Find Money to Start Your Business
5 Ways To Get The Cash You Need to Start Up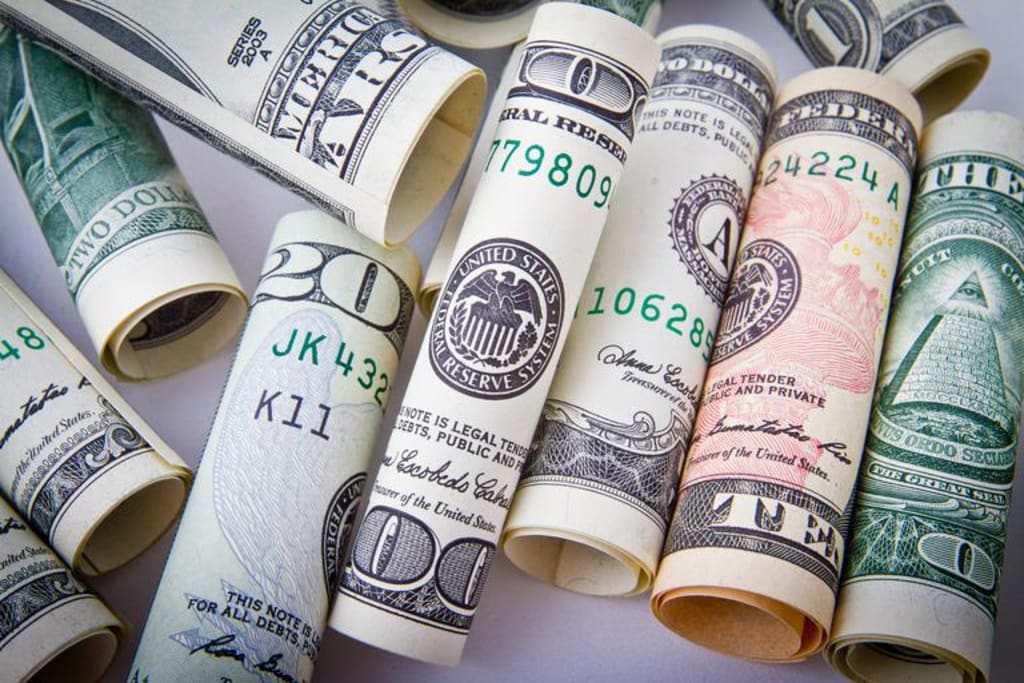 While it is true a few entrepreneurs have been lucky enough to start their own business for a very small amount of money, most are not able to make their dreams come true without a substantial amount for their start-up. Fortunately, even if you don't have enough in your savings, or were not born to wealthy parents, there are some good resources that can help you find the money to get your business up and running.
1. Get a Loan for Your Start-Up
Small business loans
Look into getting a loan. In the United States, the Small Business Administration or SBA, works with different loan institutions in order to offer low-interest loans to entrepreneurs with a decent credit rating. Some of the factors they look at include your ability to make a business plan, deal with finances, and what you know about business management. They can even help with training for planning and managing your business.
SBA.ORG
An alternative route is your local bank or another institution. If your account is in good standing and they can recognize the potential for your business, they will be more likely to loan you the money.
BFS Capital Awards Grants for Small Businesses—and tells you how to write a proposal, too :)
Family loans
Perhaps someone in your family, extended family, or group of friends would be happy to loan you the money. These types of loans can be tricky, but if there is mutual trust, and the person you ask understands what you are trying to do, a loan from a family member may be just what you need. The best way to go about this type of loan is to draw up legal documents, and make a good plan for how you will pay back the money. You might want to offer a percentage of your profits, or even some ownership in your business as a means of satisfying your debt.
A peer to peer loan institution can be a helpful go-between.
2. Research and Apply for a Small Business Grant
There are institutions that offer grants for small businesses. While the money you get will not have to be paid back, you will have to compete with other potential entrepreneurs for grants. The first thing they will look at is your grant proposal. If you have a good business idea, and there is a good market for it, write your own grant proposal, or have someone else write one for you.
If you want to deal with a government grant, your chances will be better if your business is socially and/or economically beneficial in the area in which you wish to get started. The CDFI Fund offers grants and loans within those parameters.
3. Find a Business Partner
If you would not mind having a business partnership, you could look for a partner who is able to contribute half of the money for your start-up. Put out some feelers. Let everyone around you know what you are trying to do, and try approaching people you think might be interested in your business idea.
4. Earn Extra Money
Part-time Job
Maybe it is worth your time to take on extra work for a few hours a week. If you can devote your entire extra paycheck to saving money for your business, you may be surprised at how much you will have in just a few months time.
Freelancing
Are you a fast typist? Try online transcription. Do you love to write? Hire yourself out for freelance writing jobs. Make logos, design websites, create presentations... whatever your talent or skill, there are numerous people looking for a freelancer to help them with it.
Passive Income
Make passive income by writing for sites that pay for clicks or views (such as Vocal Media). These sites pay out based on advertisements on your content. It takes a while to build it up, but the money continues to come in. Who doesn't like some passive income?
5. Start-Up Cheap and Grow
If you are interested in an online business like affiliate marketing, your computer and internet connection are the biggest expenses you will have in the beginning. If you are seriously lacking for money, try taking your laptop or tablet to the closest place with free public wi-fi. You will need money for a website, but you can get started for as little as $50 a year, and worry about more space when your business has taken off. You can't make money as an affiliate marketer without marketing yourself. The good news is that you can get started with that for free as well.
If you want your own online store, you can add your own items to the list of products you market until you are able to afford to keep your website to yourself.
If you would like to get started a little faster, be ready to invest a little bit of money into your affiliate enterprise. You can get a full business site with a domain name, pay for some advertising, and outsource some of the marketing. With this, you can get started with a few hundred dollars rather than thousands, and if you need a loan, it will be much easier to pay back.
Whether you choose to use one or all of the above methods of finding money for a business, you will find that if you hold on to your dream and keep striving for it, you will eventually have what you need.