Female Engineers with Powerful Careers Are Here to Stay 
Women don't need to take a backseat in tech. The most influential female engineers are powerful, talented, intelligent, and here to challenge and inspire us all.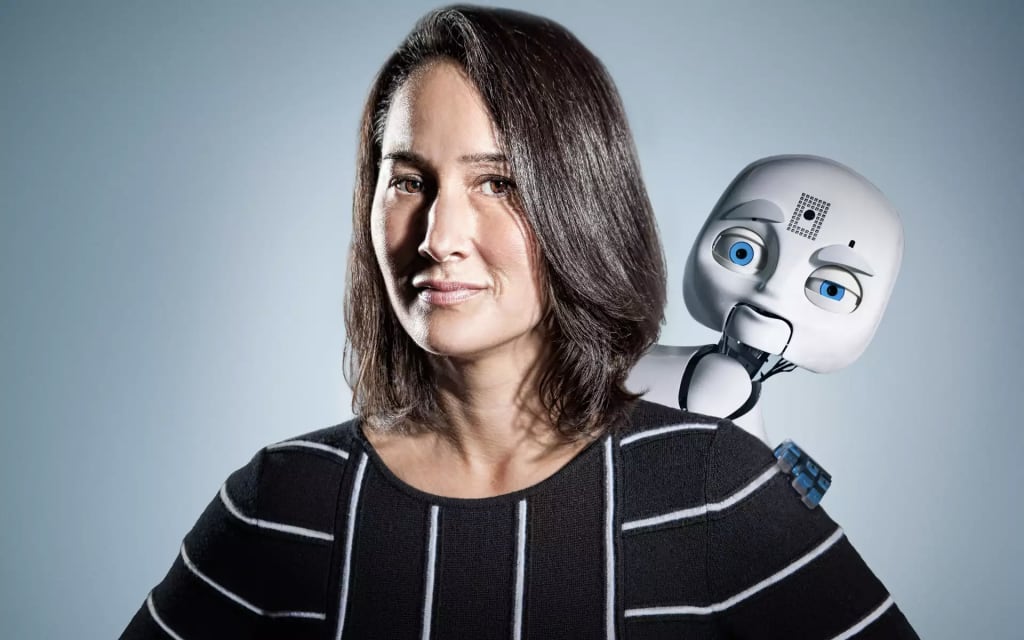 Powerful female engineers deliver a promise of change, progress and equity in the workforce. Historically, women haven't had the means or the ways to advance careers in engineering or technology. Today, women no longer need to take a backseat in the tech world. While still heavily male dominated, a growing number of techy women have emerged full force and are leading a new generation of engineers. They've placed themselves in uncomfortable situations, institutions where they felt different, classes where they felt marginalized, and work environments that felt hostile. Yet these women have persevered as beacons of hope for our future generations.
Anna Patterson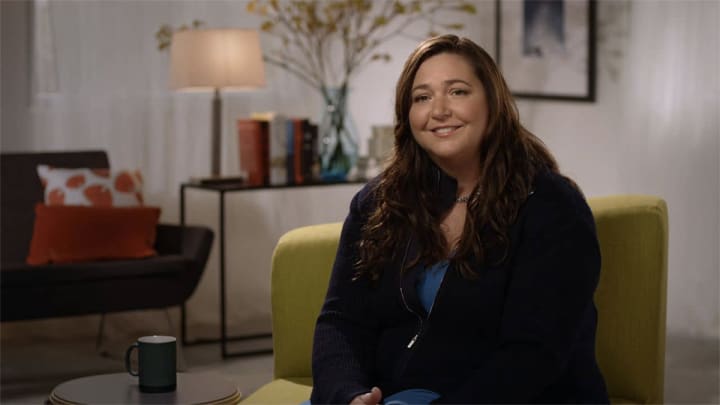 Anna Patterson is the Vice President of Engineering at Google, located in the San Francisco Bay Area. Invested in education, she is a member of the Board at Harvey Mudd College, a member of the Board of Trustees at the Mathematical Sciences Research Institute (MSRI), and a National Council Member at Washington University in St. Louis.
She received her own education by at Washington University, acquiring her Bachelor of Science in Computer Science and Electrical Engineering. She went on to receive a Doctor of Science in Computer Science from the University of Illinois at Urbana-Champaign.
Besides having much of the say at Google, what makes Anna Patterson a particularly powerful female engineer? Her work experience and entrepreneurial prowess. She is the President and Founder of Cuil, a search engine that organized web pages by content, claimed to have a larger index than any other search engine, and did not store users' search activity or IP addresses - unlike some larger search engines.
Limor Fried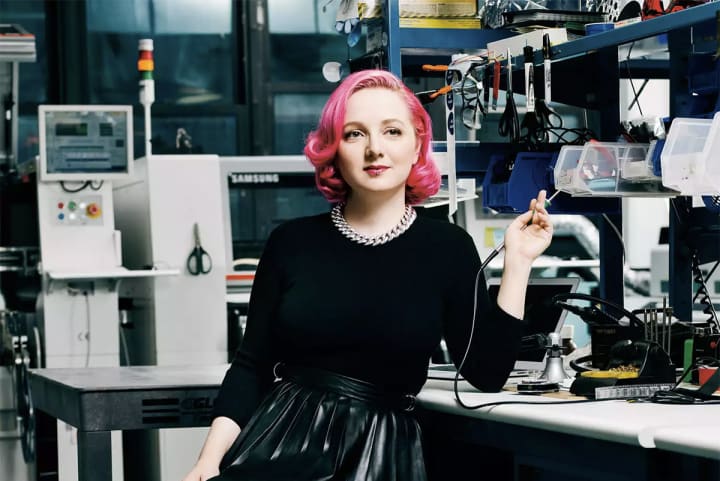 Limor Fried is a "pink hair and I don't care" electrical engineer and owner of Adafruit Industries. Adafruit Industries sells and designs open source electronic kits to electronic hobbyists and children involved in STEM activities in an effort to inspire children to get involved in tech careers. Limor has voiced that she hopes her success inspires children to believe in themselves. Sounds like something a powerful female engineer might say!
Adafruit Industries began in Limor's dorm room at MIT, from which she received a Bachelor's of Science degree in Electrical Engineering and Computer Science in 2003, followed by a Master of Engineering 2 years later. After graduation, Limor and her company relocated to New York City.
For her pioneering efforts, Limor received the Pioneer Award from the Electronic Frontier Foundation for her advanced in designing and engineering open source hardware and software in 2009. In 2011, she was named the Most Influential Woman in Technology by Fast Company magazine. In 2012, she was awarded the title of Entrepreneur of the Year by Entrepreneur, the only woman out of 15 finalists. Her awards and recognition are evidence of this fact: Limor is one heck of a powerful female engineer.
Diane Greene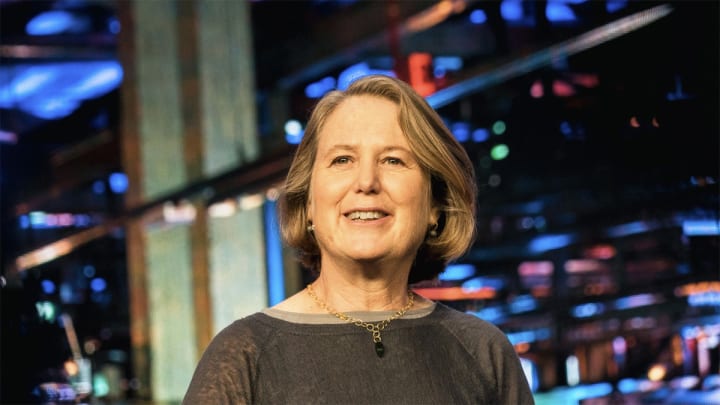 Diane Greene is the Senior Vice President for Google's cloud based businesses, a member of the board of directors at Google, and a Founder and CEO of VMware. Diane is a pioneering powerful female engineer, having started her involvement with computer engineering at its dawn in the 1980s.
Steeped in higher education, Diane earned her Bachelor's of Science degree in Mechanical Engineering from the University of Vermont in 1976, going further to earn a Master's in Naval Architecture from MIT 2 years later. Another decade found her receiving another Master's in Computer Science from the University of California at Berkeley in 1988.
Today, Diane leads the market in cloud-based computing and software. She is truly a legend in the Silicon Valley, an empowered entrepreneur, investor, and influencer.
Denise Dumas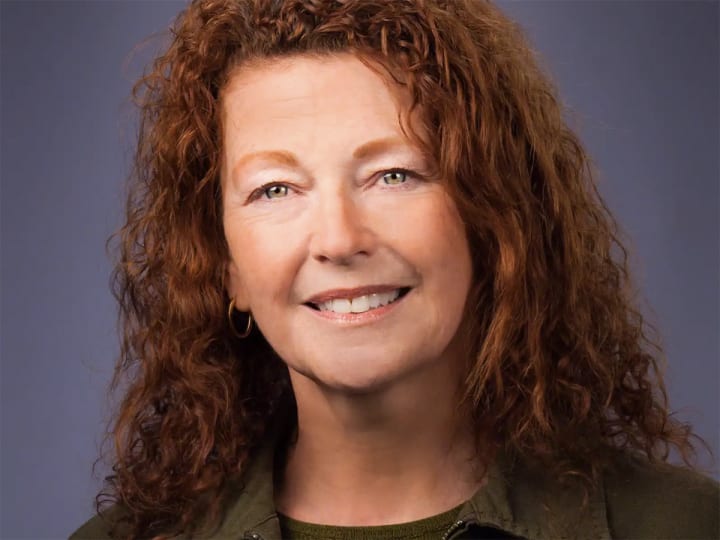 Denise Dumas began with Red Hat in 2008 as a Director for Base Operating Systems Engineering. She has been serving as the Vice President of Operating System Platform Engineering at Red Hat since September 2014, managing Red Hat's Enterprise Linux organization.
A totally powerful female engineer, Denise has been recognized by the Stevie Awards for Women in Business with the Gold Award for Female Employee of the Year. Denise is renown for her leadership and ability to cultivate community in the workplace and deliver exceptional product, named Red Hat Enterprise Linux 7.
Kimberly Bryant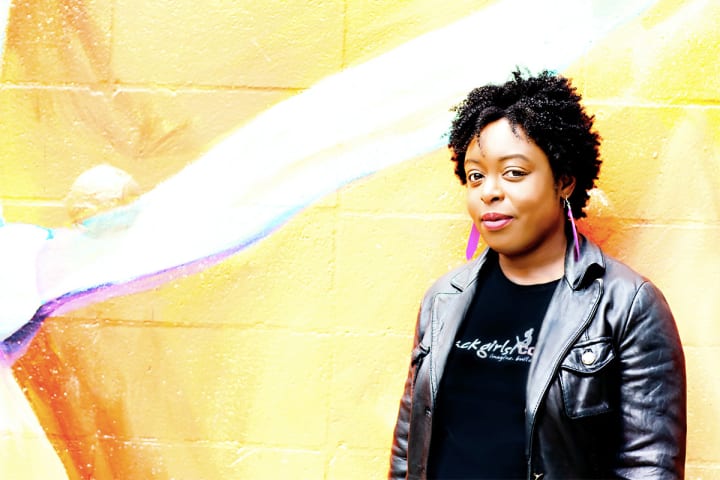 Kimberly Bryant is an electrical engineer and the Founder and CEO at Black Girls CODE. While she has also been an instrumental consultant for Life Technologies, Novartis Vaccines and Diagnostics, and Genentech Inc., Kimberly is on our list of powerful female engineers because of her desire to spread her success within her community.
Black Girls CODE is a nonprofit that focuses on educating young black girls between the ages of 6 and 17 computer programming skills. However, she didn't just start the organization - she's heavily involved as a speaker, encouraging black communities to overcome the odds, and encouraging the tech community to break down their biases.
Never putting limits on herself for the goodwill toward others, Kimberly is currently a Fellow at the Pahara-Aspen Instutitute. This Fellowship is a 2 year program that helps innovative thought leaders grow. It teaches them the required skills to reach and improve public schools for low-income children. Knowing that she can and will make an impact, Kimberly plans to execute her influence in the most positive way possible. Perhaps the most inspiring woman on this list, she is making a tangible difference in the world.
Helen Greiner
Helen Greiner is the CTO of CyPhyWorks and is known for co-founding iRobot. CyPhyWorks is designs and creates small, multi-rotor drones. iRobot was founded in 1990. The company designed the first iRobot Roomba and went on to create a variety of robots for businesses, consumers, and the military.
While her work in robotics alone qualifies her as a powerful female engineer, that's not all she's recognized for. In fact, she has received over 9 awards from technology societies and magazines since 2000 for her entrepreneurial and innovative engineering work. Most recently, in 2014, President Barack Obama named Greiner a Presidential Ambassador for Global Leadership.
Cynthia Breazeal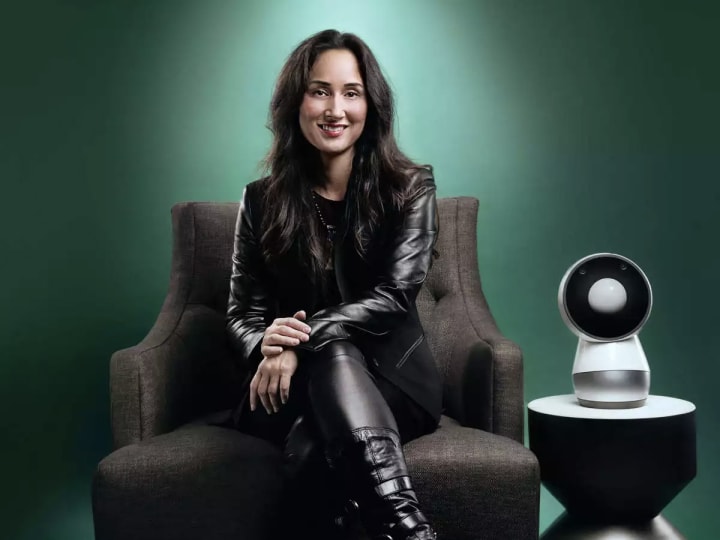 Cynthia Breazeal is the Founder and Chief Scientist at Jibo, Inc and Associate Professor of Media Arts and Sciences at MIT in Boston, Massachusetts. She is the director of the Personal Robots Group in the MIT Media Lab. A pioneer in social robotics, Cynthia uses her incredible scientific smarts to create cutting edge artificial intelligence.
Cynthia's career in higher education started after she received her bachelor's of science in Electrical and Computer Engineering from the University of California at Santa Barbara. She went on to earn a Master of Science degree and then a Doctor of Science in Electrical Engineering and Computer Science from MIT.
Cynthia has developed and co-developed a number of robots with social abilities such as trust building, encouragement, tutelage, and imitation. Among them are Kismet, Leonardo, Cog, and Nexi - humanoid robots that interact with users on a level that no ordinary computer can.
Cynthia is a decorated designer and innovator, an overseer at the Museum of Science in Boston, an advisor on the Science Channel, and a powerful female engineer.
Eva Saravia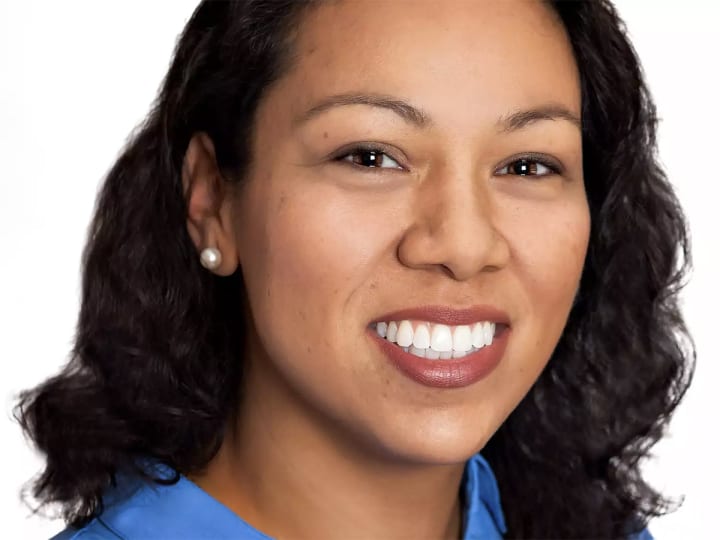 Eva Saravia is the Vice President of Global Programs at Bohemia Interactive Simulations, a global software company that designs and programs video game-esque combat situations to train real life soldiers. The company serves the U.S. Marines as well as military programs in the U.K. and Australia. Eva is a powerful female engineer whose very technology helps ready soldiers for life and death situations.
Eva began working for Bohemia Interactive Simulations in 2013 as Director of Programs. Having proven herself to be a natural leader and a conceptual visionary, Eva was promoted to Vice President Global Programs in 2014. In her current position, she is directly responsible programs Bohemia Interactive Simulations executes, both internal and customer funded.
A woman who is passionate about education, Eva received her bachelor's degree in biomedical engineering from Boston University. She went on to graduate with a master's degree in engineering management from the University of Central Florida.
It's more than her own education that matters to her. Eva has been heavily involved in bringing STEM, which stands for science, technology, engineering, and mathematics, to her children's school. A speaker for Women in STEM, she actively gives young women the courage to enter technology and engineering.
Lakecia Gunter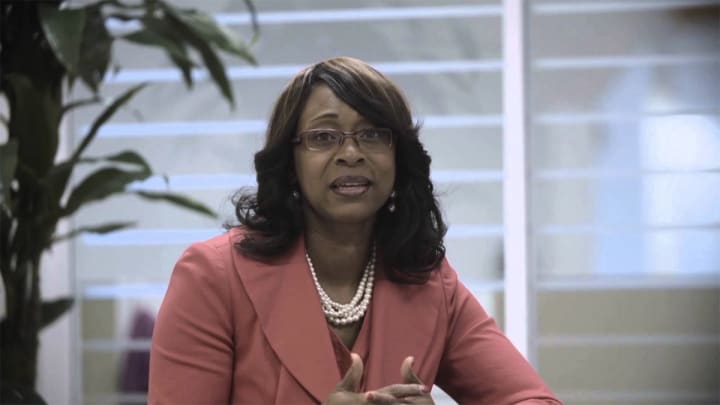 Lakecia Gunter is the Technical Assistant and Chief of Staff at Intel Labs. She began at Intel as a test engineering manager and is now a leader in the company working closely with Vice President Wen-Hann Wang.
What makes Lakecia a powerful female engineer, aside from the obvious? She ability to impact others. Lakecia has a long track record of community outreach to low-income youth, making her the 5th most powerful female engineer. She even left Hewlett-Packard to teach math to seventh graders, believing she was making a bigger impact on the ground level. Since then, she worked for the US Department of Defense, landing at Intel, where she is able to make an impact bigger than she ever imagined.
Lakecia founded a program at Intel that brings over 100 children to Intel each year as part of a STEM educational program. She inspires children to want to learn about high tech careers and expand their possibilities the same way she did. Because she has proven to be a powerful female engineer in her career and in the community, the Society of Women Engineers gave her their Prism Award in 2015.
Jessica Rannow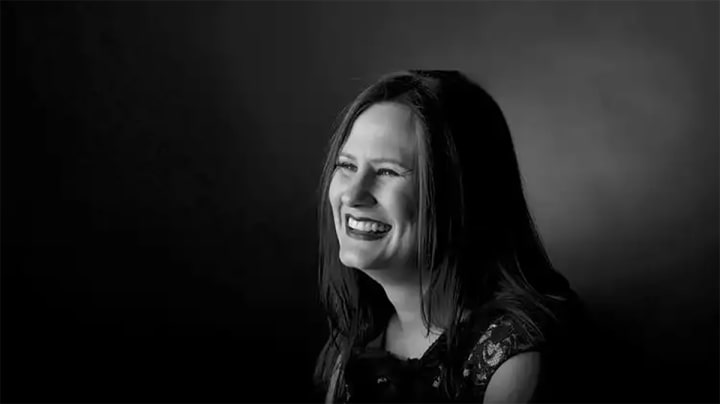 Jessica Rannow is the Project Manager at AmerisourceBergen Drug Company and the President of the Society of Women Engineers, making her quite literally one of the most powerful female engineers.
Jessica has been the Project Manager with AmerisourceBergen, a $135 billion international drug wholesaler, since 2014. She oversees large scale projects that ensure the company stays in compliance with the DEA and past, present and future supply chain regulations.
But what makes Jessica a truly powerful female engineer is her commitment to encouraging tech-minded women to continue to pervade and succeed in engineering against the odds. That's why she is the President of the Society of Women Engineers (SWE). The SWE is a non-profit 501c3 organization comprised of more than 34,000 members. Being the president of an organization full of such intelligent and bold women takes strong leadership and communication skills on top of the administrative and analytical duties that come with the presidency. Jessica received scholarships from the organization that helped her early in her career. Passionate about the program, Jessica keeps her gratitude by sharing it with her peers.
It's no wonder why women are climbing the ranks at companies and, more evidently, becoming entrepreneurs. These powerful female engineers have so much to gain. This list shows that a career, the impact, [and the money] that comes with it are what make being a woman in the tech industry so gratifying. It's the ability to share their courage and their strength with other marginalized classes. It's all it takes to step out on one's own and start a business. Be inspired. Be hopeful. Learn to code.
About the Creator
Head of Brand Partnerships @ Creatd (Nasdaq: CRTD). Future Liz Lemon. Current dog lover.
Reader insights
Be the first to share your insights about this piece.
Add your insights