Federal Reserve Recently Boasted About a Robust US Job Market – Is This Fact or Fiction?
Federal Reserve Chair Janet Yellen publicly expressed confidence when describing the strength of US labor conditions, but contradictory evidence suggests otherwise.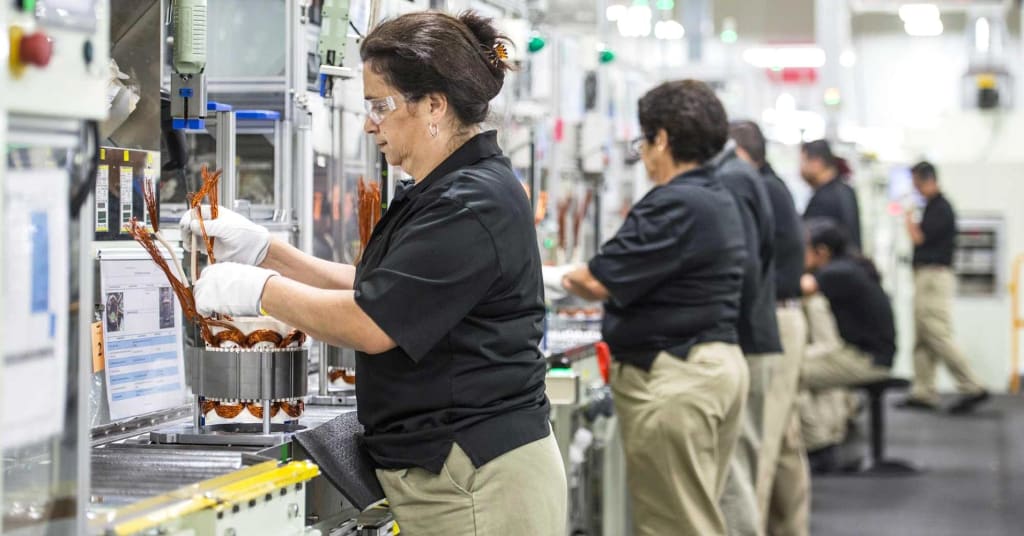 Is the job market in America getting weaker? (Photo credits: Getty Images)
During a two-day, end-of-quarter series of meetings late last month, top officials at the US Federal Reserve unveiled their plans in the near future for managing the nation's economy.
The issues at the forefront of the Federal Reserve's series of meetings included the implementation of emergency measures for a future financial crisis, an October 2017 plan for chipping away at America's $4.5 trillion dollar balance sheet, and an executive decision to keep interest rates locked in at current levels. At a press conference during last month's two-day summit, Federal Reserve Chair Janet Yellen expressed a particularly high level of enthusiasm when discussing what she described as an exceptionally strong American job market.
"Every measure of the labor market, whether it's the narrow unemployment rate, the broader unemployment rate, the number of people working in part-time jobs who want full-time work, the level of job openings, the quit rate, the difficulty that firms are facing in hiring workers, or the level of confidence we see in surveys about the labor market, all of that is pointing to vast and continuing improvement in the labor market," Yellen said in a statement to reporters.
"We see sufficient strength in the economy in terms of spending that growth with its ups and downs, but nevertheless is strong enough, looks to be strong enough in the medium-term to support ongoing improvement in the labor market," she went on to say. However, a notable economist and author named Pedro Nicolaci da Costa disputed the authenticity of Yellen's claims about a robust US job market. Da Costa is a former editorial fellow at the Peterson Institute for International Economics. His work has greatly influenced the Fed to adopt more progressive policies for transparency.
Currently, Da Costa serves as a senior correspondent at the Business Insider. He recently published an opinion-editorial for the publication titled Yellen is Misjudging the Strength of the Job Market — And it Could Derail the Recovery. In his much-needed analysis and critique of the Fed Chair's rosy optimism about the US job market, Da Costa questions the mainstream acceptance of an economic concept called the "Phillips Curve," an idea, which states that unemployment and inflation are two stable entities that are inversely connected.
Over the course of history, as unemployment has dipped, inflation has increased. However, the present rate of recovery is exposing instability between the union of inflation and unemployment. The 4.4% unemployment rate is an all-time low. But inflation is underscoring the Federal Reserve's 2% unemployment goal. To be honest, the overall economic future still looks bleak. Also, the tiny increments of wage growth in America are not enough. A slowly churning rate of wage growth in the US job market is evident and has no positive economic benefit.
However, Da Costa believes that the Federal Reserve's plan to deal with the reality of a weakening job market is essentially not a plan at all. There are a number of reasons for preventing concern over probable, yet invisible inflation. Wage increases for the majority of American workers have not been strong for many years. This leads to shrinking spending health, adverse negotiating ability for employees with their employers, and lower quality employment experiences and standards for the younger, emerging division of up-and-coming American workers.
Additionally, the historically volatile job market has continued to cause financial inequalities in the economy that are rattling it to its core. Most, if not all, of the best benefits of any growth experienced by the US economy collectively, are exclusively going to the nation's rich and wealthy. One of these benefits is tax cuts.
American members of the working-class can safeguard themselves from looming economic turmoil by refusing to take on new debt, saving, investing, and by spending responsibly. Also, able-minded people who are struggling to find jobs in the current labor conditions should consider high-demand freelance work that is readily available online, such as copywriting, proofreading, and digital marketing.
About the Creator
Mr. Trammell is an award-winning digital media producer, freelance journalist, and author. Formerly, he wrote national radio content for the Michael Baisden Show. He also served as Senior Editor at the Your Black World online news network.
Reader insights
Be the first to share your insights about this piece.
Add your insights