Facebook v. Google: Battle of the Search Engines
How Facebook is improving its game when it comes to search engine results.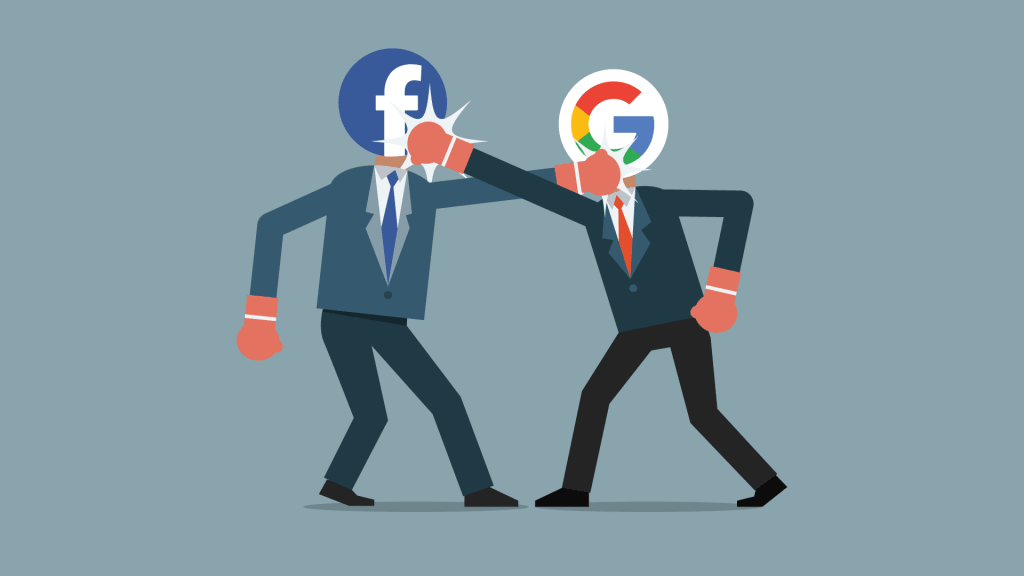 While Google has been the dominant player for many years in the search engine function market, Facebook is the online company and service who is hoping to eventually put an end to that domination. While Google holds over 63 percent of the market share for search engines and over 95 percent of the market share when it comes search engines for mobile devices, Facebook is steadily making some of that ground up. Due to the fact that Facebook has over a one billion active user base, a large audience, and a great amount of both financial, labor, and technological resources, they are the only ones out there who could compete with Google for Search Engine users.
Location, Location, Location
Part of Google's success with search engines comes with its emphasis on the getting the location of its users and also the businesses who are going to be looked for by customers. Many searches on Google come back with the physical location of the business, company, or entity that you are looking for. Facebook has started to recently adopt that kind of direction by highlighting physical maps, addresses, and directions for local businesses that have active pages on the social networking site. Facebook will find out your location first when using the website or application and then keep track of businesses in your immediate area who will come up in your search results based on your query.
More Useful Information from Search Results
Facebook has really improved their search algorithm game in that if you search for somebody like a lawyer, you'll get the websites and information of many different lawyers near your location, their ratings, hours of operation, and if they have a phone number or e-mail address that you can contact. This doesn't just go for lawyers either. Whether it's restaurants, bars, barber shops, movie theaters, etc. Facebook is able to provide a listing of actual places and their contact information without you having to go on a wild goose chase for this stuff.
The Power of Crowdsourcing
Facebook is swimming in both tons of available data and tons of users, who can help the company to crowd source data to have more reliable data. When an individual user checks-in to a place or tags themselves as being there, the Facebook Editor feature will ask that user about the basic information of the place they just went to. It is voluntary to give an answer(s) regarding your stay or visit at the place but the individual user can help Facebook showcase more accurate information about the places that are displayed if more user input is submitted. Such questions are harmless to answer like: "Does this restaurant have valet parking?" or "Are the hours of operation for this store from 9:00 AM to 9:00 PM?" By using crowd surfing, Facebook wants its search results to be accurate with both information and location.
These steps listed above are just some of the few actions that Facebook is taking to put itself on a more even competition level with search engine behemoths like Google. Time will tell if the social networking giant is going to be successful in this endeavor but it's likely that they will score points with their own users by implementing this unique and useful features.
business wars
business

Ben W
Ben helps students from around the world to improve their English language skills. Ben enjoys traveling around the world, developing his writing abilities, and reading good books.
See all posts by Ben W →