Employment Outlook for Teachers
Employment for Teachers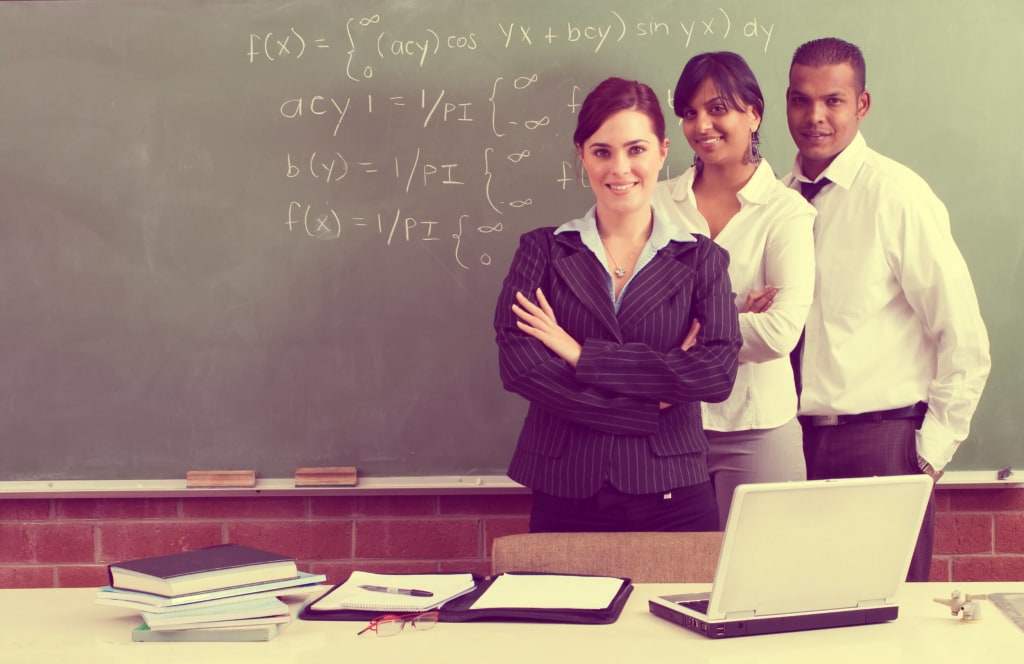 Teachers
Teachers play a vital role in shaping students' lives. They are responsible for imparting basic knowledge to kids and instilling a desire for learning in children. These educators teach different subjects such as academic, occupational, and life skills to help children make the right career choice. These educational professionals give lessons that are useful not only during school but also beyond the classroom. If you have a dream to inspire young minds and want to play a contributing role in shaping their lives, you can consider teaching as your profession. With rapid advancements in teaching methods and the need for good and qualified teachers being substantially high, this is an ideal profession for individuals who get delight in guiding others. Following list displays what different job opportunities a teacher can have and shows the roles he/she can play in the lives of students.
Preschool Teacher
Their role is to take care of children who have not yet started school. They are responsible for teaching the little ones to mingle with kids of the same age and develop an interest for studies. These teachers teach children three to five years by incorporating songs, fun games, and activities in their lessons and thus develop children for kindergarten. An individual who wants to work in this field must have a high school diploma in child care and also a license.
Kindergarten Teacher
These teachers give basic knowledge to children in five to six years age group. They impart lessons that help children to get ready for advanced subjects starting from first grade. They provide an encouraging environment which develops curiosity in a child and spurs him/her to learn about new things. The kindergarten teachers provide appropriate instructions to the pupils and help in developing reading, math, and other basic skills. Their teaching lays the foundation for academic progress. The prerequisite for this role is a Bachelor's degree in education.
Elementary School Teacher
Elementary school teachers have many responsibilities. They teach children from first grade to fifth grade. As such, the duties they perform vary depending on the grade they are teaching. In any case, they have to develop an interest for learning in children. They teach more than one subject and can be asked to teach math, science, music, or craft. Their responsibility is to prepare children to learn and grow for higher studies. They give out assignments and conduct assessments in the class to determine the progress of students. These educators lay out disciplinary rules to ensure a productive learning environment, conduct parent-teacher meetings, and even attend workshops to understand new teaching techniques.
High School Teacher
While a middle school teacher guides the pupils in grades from sixth to eighth, a high school teacher teaches from grade 9 to 12. They teach English, history, art, foreign languages, mathematics, or science, which are essential for choosing a profession. They are responsible for developing social skills by encouraging students to participate in team activities and also help them discover their goals in life. A person aspiring to be in this profession must have a Bachelor's degree with specialization in the subject he/she wishes to teach.
Postsecondary Teacher
These teachers impart education to students who have completed their high school. They act as a professor in colleges or universities and prepare students for technical as well as other careers. The teachers inculcate career skills in students. Some experienced teachers also contribute in enhancing courses. They conduct exams, grade papers, and guide students to pursue a right course of their interest.
Special Education Teacher
These educators work with children who cannot comprehend subjects due to cognitive and physical disabilities. Since such students need special attention and help to overcome challenges in life, a high degree of patience, empathy, and compassion is needed to pursue this kind of teaching profession. They teach life skills to special needs children so that they can lead a normal life and get accepted by the society.
Teaching is a noteworthy profession as the teachers play a significant role in guiding students as well as in structuring their lives. As the demand for good teachers is growing, this profession has come up with various roles and also provided diverse opportunities to individuals.