Email From Hell
The Day I Got Laid Off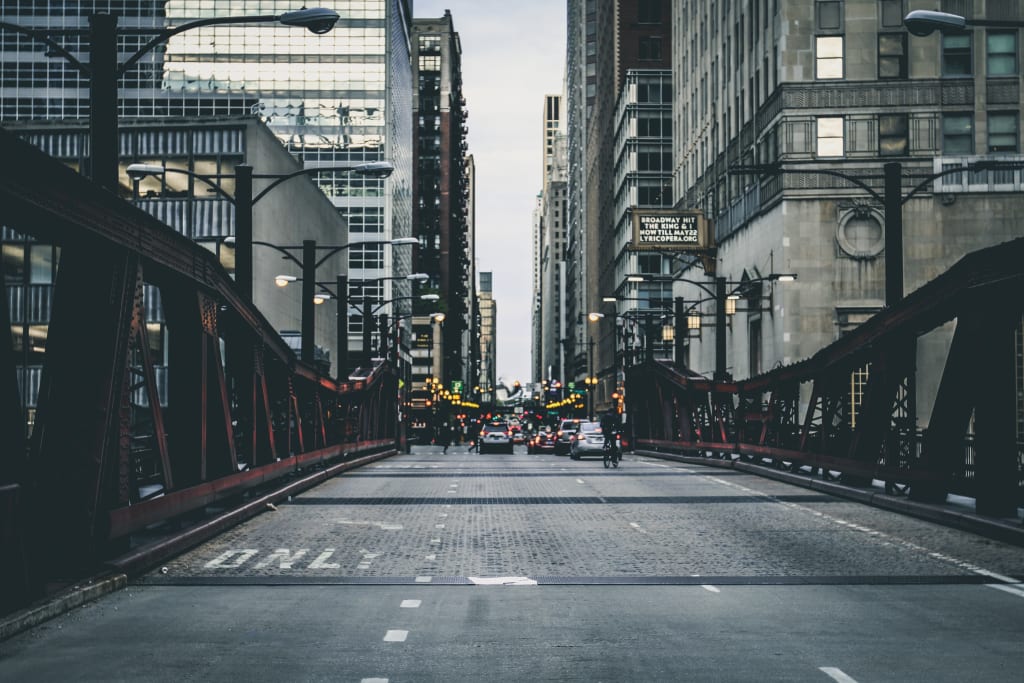 I moved to Chicago in January 2017 after having already been unemployed for a little over four months.
I quit my old job in New York City in August 2016 while I planned to move back to the Midwest. I lived with different family members while I job hunted—a process that took a lot longer than I thought it would. Needless to say, those four months were really tough.
If you've ever been through it, you know the process of finding a job is generally terrible. In a single day you can apply to upwards of 50 jobs, tweaking your cover letter each time, filling out pages of personal information, and sending follow up emails to hiring managers. Of those 50 jobs you spend hours applying to, you may realistically hear back from maybe—maybe—five of them.
I've phone interviewed and I've even in-person interviewed to companies who never contact you again. I've followed up with places with emails and phone calls and have still been ignored for jobs I'm qualified for—over-qualified, even.
In late January of 2017 my unlucky streak ended. I had a 45-minute phone interview on a Wednesday and immediately sent a thank you note. That night, the company asked me for a follow-up phone call that Friday. I had that call, I came in the office the next Monday and they asked me to start Tuesday. It happened fast, but I was elated.
I won't name the company, but it's a small boutique publishing house, and my role was working in the marketing department as a Marketing Coordinator.
At times, it was a strange place to work. During my time there I saw nearly 10 people come and go, either by firing or quitting themselves. For example, a month after I started my direct supervisor quit in the middle of the night and never came back (seriously). After that, I was told I'd be reporting directly to the CEO (small company, remember?).
I didn't mind reporting directly to him, but the biggest issue was that I was based in Chicago and he was in Rhode Island. So on top of the difficulty of our time difference, all of our communication was via Skype chats and phone calls. It made things more challenging, but I developed a pretty good relationship with him and I was more confident with my job, despite all of the turnover I saw.
Throughout the spring and into summer I was given a lot of responsibility. My boss really seemed to like me. He allowed me to sit in on interviews and have input on new hires, I was put in charge of redesigning the corporate website with our graphic designer, and he even asked me to branch out of my marketing role and assist him with sales. He planned to move the Chicago office into a new building after the holidays and he kept me in the loop and even took me to look at spaces with him when he was in town.
In late October, he said he wanted to change my job title since "Marketing Coordinator" just didn't cover all of my responsibilities. He wanted my title to reflect just how diverse my role was. So, he changed my title from "Marketing Coordinator" to "Client Services Specialist".
I didn't love my job—at all—but it felt great knowing that I was doing a good job. Although I wasn't necessarily doing my dream job, I still tried hard to be a solid employee. My pay wasn't spectacular and the company offered zero benefits to their employees, but I knew staying for a year or so would be a good resume builder.
In October my boss laid off our graphic designer, who was only one of four of us in the marketing department. My boss had his reasons for laying him off, but assured the three of us our jobs were fine. He never rehired a new graphic designer and instead, one of my coworkers had to take on his responsibilities. At this point, I had seen so many of my coworkers come and go that it really didn't phase me.
In November I took a week off work through Thanksgiving to go to France—a trip that had long been planned. My boss and I chatted about my trip before I left: he asked me what I planned to do, where I was going, and we even discussed ongoing projects to continue upon my return. We also talked about the week I returned from vacation, because there was a big trade show we were attending in Chicago and my boss was flying in for it. The show started on a Sunday, but he assured me I shouldn't feel pressured to come in that day since I was retuning back from France late Saturday evening.
If you've ever been on a trip across the world, you know that returning home sucks and I was up nearly all night and failed to make myself fall asleep. Needless to say, I emailed my boss and told him I needed to rest on Sunday. He seemed to understand.
I did attend the trade show during the workweek. My boss was in town until Thursday and I got to see him periodically. We chatted about some minor projects, but not much else. I mentioned to my coworker that something felt off about my boss, but I wasn't sure what it was. I speculated that he was upset I didn't come in on Sunday, but there were plenty of other people at the show that day. I attributed his aloofness to the stress of being at the show.
He flew out on Thursday afternoon and came into the office that morning. He had a meeting, but he did stop and chat for a bit. He sat three feet away from me, I updated him on a few things, and everything seemed to be normal again.
The next day, December 1st, he was back in Rhode Island. I did my normal Friday duties and sent him an email asking if he needed additional assistance with tasks while he adjusted back from a week at the trade show.
He responded with a letter telling me he was terminating my job.
I won't write his whole response back, but this was essentially what he said:
"Brittany,
I was hoping to speak to you yesterday, but we got tied up and were unable to get back to the office before you left.

I am so sorry to let you know that we have decided to keep client services in Providence...therefore, [we] will be eliminating your position.
I know the timing is terrible during the holidays...there is no easy way to tell you, but please feel free to use me as a reference...I assure you [my feedback] will be very positive."
A simple note asking if he needed anything turned into a letter telling me I was laid off.
Although I was shaken up, I responded and thanked him for the honesty and time I was able to spend at the company. I also asked him if he would set aside some time the following Monday to get on a phone call and chat. I wasn't going to beg for my job back, but I did want to talk out his decision, and I wanted to receive feedback on my performance. When I quit my last job I had an exit interview, and my boss and I discussed my job performance. It only seems fair to give an employee that kind of discussion.
He never responded to that email. And he never called me.
He did give me a severance package through the New Year which, of course, was very nice. I was also grateful that he offered to be a reference while I jumped back into the job hunt again. But what bothers me the most is the lack of respect I felt as an employee.
I believed that I deserved a phone call and honest discussion with my boss about my lay off, and he unfortunately never gave me that opportunity. I wanted to know why I was pushed into a client services role in October, only to be told that position was being eliminated a month later. While I was only there for 10 months, it was still nearly a near of my life I gave to working there. An employee deserves an honest talk about their job whether they've worked somewhere for 10 years, 10 months, 10 weeks, or 10 minutes.
I was just recently hired at a new position, but the confusion definitely still stands. To be honest, even rereading his email to type out in this article made my stomach knot up the way it did the first time I read it.
I don't think the issue is that he laid me off; I know it's the reality of life and is bound to happen to people. It's the way he laid me off. He flew into town and saw me in person every single day for a week, and instead chose to let me go the day he got back to Rhode Island via an email.
While young people get a lot of shit for being evasive and lacking people skills, it was my sixty-something year old boss that refused to fire me face-to-face. And on the flip side, it was the 24 year old that at least asked for a discussion on the phone.
Are young employees replaceable? Yes, I suppose. But do they deserve the same amount of respect as an older employee? Absolutely.
I was recently hired, making this stint of unemployment much easier than the last. But I still am wondering what did I do wrong and what I could have done better. It still burns.
So please, treat your employees right. It doesn't matter if they're nearing the end of their career or just starting it—everyone deserves the same respect.