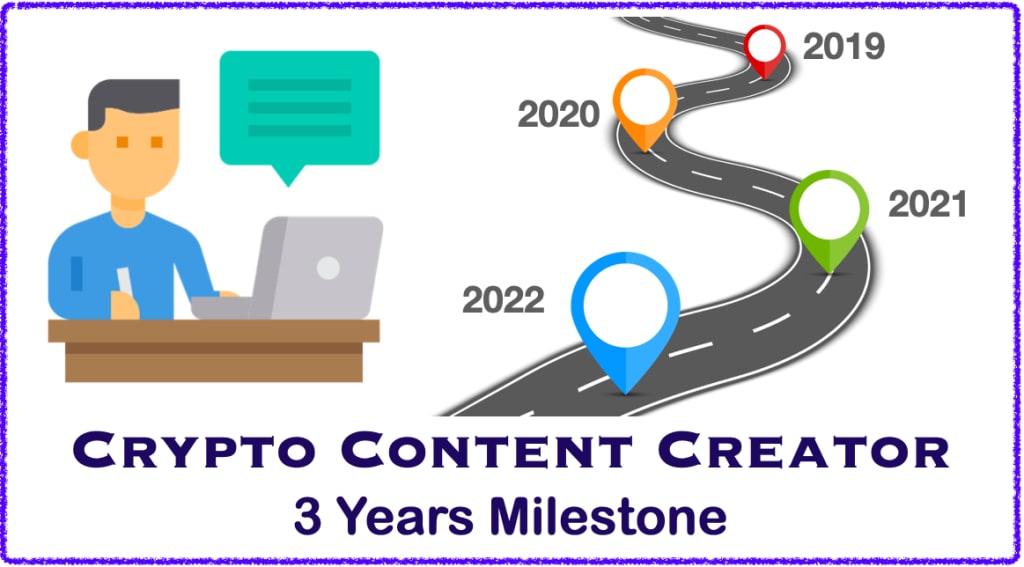 As I was preparing my plans and resolutions for 2023, I realised that I recently hit the 3 year mark in my journey as a crypto content creator.
I decided to browse through what kind of material I had written during my initial days, what kind of projects used to excite me, what were my views about the markets & projects then and also to see how those opinions hold today. It was a real eye-opener will be an understatement.
Let me share with you a summary of the highlights of what I discovered while going down the memory lane.
1. The Early Days - End of 2019
I had been tracking cryptocurrencies, especially Bitcoin since 2017 and would read all the blogs, videos and news I could find on the topic. I never thought about making any content myself as I considered myself a total noob.
This changed when I came across a portal called Bounty0x which offered prizes to people creating content in form of blogs and videos for the projects participating on their site. They were selective about where you post your content and for a blog to be considered as a valid entry for the contest it needed to be published on Medium or Publish0x.
This is the moment where my free fall into the rabbit hole of crypto world began. I started researching seriously so I could write content that stood a chance of winning the contests. As I started posting on Publish0x I started reading posts by other writers which opened my eyes to the promising projects blooming all around. I quickly got into a routine of creating at least one blog over the weekend.
2. Exploring New Platforms- Early 2020
I was now regularly participating in bounties offered by Bounty0x and found another site called Crowdholding that offered rewards in native tokens of the participating projects. This also got me hands on with Metamask as most of the rewards were ERC20 based which needed to be transferred to Metamask. I started experimenting with making Youtube videos but realised it required much more effort than a blog post so I was making video based content like once a month or so.
3. Momentum in Market- Late 2020
Towards the end of 2020 market started to pick up momentum and everything started to pump. It saw rise of many new content based platforms like Uptrennd, Minds and Read.Cash. Publish0x started having contests with lucrative prizes being offered by the sponsoring project.
This was the first time I started tracking my income through the different platforms and noticing that payout from Publish0x and Medium was much lower compared to the new platforms that had come up. I decided to continue on Publish0x and Medium as the engagement and quality of content by fellow authors was much better here. The new sites which offered higher rewards started seeing spiralling level of spam.
Fun Fact- Of all the platforms I was posting on actively during those days only Publish0x and Medium have survived and Medium is a generic platform so Publish0x is the only crypto based platform that survived. Crowdholding was the first to die a quick death, then Bounty0x went into a coma it could Neve get out of. Uptrennd was was executed publicly by it's own founders and Minds got bed-ridden from a prolonged sickness. Read.Cash kept fighting for a while but recently it's owners also decided to pull the drip of tips from it's system abandoning it for a certain slow death.
Looking back at this now I find it really hard to believe that almost all the platforms collapsed. During 2020 they looked like really innovative concepts and I was sure they would run consistently for a long time.
4. Euphoria of 2021
Everything got charged with crazy energy during 2021. Markets hit all time highs which led to new money flowing into the system. NFTs were going mainstream so the flow of money just kept rising. This was also accompanied with pump and dumps and cash-grab scams happening daily. The quick correction linked to COVID also happened but there was so much enthusiasm in market that it soon recovered and hit new all time highs.
This was also a period that saw exponential rise in online content creators and engagement. This was due to rising awareness of crypto plus as everyone was working from home they had more time to read and create content and engage with writers.
I feel this surge was also responsible for collapse of many platforms as they were not prepared to scale up so quickly.
5. Winter is Here- 2022
2022 was a dark reminder of the fickle nature of crypto markets. It showed that what appears to be all sunny and cheerful at a moment can turn to dark and gloomy overnight.
This period tested limits of all projects and platform and majority which were not strong to survive in such harsh conditions quickly disappeared.
Fun Fact- I also noticed that many content creators who had started writing as a means to earn a quick buck also faded away during 2022. The people I see around who are writing consistently are ones that are passionate about writing on Crypto. If they get any rewards it will be a bonus but it is not their main motivation.
I personally would continue to write even if the rewards were to disappear as writing brings me clarity. When I put into words my thoughts about any topic related to crypto it gives me clarity, traceability and a sense of accountability. I often go back to my previous posts to get the advantage of hindsight to see which of my hunches proved right and which were totally wrong. When I was able to identify a great opportunity and when I fell for a complete scam.
This introspection helps me stay strong and safe in the gloomiest of bear markets and not get fooled by marketing gimmicks during the frenzy of bull markets.
If you had the patience to read till the end you stand a chance to win a Rare Splinterlands card- Venari Wavesmith. Drop your Splinterlands ID in comments below and I will select a few to share this card.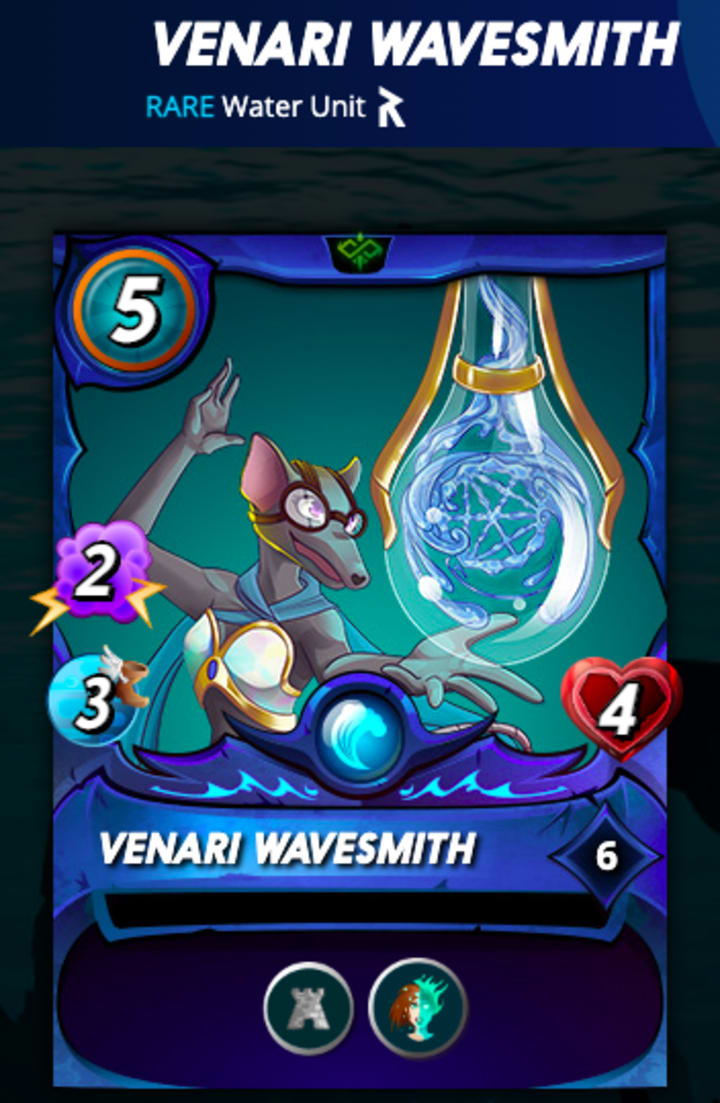 Cheers,
SamBTC
About the Creator
I am a crypto enthusiast so my articles will be focused mainly on blockchain and crypto related topics.
Reader insights
Be the first to share your insights about this piece.
Add your insights