Does Kentucky require a contractor license?
Kentucky contractor license lookup can be confusing. You will be directed from one website to another. Still, you will not fully realize what is going on.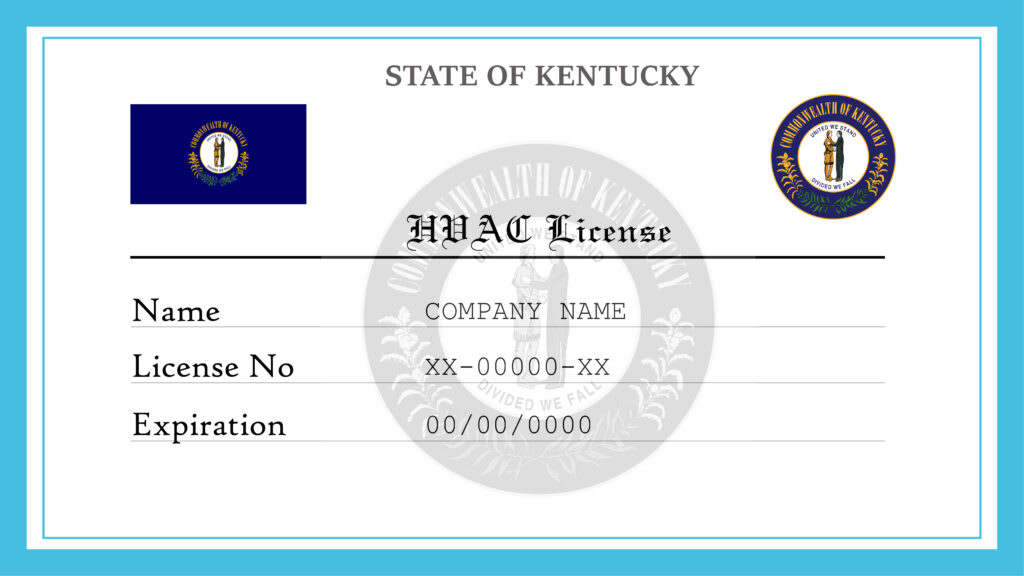 Kentucky HVAC License
Here, we come to help you to understand what you need to work as a contractor in Kentucky.
Do you need a license to work as a contractor in Kentucky? The answer is yes! However, there are different license types and requirements. You can get some contractor's licenses through the Kentucky Department of Housing, Buildings, and Construction. However, requirements for getting a general contractor's license may differ even from city to city.
Why do I need a contractor license in Kentucky?
That's a law and you can't escape it. This is done to protect consumers from unsafe work practices and scammers.
As a contractor, you have benefits too. Getting a contractor's license will help you:
Expend working niche
Without a license, your working niche is limited. You can only conduct some small handymen works. You can't do specialized work. Thus, you earn less than those who have a license.
Increase chances of getting the job
The stamp of approval from the state will make your CV more valid. The client can find you in a state-licensed contractor's database. You are more likely to get hired as you got all the necessary training. Who will trust someone without certificates?
Protect your business
Yes, you got it right! You never know what could happen. There is a need for some precautions before starting a business. For getting a license you should carry business insurance and general liability.
Ensure your and other's safety
No one wants to cause any harm while conducting work. Getting a license will give you confidence. You will be sure about your competence. It may save your and other's life.
How can I get a contractor's license?
Do you want to work as a boiler contractor, electrical contractor, elevator contractor, fire prevention contractor, HVAC contractor, plumbing contractor? You are in the right place.
Kentucky Department of Housing, Buildings and Construction is the government organization responsible for providing the mentioned contractor's licenses.
Boiler Contractor License Application
Fill in this application form for applying for Boiler Contractor License. There is a nonrefundable application fee of $250 to the Kentucky State Treasurer. License renewal cost is $175.
Electrical Contractor License Application
You should complete this application form for getting an Electrical Contractor's License. You should be, at least, 18-years-old. There's a $200 fee for both getting and renewing a license.
Elevator Contractor License Application
Getting the elevator license fill in this application form. Licensed Contractors are required to have, at least, one licensed elevator mechanic. Both initial and renewal fees are the same $240.
Fire Prevention Contractor License Application
There are 3 different forms for getting a fire contractor license. You can apply for a contractor's license for Fire Protection Chemical, Fire Protection Sprinkler, and Fire Protection Rangehood.
HVAC Contractor License Application
You might not be able to receive a Master HVAC Contractor license If you have been convicted of a felony or misdemeanor. Application forms are different for getting and renewing a license.
Plumbing Contractor License Application
Division of Plumbing is responsible for giving this type of license. No person, firm, or corporation should construct, install or alter any plumbing without having a plumbing construction permit from the Division of Plumbing.
Muster Plumber License Application fee is $250. You must be, at least, 18-years-old.
How can I get General Contractor's License?
Every county and city handles the process differently. We will introduce how it is done in some big cities of Kentucky.
Bowling Green, KY
Bowling Green/Warren County Contractors Licensing Board is responsible for authorizing and issuing all contractor's licenses. You should submit a Contractor License Application.
The fee for the general license is $250.
Louisville, KY
You can get your license from the Louisville Metro Department of Codes and Regulations. You can choose between Building A and Building B licenses. The choice should be based on your experience. You should complete the application form.
The annual fee for Building Type A is $125.
The annual fee for Building Type B is $50.
Note: Contact your local licensing agency to understand what contractor licenses need an exam.
business
LicenseSearch.org is a premium search engine to find and verify licenses, a useful service to search and verify all professional license holders. Our mission – to be the leading license data provider in the industry.