Do You Want More Financial Success in 2019?
Perhaps you love your current job or career and just need the courage to go for (or ask for) promotion.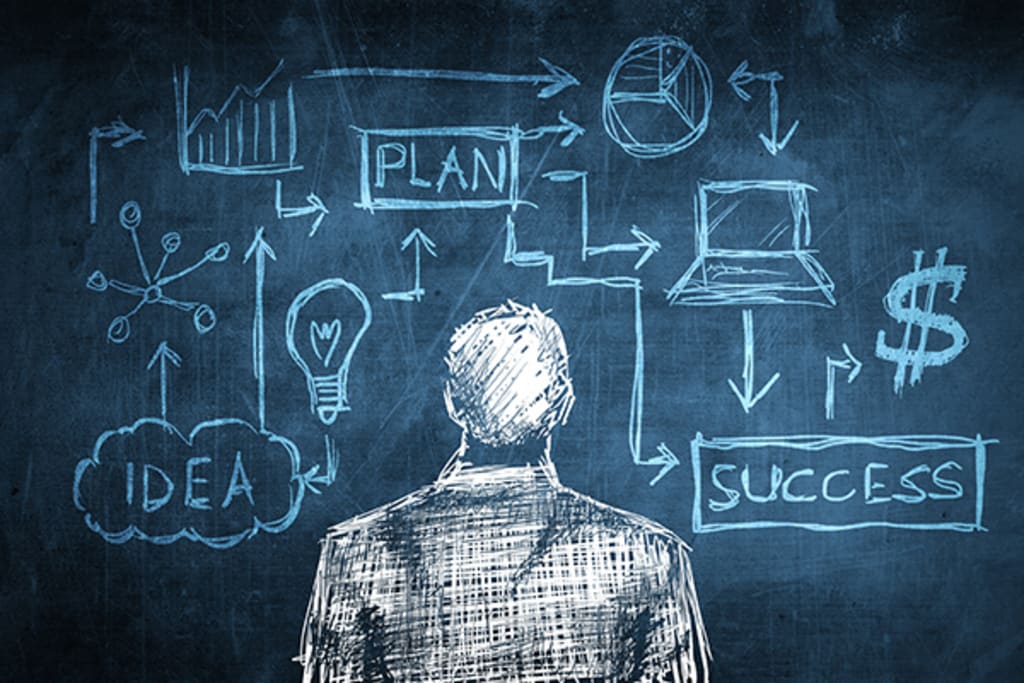 Maybe you like your job, but feel that it doesn't use all your creativity or your organisational skills or maybe you just have the feeling that your working life could be giving you so much more, but you don't know quite what.
Or maybe you actually dislike the job you're doing or the career you're in and want to change direction but are not yet quite sure how or in what way.
Perhaps you've thought of starting a business of your own, either full-time, instead of your current job, or part-time or in some out-of-work hours, just to be on the safe side at first. Perhaps you've thought of this, but have dismissed it because you feel that you don't have either the courage, the skills or the know-how to start or to make a success of it.
Certainly, if I had my whole time over again, knowing what I know now, I would run my own businesses and be my own boss right from the start, not be an employee on a fixed salary and be at someone else's beck and call.
The first and most important thing is an IDEA. What do you really like doing? What makes you feel fulfilled when you are doing it? What are your interests and passions either within or outside of your current work?
It could be almost anything: taking part in a sport, photography, tracing a family tree, reading, telling stories, looking after the young or old, painting or drawing, driving, decorating or property renovation, giving advice, teaching, travelling, gardening, surfing the net, eating out, cooking, selling on eBay, writing on what you know about, entertaining, shopping, building models, but whatever it is—and there are far more than I could possibly hope to list here—any of them could be the basis of an idea for a new business.
If you haven't got a firm idea yet or you can't decide between several possible ideas, then working with your coach on this will help you to discover what will probably be best for you.
So use your current job, your home life or your outside interests, hobbies, community work or your knowledge skills or passions as a basis to generate ideas for your new enterprise.
The second thing is to START… do something, it can be almost anything, but DO SOMETHING, get started in some small way, do some research about your idea, try just a small thing concerning it out just once, perhaps for a friend, relative or colleague and then assess how you feel about doing it.
Take that first small step, the first action and you will have started along your new path to financial freedom. Then you can begin to see your way forward and to move forward, one small step at a time, learning as you go.
Of course, you're more likely to have more confidence and more success, even in these early stages, if you get some coaching support, either to help you with your basic idea or research or to help you work out what these first small steps and actions should be.
The third thing is to learn how to STICK TO IT and not to give up at the slightest hurdle… for, of course, there will be some, even early on, and the thing to do, with help, is to overcome any hurdles and to learn from them, not be defeated by them. It's the fear of failure that's likely to hold you back because it paralyses action.
So first chose an area, set a goal, make a plan which is linked to your desires: desire to use your knowledge, ideas and skills, desire to do good or to help others, desire to earn a lot more money.
The fourth step is to investigate what FINANCE (if any) you need in order to start running your embryonic business in a more serious way. If necessary, set aside, earn or—if you have to—borrow some money to begin. However, unless you're a big risk taker and/or very confident, experiment with your new business on a small scale at first with limited risk and limited investment so that you can gradually learn what's necessary for success.
The fifth action to take is to look for a gap in the market. Either the thing you are going to be doing is totally new and no one has ever done anything quite like it before, or more likely you will have competitors in the same field.
If your idea is NOT absolutely unique from the start, then how can you make it unique? What will your 'UNIQUE SELLING POINT' be? What good quality product or good quality service can you supply at a reasonable price for the general public or at a higher price for a 'niche market?' If it's not (yet) that different to a product or service offered by others how can you make it different: how can you make it a unique production or devise a unique method of delivery?
Your coach can help you with this part of your business development too.
The sixth thing to do is to read, listen and surf the net in order to FIND OUT as much as possible about your chosen business idea and the very many possible ways to develop and deliver it. This includes finding out about people who have done similar things before, their mistakes and how they learnt from the mistakes as well as their successes; who they are, who has done what, and how they have done it.
The seventh thing is to remember to be as FLEXIBLE as you can and to be willing to try out different ideas, different variations or to change your direction slightly (or even dramatically) as you gain more skills, more information and as more opportunities open up in front of you.
Lastly, HAVE FAITH in yourself and resolve that you won't give up until you really are the success you want to be.
Your coach can help you to gain confidence, to really believe in your business and to make it work.
About the Author: I'm Mary and currently, I work as a web-designer in Wild Jack's Casino online platform. I really like my job and my working team. I'm from Canada. I'm a big fan of online games. It's kind of relaxing for me after work. If you have any questions about my hobbies, you can write to me. Almost all my free time I spend watching different online courses and try to improve my skills in IT and gaming spheres.