Davido: A Musical Journey of Nigeria's Superstar
Davido, whose real name is David Adedeji Adeleke, is a Nigerian musician who has become one of Africa's most prominent and influential artists.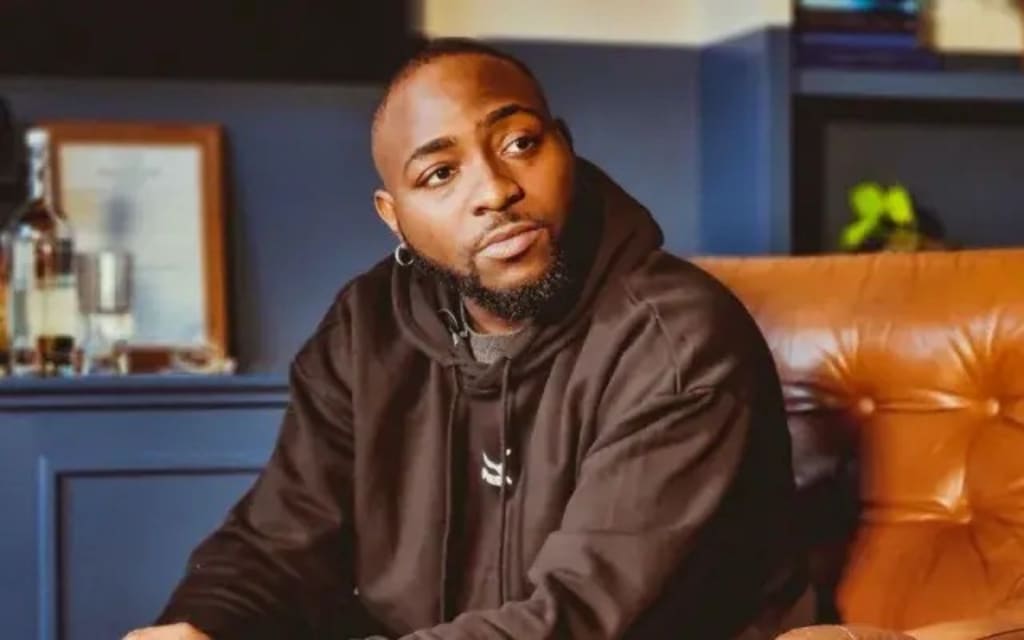 Introduction:
Davido, whose real name is David Adedeji Adeleke, is a Nigerian musician who has become one of Africa's most prominent and influential artists. Born on November 21, 1992, in Atlanta, Georgia, Davido grew up in a family with a strong musical background. His father, Dr. Deji Adeleke, is a well-known businessman, while his late mother, Veronica Adeleke, was a university lecturer. Davido's passion for music was ignited at an early age, and he eventually pursued his dreams, leaving an indelible mark on the Nigerian and international music scenes.
Early Life and Influences:
Davido's upbringing was marked by a fusion of Nigerian and American cultures. He spent his early years in Atlanta, where he was exposed to different genres of music, including hip-hop, R&B, and Afrobeat. Davido's love for music grew as he watched his father's immense collection of musical videos, which featured renowned Nigerian artists such as Fela Kuti and King Sunny Ade. These influences, combined with his innate talent, inspired him to venture into music.
Musical Style and Genre:
Davido's musical style is a fusion of Afrobeat, Afropop, and various other genres, creating a unique and infectious sound. He has the ability to blend catchy melodies, vibrant beats, and relatable lyrics seamlessly. His music often explores themes of love, celebration, and social commentary. Davido's infectious energy and charismatic stage presence have earned him a massive following and established him as a trendsetter in the Nigerian music industry.
Breakthrough and International Recognition:
Davido rose to prominence in 2011 with his debut single, "Back When," featuring Naeto C. The song garnered significant attention and marked the beginning of his journey to stardom. In 2012, Davido released his hit single, "Dami Duro," which became an instant anthem across Nigeria. His debut album, "Omo Baba Olowo," released the same year, received critical acclaim and solidified his position as a rising star.
Davido's international breakthrough came with the release of his 2017 hit single, "Fall." The song became a global sensation, crossing borders and accumulating millions of streams worldwide. It became the first Afrobeat song to reach over 100 million views on YouTube, further propelling Davido's international recognition. He went on to collaborate with renowned international artists such as Chris Brown, Meek Mill, and Summer Walker, expanding his reach and solidifying his position as a global superstar.
Business Ventures and Philanthropy:
Beyond his musical accomplishments, Davido has also ventured into business and entrepreneurship. In 2016, he founded his record label, DMW (Davido Music Worldwide), which has become a platform for nurturing and promoting talented artists in Nigeria. Under DMW, he has successfully launched the careers of artists such as Mayorkun and Peruzzi, contributing to the growth and development of the Nigerian music industry.
Davido is also known for his philanthropic efforts. He has consistently used his platform and resources to give back to society. From funding scholarships to providing financial aid to individuals in need, Davido has shown a commitment to making a positive impact on the lives of others. His philanthropic endeavors have endeared him to many and solidified his status as a role model for aspiring artists.
Cultural Influence and Impact:
Davido's impact on Nigerian and African culture cannot be overstated. His music embodies the vibrant and diverse sounds of Africa, and he has played a pivotal role in promoting the Afrobeat genre globally. Through his music, Davido has shattered stereotypes and showcased the rich cultural heritage of Nigeria and Africa as a whole. He has been instrumental in raising the international profile of African music, paving the way for other African artists to gain recognition on the global stage.
Challenges and Controversies:
Like any public figure, Davido has faced his fair share of challenges and controversies throughout his career. He has been embroiled in legal disputes, public feuds, and controversies surrounding his personal life. However, he has consistently demonstrated resilience and the ability to rise above adversity, allowing his music to remain the focus of his career.
Legacy and Future Outlook:
Davido's impact on the Nigerian music industry is undeniable, and his journey is far from over. He has achieved remarkable success at a young age and has set the stage for future generations of Nigerian artists to follow. As he continues to evolve as an artist and expand his global reach, Davido's influence is poised to grow even further. His ability to connect with diverse audiences through his music and his unwavering commitment to pushing boundaries make him a force to be reckoned with in the music industry.
In conclusion, Davido's musical journey from humble beginnings to international stardom is a testament to his talent, hard work, and dedication. He has become a symbol of Nigerian pride and a trailblazer for African artists worldwide. With his infectious sound and captivating performances, Davido has left an indelible mark on the music industry and continues to shape the future of African music. As he embarks on new endeavors and endeavors, the world eagerly awaits the next chapter in Davido's extraordinary musical journey.
Reader insights
Be the first to share your insights about this piece.
Add your insights