Checklist For Hiring Roof Repairman
Gaithersburg Roofing Company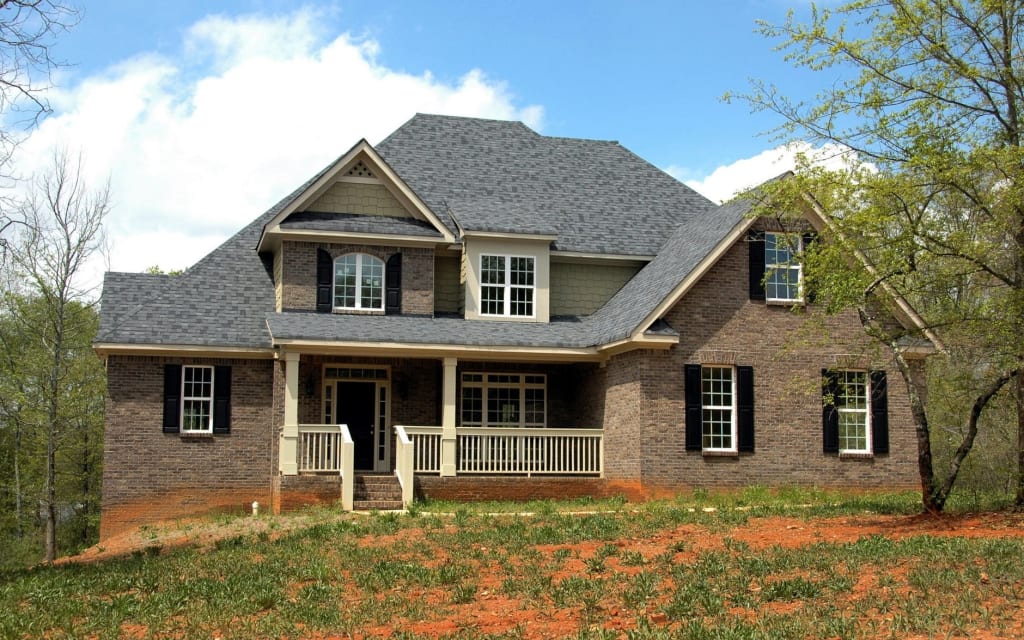 In Gaithersburg, every roofing company provides professional services for countless roof repairs problems. Instead of hiring a complete roof repair package, you can request a customized offer. people often find it difficult to decide one roof repair company from the list of many. So, to make the selection process easier, you can use below mention checklist to scrutinize the one that fits best to your budget and needs.
1. Look for skill & Expertise
The primary thing you need to care about is the expertise, experience, and skill level of a contractor. The more he is experienced the more his skill level would be advanced. Thus, this will certify that you'll get a quality repair service.
2. Prefer worker Safety & insurance
Give preference to roof repair professionals who follow comprehensive safety measures. On top, prefer a contractor who provides worker insurance. Comparatively, the companies that do not have a group insurance policy in place often ask the client to pay for the liabilities charges. Thus, hiring a company that has a detailed insurance policy in place can ensure the safety of workers besides this also certifies the client's interest.
3. Look into the contractor's efficiency and quality
The experienced professional is more efficient in completing the task than the DIY repairman. Besides, they are trained to not compromise the quality of work, to finish early. To confirm this, you can directly ask the contractor about their average time to repair a roof and alongside this, ask them to provide clients testimonial to verify both their work quality and efficiency claim.
4. Material Warranty and Durability
While buying the product directly for DIY, people often lack the eye to detect the faults in the roofing material. To avoid this, look for a roof repair contractor who provides material for roofing directly from the vendor alongside their warrantee.
Furthermore, make sure you check their website to check, do they provide the warranty or guarantee for the material they used in roof repair? If the website doesn't mention this, then consult the contractor directly to inquire about these concerns along with their material's warranty periods.
5. Ask for Inspection service
In addition to providing repair service for a roof, many companies also offer roof inspection services to their clients. So, it would be best if you could hire an inspection service, in advance, to know what kind of issue and repairs are needed for a rooftop. This way, you can customize the repair services that are urgently needed instead of hiring a full-fledge service from the roof repair company.
6. Look for Local contractor
The internet provides thousands of options to a single research query 'emergency roof repairmen.' If you analyze these results, you will notice that most of the repairmen are located outside your residential area. Thus, to hire the contractor nearer to your residential area, look into the google map listing by searching 'roof repair contractor near me.' These results will ensure you'll get a list of contractors who provide a prompt response in addition to the quality repairman, that is located near your residential area.
7. Market reputation
After finalizing the list of contractors to interview, conduct formal research to look into their market reputation. Hiring the services from a reputable contractor can guarantee the quality of work.
8. Comprehensive payment policy
Most of the seasoned roof repairmen mention their detailed payment policy on their website and in addition, they provide a written estimation. Therefore, while interviewing contractors ask them to provide written proof of every verbal agreement. In case you reach a local contractor, who does not provide these services then look into their customers' review. If they possess a positive response then you can rely on their verbal agreement. But, it is better to consider a professional roof repair company that had a payment policy in place and is also willing to give estimation.
9. Don't forget to verify business credential
The technique through which you can identify the credible repairmen from non-credible is by reviewing their business website. Most professional websites make it mandatory to display all their credential along with the link to verify their credential claims. You can view these details in the about section of every website.
Additionally, look into local and national business repositories. Besides this, make sure to analyze the website for spamming and advertisements. A professional website does not host any advertisement and provides a secure connection to ensure visitor privacy.
Conclusion
Roofs are more vulnerable to damage caused by weather change, pollution, and hailing. Due to these many minor or major problems and issues can arise. Thus, it requires regular inspection. Often a self-inspection is not enough to spot critical damage and repair need. hence in such a situation, it is advised to hire experts to the job for you. Moreover, the significant thing is to hire a professional that more quality. Thus, you can use the above mention checklist to hire a roof repairman.