Business Attire: How Industry Style is Changing
How to Keep up with the Changing Business Fashion Trends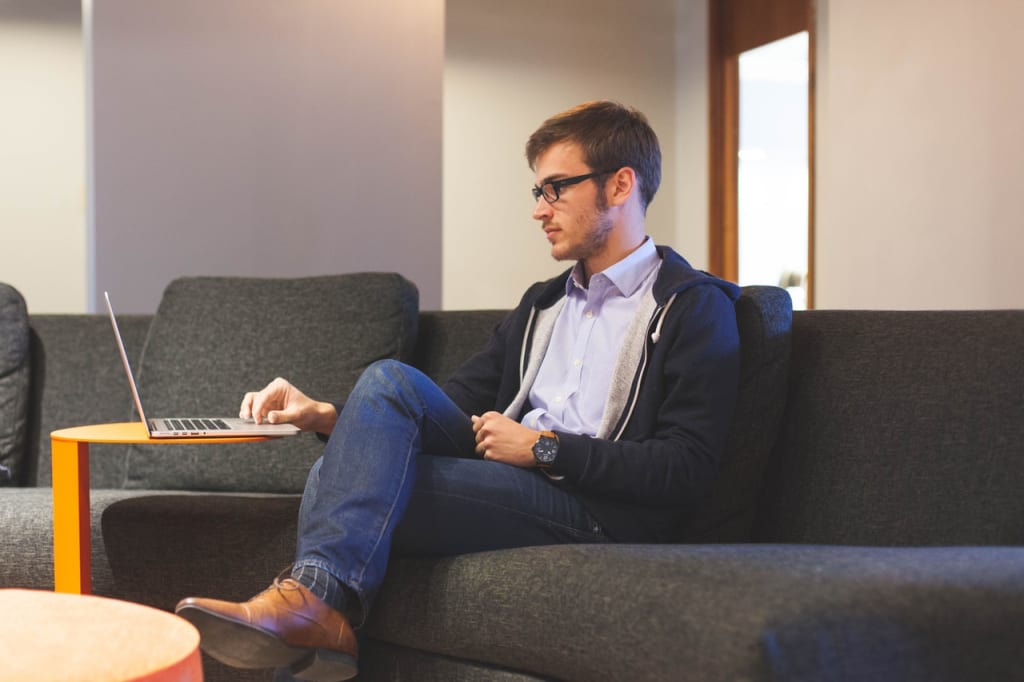 If Steve Jobs would have worn a suit and tie, we would have never had apple. Why is it that all the best minds in the world tend to go against the current and develop their own systems? Maybe it is because nature creates these people every once in a while in order to change industries to adapt to the times. For that reason, in this article we will be discussing the topic of business attire and how the industry is changing as a whole.
How the Styles are Changing
In the 1980s and 90s, it was very rude for someone to not show up to a meeting, but I guarantee you it was seen as vile if the same person would have showed up in jeans and a t-shirt. But what if the Harvard student with the jeans and t-shirt became a billionaire in his twenties? Mark Zuckerberg is one of the wealthiest people in the world yet he prefers to wear tennis shoes, jeans, a white shirt, or a best athletic fit dress shirt, and a zip up hoodie, than anything else. It seems that the industry standard now is "wear a suit until you're successful."
The industry is changing because it's inevitable. Once the mind is expanded into a new thought, a new horizon, a new outlook, it can never go back, unless it decides to stay in one style. This is true of business attire today as well because there are all sorts of businesses out there, that it seems like only a few businesses, like stock and real estate brokers, need to wear suits. Yoga and massage business owners would look silly if they showed up in a tuxedo, and vice versa.
Now, this doesn't mean that showing up in a tailored suit is not a great power move, it just means that certain people create certain businesses and brands that must dress a certain way to appeal to the lizard brain of humans as well as to the thinking brain. Why would I want to give hundreds of thousands of dollars to someone wearing a white t-shirt and black jeans?
Because I am a man, I cannot provide the other side to this article, so please, if you're a woman reading this, write the article "Business Attire: How Industry Style is Changing for Women".
Now, continuing on with the changes in style, we believe that a large majority of the new businesses that become global or national brands, have CEOs that are influenced in some part by rap music, in some other part, by name-brand fashion. Because name-brand fashion influences rap music as well, most of the young CEOs of today will be influencing and changing the mold of "business-attire" so close to the line of everyone wearing whatever they like in a business setting. I personally believe this relieves a lot of tension, but it will be a lot like high school where students whose parents could afford name brands were making the other kids feel bad.
One thing is for sure, business attire has changed tremendously because business itself has changed tremendously. I've been to many real estate and business weekend seminars where most of the people have worn suits. I have also been to events where only the presenters wore suits. And I have been to events where a few people in the audience wore suits but some wore the same clothes the three days we were there.
In conclusion, in this short article we were able to describe some of the changes and causes for the change in this business industry as it pertains to attire. Young global CEOs like Mark Zuckerberg and rebellious hedge-fund managers like Bobby Axelrod from the show Billions, are leading a wave of change to the way business attire is seen, and many of today's silicon valley start-ups are taking this to heart. The only people there you will see in suits are the venture capitalists.