Brand Building is Trust Building
The Intension in your message is what defines you as a Brand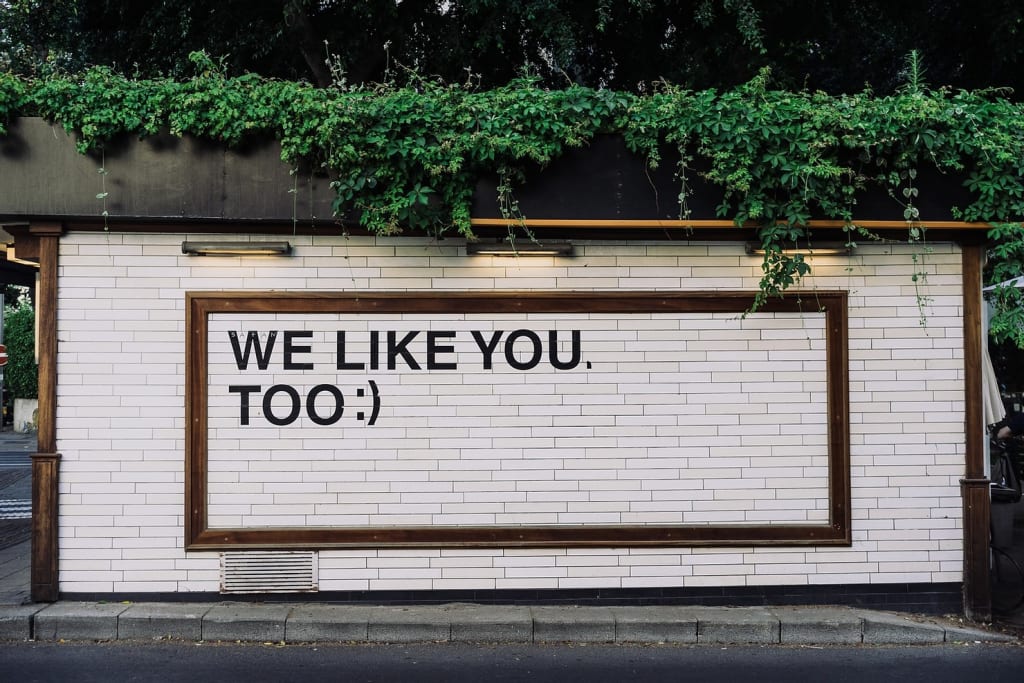 Being human, that's a core message every company wants to communicate with its customers. More than ever, the intention in your message is what defines you as a brand. The pandemic has made brands and content marketers think about the customers. Customer-first has become a prerequisite for brands. Products and services were always created with the customer in mind, but the intensity with which the pandemic has transformed consumer behaviour, companies have to create a brand image and experience where it needs to consider the sensitivities of the customer in their current vulnerable situation. Some deep thinking is needed.
Q. Do your customers want to hear the information?
Q. How important your product for their sustenance?
Q. How relevant are your services to them?
Q. Is it their need during these uncertain times?
Q. Are you communicating how your product or service solves their current needs?
While many still think that brand building is about identity and logo, without establishing what the logo should communicate, the brand has little purpose. Many companies start-ups, small and medium businesses have reached out to me to help them establish a brand. Some still believe the brand is logo and website. Few others understand its power but are figuring out how to link it to their purpose and pursuit. Each of them has understood the need to convey quality, credibility and experience in a consistent and authentic way. When built with a clear vision and strategy, brands become more valuable than the products.
The Edelman Trust Barometer Special Report: Brand Trust in 2020 reveals
· 81 per cent say personal vulnerability (around health, financial stability, and privacy) is a reason why brand trust has become more important
· 74 per cent say a brand's impact on society is a reason why brand trust has become more important.
· 78 per cent with high brand trust say they'll likely share or repost content about the brand, they will recommend the brand to others, and they will defend the brand against criticism
Businesses, nations, personalities, every industry has brand leaders. Branding is an opportunity to grab attention, enter new markets, bridge customer needs, communicate a strong idea. Some of the famous brands who refreshed to rebuild brand loyalty and elevate their brand images were:
Taco which plans to become a $15 billion brand by 2022 and add 2000 restaurants globally
MasterCard refresh was to usher them into the digital age, communicating flexibility
Wells Fargo unveiled its new logo to rebuild its battered brand and communicate its transformation
UAE's new brand logo voted on by 10.6 million people is about unification and moving forward
Talabat mart which rebranded during COVID to instil customer confidence that it is one of the safest ways to order groceries.
Brands can engage people in their purpose or cause. Products are, however, limited to their usage. Branding and marketing are about creating a unified, consistent image with creative storytelling. With a clear brand strategy and a well-executed marketing plan, you are well-positioned for any expansion, increase your financial value, improve recognition and build trust.
One of the significant indicators of a profitable company, small or large is establishing itself as a leader in their industry by building a strong brand and advocating its values.
Caution: Profit-centric approach does work for some period, however, for long-term growth you need to create distinction before you can reap the benefits of short-term sales and paid advertising. Invest in content creation, brand storytelling, community building, and attract inbound leads.
While it is imperative to brand, it is also important to bring the right people who bring expertise and experience at an affordable cost. Not every company has a large marketing budget, but that shouldn't keep you away from an incredible opportunity to outlive any crisis or create your brand differentiation. If you are interested to know more about creating your brand within your budget, reach out to Seigell Consultants for sound advice and branding support.
Author: Arundhati Seigell ( Seigell Consultants) website: https://www.seigell.com
https://www.seigell.com/post/brand-building-is-trust-building