Best Podcasts for Job Seekers
Need a better job? Need any job? These podcasts for job seekers will help you climb that corporate ladder faster than ever before.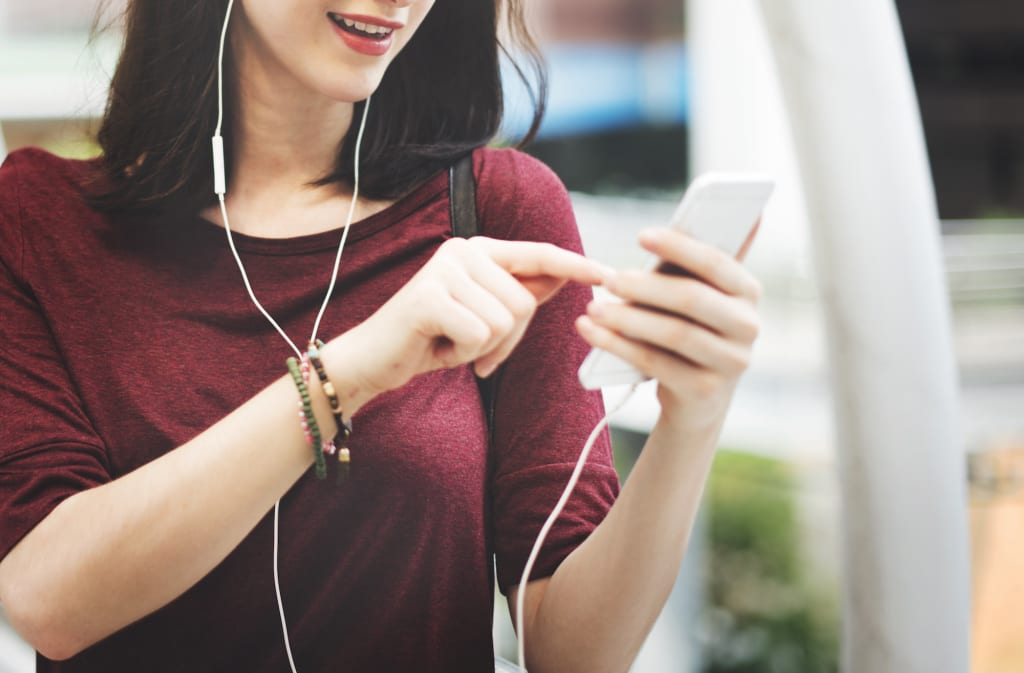 In life, you will need to figure out a way to make ends meet—and that means you will most likely need a job at one point or another. Finding a job that pays the bills, though, isn't easy.
Wages have stagnated, competition has skyrocketed, and being able to snag a job has never been harder. In an environment where everything seems to be stacked against potential jobs seekers, you need to find the right tools to give you an advantage in the hunt.
At times, the best thing you can do for your career is to learn what experts have to say about the job market. That's what makes these podcasts for job seekers such a great listen, and why you should check them out before you send in one more resume.
One of the few podcasts for job seekers to actually focus in on every aspect of finding your next job is Career Cloud Radio. This podcast takes a look at the best ways to get ahead in the job hunt, offers up great advice for newbies to the career world, and always has interesting topics.
If you need fundamentals, Career Cloud Radio has got you. Whether you need phone interview tips, questions you should ask during a job interview, or wardrobe staples for your job hunt, it is all covered here.
Everything from learning how to deal with HR reps to finding new ways to get away from the "résumé black hole" is covered here. Made by the founder of CareerCloud.com, you can expect to get some seriously practical advice here.
Dan Miller is the author of the smash hit career book, 48 Days to the Work You Love. After the breakout success of his guide, Miller decided to take to the radio airwaves with a podcast that supplements his timeless job seeking advice.
Currently, 48 Days is the most popular career podcast on iTunes. Anyone who feels smothered, stuck, or otherwise wishing they could do something else for a living will love to hear what advice Miller has to offer them.
Did you ever have a job that you really, truly despised? You're not alone, and if you're like most people in this position, you also might be dusting off your resume so that you can find a better position elsewhere.
The Voice of Job Seekers is a career podcast that understands the feelings many people endure when it comes to finding a job that works with their lifestyle. As such, it's been described as one of the best podcasts for job seekers that just want a change of scenery.
The biggest issue many people who are gainfully employed have with their workplace is the feeling that they could be doing more. Happen to Your Career is a podcast that believes that everyone does better in life when they're doing what they love.
Finding a job you're passionate about just got easier. Happen to Your Career is one of the best podcasts for people who feel a need to breathe new life into the job they have.
When you first got out of college, you had a career in mind and you wanted to be able to do it for the rest of your life. Then, reality hit. Maybe the career you expected to love for the rest of your life wasn't what you thought it'd be, or maybe, you just got really bored of it. Either way, you needed a new career.
That's where listening to a podcast like Career Relaunch will work wonders for you. Currently cited as one of the best podcasts for job seekers looking to transition to a new kind of work, Career Relaunch is all about showing hiring managers why it's a great idea to hire you when you don't necessarily have the same amount of experience as others.
For many people, the hardest part isn't writing a great resume—it's actually sitting down at the job interview and marketing yourself well. Most people who have this issue are also very aware of it, and to a point, may even sabotage themselves through anxiety.
The Pitch is one of the only podcasts for job seekers to focus on this aspect of learning how to pitch CEOs and entrepreneurs. Using these same principles to your job hunt can and will provide you amazing results!
Most people have, at one point or another, met a person who just had a spectacular career. If their career is really unique, then you've probably wondered how they were able to score the job they got.
How Did You Get Into That? is one of the best podcasts for job seekers and entrepreneurs that want to get into a super-niche field. Each podcast episode features a new person's story about finding their place in the job market, and gives you awesome advice to get into coveted jobs.
Career coach Angela Copeland is one of the most respected life coaches on the internet. Copeland gained her massive fanbase thanks to her uplifting messages, practical tips, and awesome stage personality.
If you've been considering hiring a career consultant to help you get ahead, then Copeland Coaching could be the boost that you need in order to reach even higher than before.
America has been quickly transforming into a country where having just one job isn't quite enough. For people who are seeking out a part-time job or a job with flexible hours, the best course of action to take is often to have a side hustle.
Side Hustle School is one of the better podcasts to listen to when you're just realizing the importance of having a side job. No matter what your skills are, you'll find quality advice on how to sell them through this awesome podcast.
Finally, if you're looking for a new job or just want to get some decent advice on how to make your work life a little better, you might want to check out Cathy Heller's Don't Keep Your Day Job.
Every episode of this podcast features Heller interviewing a person who actually created a life they adore, along with a career they enjoy. The insight and wisdom they offer up is classic, and that makes it one of the best podcasts for job seekers looking for a new perspective on career changes.