Best Gifts for Your Coworkers
Is your coworker's birthday coming up or is Christmas just around the corner? Getting gifts for your coworkers can be a struggle so shop in a breeze with any of these best gifts for your coworkers.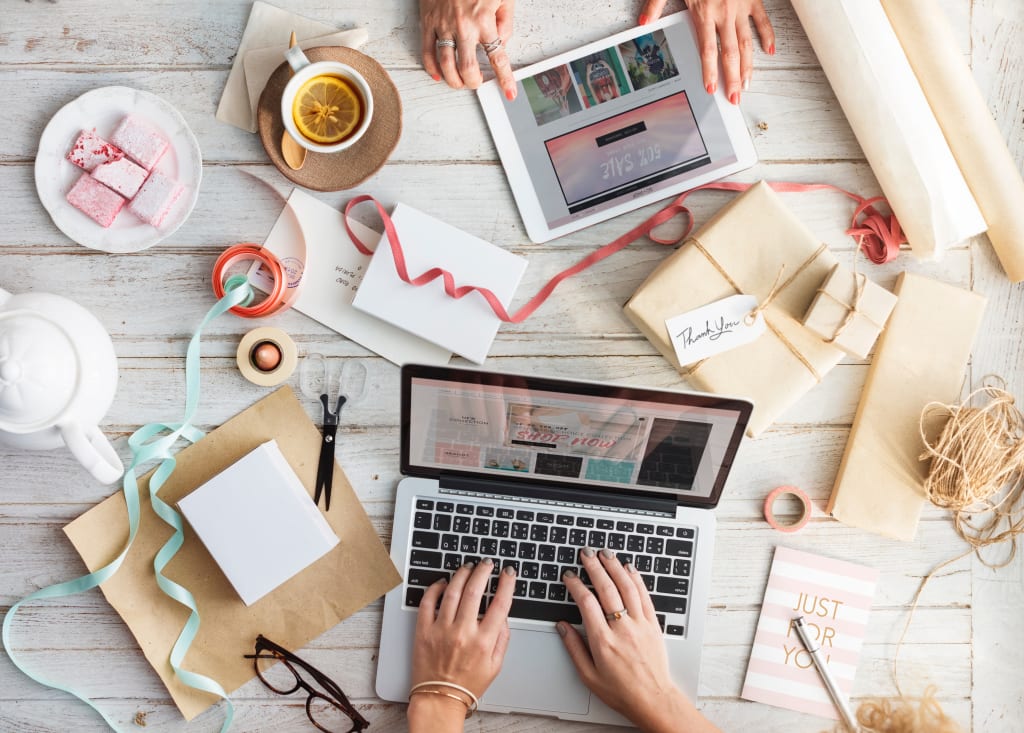 When it comes to gift giving, sometimes buying someone a gift can become an actual struggle. There are moments where you don't exactly know the person's interests or what exactly she/he needs in her life. Sure, buying close family members and friends gifts is an easy task to do, but for coworkers… not the simplest of things. Even though you see your coworkers about 40 hours a week, you sometimes don't actually know much about them. Other than their pet peeves that you constantly do or how much you know about their cats that they keep bringing up (and you couldn't care any more) — buying your coworkers gifts is tough sometimes, and you're certainly not the only one who thinks this.
So, what are the best gifts for your coworkers? Well, think about it, you're all working the majority of your waking life. So, why not buy them something they can use in the office? Or even an accessory they can place on their desk? Honestly, these types of fun gifts are ideal, because it'll be useful in their work space. The next time Christmas comes around or someone's birthday is coming close, be the better coworker and consider any of these best gifts for your coworkers. I guarantee it'll be much better compared to what they bought for you — unfortunately.
From the best gifts for your coworkers, an hourglass is easily one of the best gifts. It's a stunning and decorative piece to place on nearly anyone's desk. And, come on, who doesn't like 18th century industrial designed hourglasses? This is a legit hourglass, not the type that runs out of sand after five minutes. This beauty goes for 30 minutes!
It's made out of the finest wood and bronze metal — surely making this a timeless piece. Yes, I said it. This is great for a coworker who's got a multitude of desk accessories. Gift this to add to their collection!
For the bookworms out there! This invisible metal bookshelf is actually amazing and totally mind-blowing, because it looks like the books are literally floating. It seems complex to put together, but it's actually so simple and less time consuming.
It's basically an L shaped piece of steel that has one side laying flat against the wall while the bottom sticks out for books to be stacked on. Cool right? Any book lover will go nuts over this. But you can only stack so many books, so two of these would be better!
Among the best gifts for your coworkers, this copper-plated basket desk organizer is cute and functional! It looks super dainty but it's very sturdy, so your coworkers can stuff it with pens to notebooks, tape, cords, books, whatever they want. And this is definitely a necessity for all desk owners, you can ever have enough storage room for office supplies.
So, if you find your coworker's desk to be a bit cluttered with her/his belongings, help them out by gifting them this desk organizer! You won't be insulting them, but giving them a hand! And I'm sure they'll appreciate it, since it's a step closer them being more organized.
Do you ever hear your coworker complaining that there's not enough light in his room while reading or working at night? That she's making her vision worse by constantly squinting at the words to view them clearly? Then gift them this! It's really one of the best gifts for your coworkers. Someone once gifted me this and to this day I can't read at night without it.
For latenight readers or workers, this is a necessity. They need some source of light from a lamp or something similar. Stop hearing them complaining and shut them up with this great desk lamp! It'll fulfill all of their reading needs when hooked onto a good novel or completing unfinished work.
This mug is seriously everything! We can all relate to this fantastic mug almost everyday at work. Sometimes, we sit on our desk chairs and stare at our computer screens thinking, "I can't adult today." If you know that one coworker who constantly says this, this is perfect for him/her!
It's a simple white mug with black trimming and the amazing slogan printed in black and gold right on the front. It's a pretty large mug, too. So, your coworker can drink lots of coffee and actually feel satisfied — something we all want.
Some of our desks are actually pretty boring if you look at it. We've got pens, notebooks, a few books... that's it. Quite bland if you ask me. That's why this hilarious but adorable dinosaur memo holder is great for adding some character onto nearly anyone's desk.
With its little mouth, it can clamp onto pens and pencils or even displays important reminders or motivational quotes for ego and courage boosting! This tiny, friendly dinosaur can be your coworker's next best desk accessory — making this one of the best gifts for your coworkers to buy for Christmas or their birthday.
If your coworker has a dog or loves dogs in general, this dog clock is lovable, charming, and can tell time! It's a vintage looking piece that can either sit on your coworker's desk or hang in their cubicle.
What's unique about this is that it's precisely shaped, but it won't bark at you!... Anyways, this is the perfect gift to give to anyone who's obsessed with dogs. Gift this to that guy who doesn't stop boasting about how large and mighty his German Shepherd is. Maybe he'll need to know what time to stop talking! This dog silhouette is easily one of the best gifts for your coworkers.
This is a fun one: a parrot bottle opener! We all can use a bottle of wine after a long day at work. So, pop open the bottle with this handy and delightful bottle opener in the shape of a parrot. This is also ideal for wine lovers in general. If you know your coworker well enough to know that she's a wine addict, gift this to her! She'll love you more than wine! Most likely not, actually.
This is a travel sized bottle opener, so you can slip this in your pocket, purse, backpack, or anywhere else you store your belongings. And once the day is over, buy cheap rosé, pop it open with your handy parrot bottle opener, and drink until your words start to slur. I'm sure your wine-loving coworker will appreciate that, and the gift.
Add a more modern twist to your coworker's bookshelf with this decorative marble bookends — one of the best gifts for your coworkers. Eightmood has stunning pieces for around the house, and their marble bookends is among their most popular ones. Perfect for book lovers!
If your coworker has a personal bookshelf in his cubicle or you know that she owns a bookshelf at home, this is a great gift for them. It not only holds books together, but it adds more style to the bookshelf. And who doesn't love marble? This one is certainly high-end by the looks of it. Show your coworker some love with these marble bookends!
Does your coworker love art? Moreso, Bob Ross? If your coworker has a collection of art paintings in his cubicle or you know that she's a diehard Bob Ross fan and is always cold at work, this blanket is ideal! Definitely one of the more considerable holiday gifts and one of the top best gifts for your coworkers, by far.
Everyone loves Bob Ross and this specific blanket will have your coworker wrapped up in an art piece with his face included. If you're sick of hearing your coworker complaining about the AC blasting, give her this blanket to warm her up! It's a true masterpiece of a blanket.