Best Crypto Tokens To Invest In 2023 for Crowdfunding Platforms
Best Crypto Tokens For Crowdfundig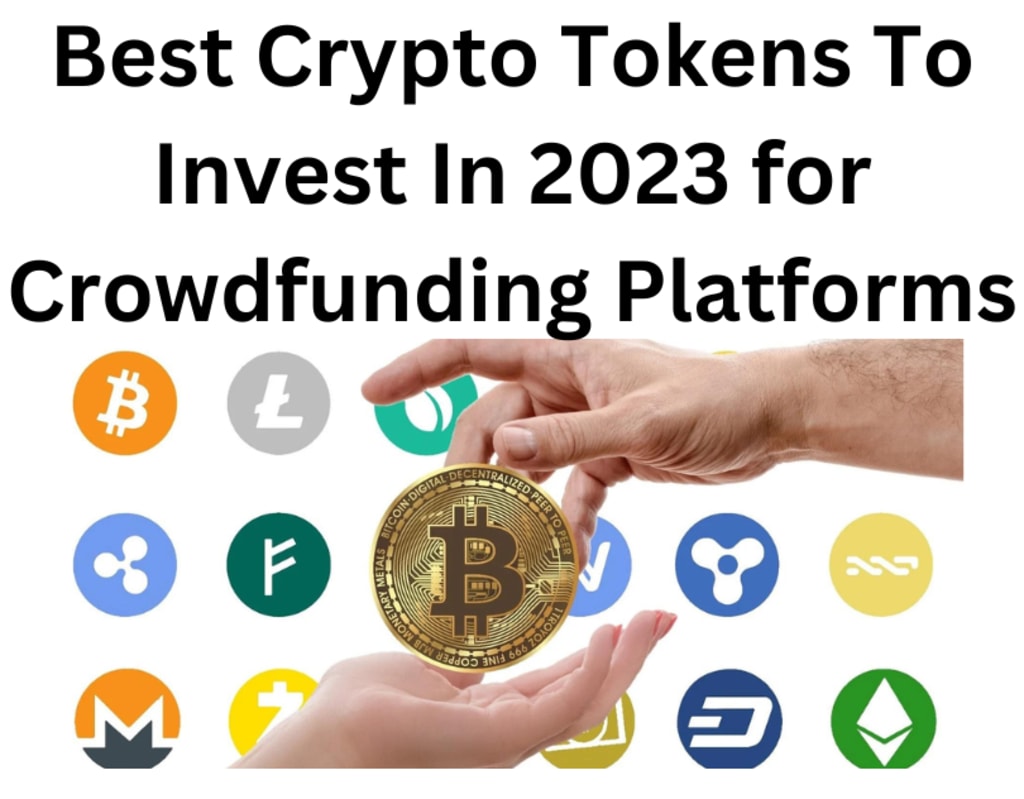 Best Crypto Tokens To Invest In 2023
Have you been thinking about starting your business or project, but don't know how to fund it? Don't worry, you are not alone. Many innovative ideas never get off the ground due to the lack of funding. However, with the rise of crypto crowdfunding development, it has become easier to fund your project or business idea.
What is Crypto Crowfunding?
Crypto crowdfunding development enables startups to use blockchain technology to raise funds from a diverse pool of investors all around the world. There are many crowdfunding platforms like ICO, IEO, STO, IDO, etc..Investors can use cryptocurrency to invest in the projects they believe in without the need for intermediaries, such as banks or financial institutions. The entire process of fundraising, record-keeping, and disbursing funds is facilitated by smart contracts, which eliminate the need for third-party interventions.
If you're planning to employ crypto crowdfunding development for your next project, you need to know the top rated token standard in the crypto market for crowdfunding platforms like ICO, IEO, STO, IDO, etc..
Are you excited to know? Dont worry!! I am here..let us discuss..
Best Token Standards To invest in 2023
Are you thinking about investing in a crowdfunding platform using cryptocurrency? Well, you'll need to know what some of the top crypto tokens are before making your decision. In this article, we'll explore the top 10 crypto tokens for crowdfunding platforms.
1. Bitcoin (BTC): Of course, we had to start with Bitcoin. As the original cryptocurrency and the most widely accepted, Bitcoin is a popular option for crowdfunding campaigns.
2. Ethereum (ETH): Ethereum is a close second, with its smart contract capabilities and ability to create decentralized applications.
3. Litecoin (LTC): Litecoin has a faster transaction time than Bitcoin and has been gaining popularity in the crowdfunding world.
4. Tether (USDT): As a stablecoin pegged to the US dollar, Tether is a safe choice for those who want to avoid the volatility of other crypto tokens.
5. Chainlink (LINK): Chainlink is a decentralized oracle network that provides reliable data to smart contracts. Its technology has the potential to revolutionize how crowdfunding platforms operate.
6. Polkadot (DOT): Polkadot is a new addition to the crypto world, offering interoperability between different blockchains and providing a decentralized infrastructure for crowdfunding projects.
7. Binance Coin (BNB): Binance Coin is the native token of the Binance exchange, where many crowdfunding campaigns take place. Holding BNB can also give users discounts on trading fees.
8. Cardano (ADA): Cardano is a third-generation blockchain that offers high security and scalability, making it a promising option for crowdfunding platforms.
9. Stellar (XLM): Stellar's low transaction fees and fast settlement times make it another popular choice for crowdfunding campaigns.
10. Dogecoin (DOGE): Finally, we have Dogecoin. While it started as a joke, Dogecoin's popularity has soared in recent months, making it a popular payment option on many crowdfunding platforms.
There you have it, our best crypto tokens for crowdfunding platforms. Remember, as with any investment, it's important to do your research and only invest what you can afford to lose.
If you're planning to launch a crypto crowdfunding development for your business, then hiring a reputed development company is the best option. Because you can create your own token as per your business needs and you can lauch a crowdfunding platform also.
Why Choose a Crowdfunding Development Company?
When it comes to crowdfunding development companies, it offers many services that help to launch a successful crowdfunding platform. Now let us see..
Expertise and experience: A crypto crowdfunding development company has professionals who specialize in raising funds by using blockchain technology. Being experts in their field, they have the knowledge, skillset, and experience needed to turn your business idea into a reality.
Security: Crypto crowdfunding development companies are well-equipped with security measures that ensure that your investment information is kept safe. This is achieved by utilizing blockchain technology that utilizes cryptography to secure the records.
Cost-effective: Employing a crypto crowdfunding development company saves you money. It eliminates the need for intermediaries such as banks and financial institutions. The funds are directly channeled to a smart contract that oversees the distribution of the funds to the project initiators. By cutting out the intermediaries, it reduces the cost of fundraising, making it more accessible and affordable for startups.
As a reputed development company offers many services while launching a crowdfunding platform. Here is the list of some of the most common services,
Smart Contract development
White Paper Development
Token Development
Crowdfunding platform Development like ICO, IEO,STO, IDO,etc..
Final Thoughts
Crypto crowdfunding development is revolutionizing the way startups get funded. By employing a crypto crowdfunding development company, startups can now leverage blockchain technology to finance their projects without the need for intermediaries. The benefits of utilizing these companies include expertise, security, and cost-effectiveness. So, if you're thinking about starting your business, consider employing a reputable crypto crowdfunding development company. It can mean the difference between the success and failure of your project.
Reader insights
Be the first to share your insights about this piece.
Add your insights