Bellz Approved
Black Men In Business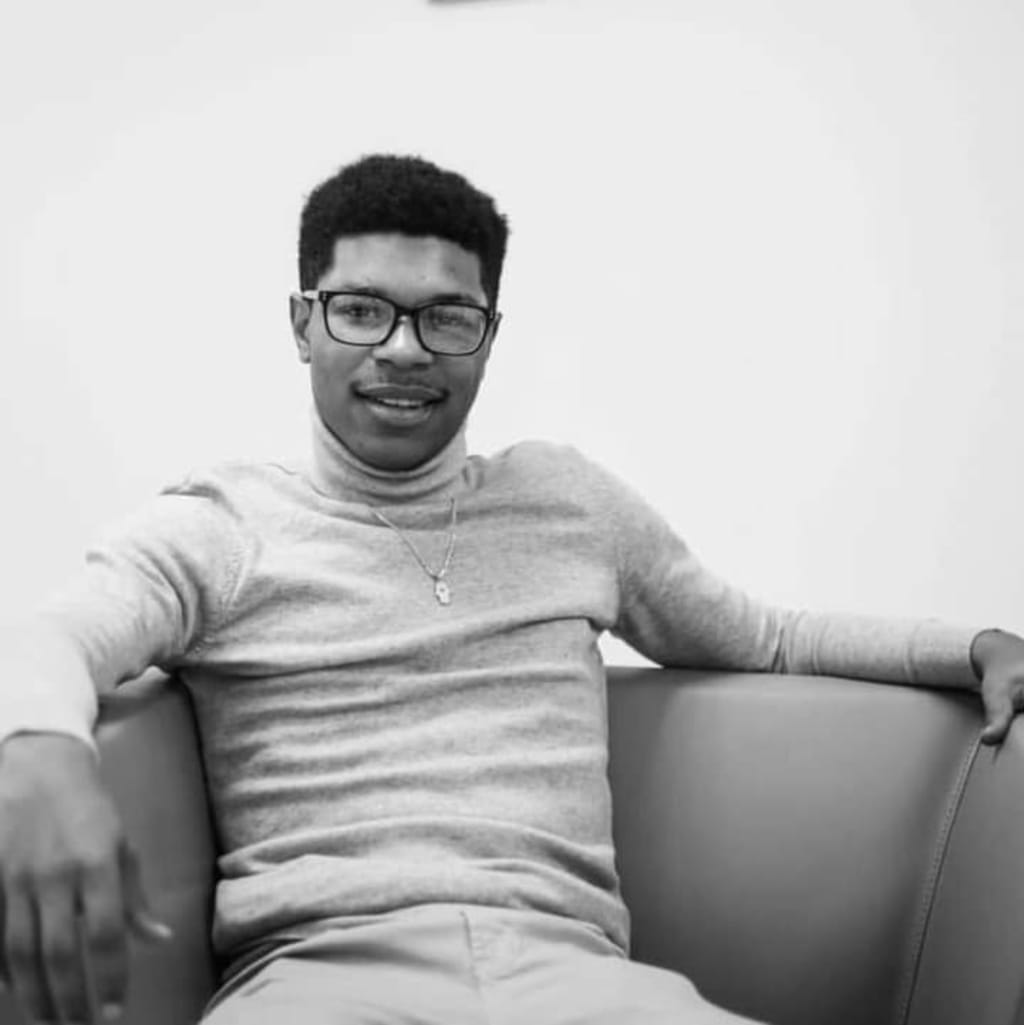 Tyrrell Smith AKA Ty Bellz (Photo Credit: Ny Bachus)
Tyrrell Smith is an Investor, Problem Solver, Serial Entrepreneur, and CEO of Bellz Approved Corporation. The foundation sets the standard in the Lifestyle, Tech, Fashion, and Music industries while paving the way for new trends and opportunities with an agency and investment vehicle.
Tyrrell was broke and a college drop out from a low-income family. His mother was a single mom. Ty Bellz had no father figure, no guidance, and no family. His mother had him at 17 years of age. He is the oldest of 5 in a city full of poverty called Syracuse, New York. Every obstacle possible was against him but somehow he made it through. Ty Bellz wants to help people change their mindset and not victimize themselves in their situation. Also, he wants to help them create a lifestyle for their career, not a career for their lifestyle by staying true to themselves, their passions, and beliefs.
Vocal readers, please enjoy our interview!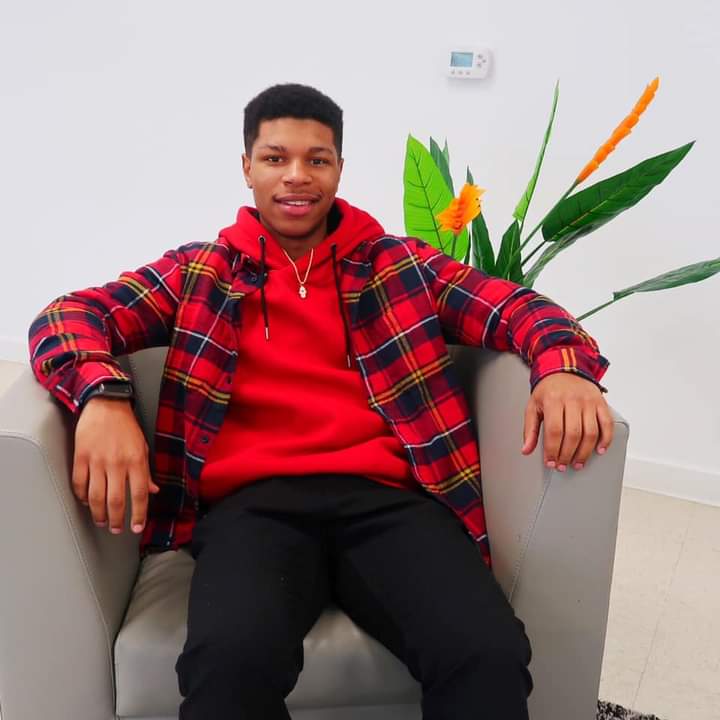 Tammy Reese:
What inspired you to become an entrepreneur?
Ty Bellz:
I believe everything that inspired me first came from sports. When I was younger I grew up at a community center called Westmoreland which is on the East Side of Syracuse. It gave me an intangible working hard and tough mindset that allowed me to be able to build social skills over time. I then started going to a place called Hillside where I was able to start taking action on my business. I was able to create flyers, begin to formulate a plan, then get into party promotion. Which gave me some more skills in networking marketing.
Tammy Reese:
What do you love about the work that you do?
Ty Bellz:
I love how authentic I can be. I can express myself and have an environment that is safe and a community that believes in each other, I'm all about vibes and energy. I need to be around good energy because it's important for me to feel excited and happy to work with someone. With the business that I do, I can network with like-minded individuals and build financial freedom .
Tammy Reese:
What are some hardships you've dealt with during your career so far?
Ty Bellz:
Most of the hardships are the learning lessons that you have to go through as an entrepreneur. You have to work hard even though you don't see the results right away. You need to have a lot of mental energy and discipline to keep going.
At first, you may be underpaid, but the end result will be in your favor. Keep building your mindset and practice more gratitude. At times it can be tempting to give up . It gets lonely, and you have to do a lot of self-reflection.
Tammy Reese:
What is your stance on the Black Lives Matter Movement?
Ty Bellz:
As human beings and individuals on this earth we should all have respect , equality, and empathy for each other. I believe as minorities we are not heard or comprehended. It makes us feel the need to support each other and rebel against the disrespect and undervalue that the black and brown have faced for 400 years. We are now seeing that our power and influence can get attention but that's step one. We must elevate and grow with this and take ourselves to the next level of building each other up mentally.
Tammy Reese:
How has the pandemic changed the work that you do and your day-to-day life?
Ty Bellz:
It didn't change my life too much for me. However, I have been going towards faster ways of communication and going where the consumer is going. I knew zooms and telegrams would become a thing because everyone wants to be able to use their devices in their day-to-day lives. It's apart of our lifestyle. It's a habit, so I knew that to get people to grow with my business I had to move forward with how the trends move.
Tammy Reese:
What are the most epic moments thus far in your career ?
Ty Bellz:
The most epic moment for me is the people I got to network with. I love building business relationships. I've been able to see many people grow as content creators, artists, athletes, and entrepreneurs. I love to see the development of my people and to give back to the community. I love being able to show love and seeing my customers face when they get the items they've purchase d.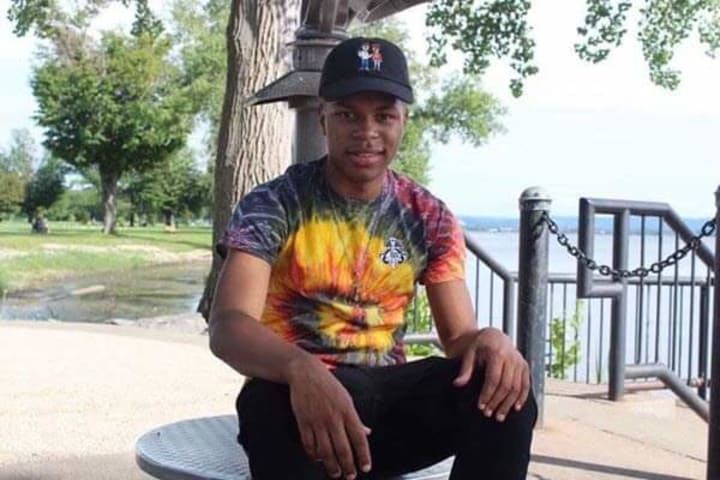 Tammy Reese:
What's next for you?
Ty Bellz:
What's next for me is expansion and building on real estate, services, and our network. I believe that we are just beginning. Once we bring the right people on board the expansion and vision will be more clear. We can then make some major shifts in the market and do something never done before in the Fintech, Music, Fashion, and Consumer Device industries.
Also I'm building my distribution and data centers. Along with building my investment vehicle with forex, stock, and crypto investing .
Tammy Reese:
What are you currently working on?
Ty Bellz:
Right now I'm building my proposal, getting marketing campaigns done, budgeting my business , and working on how I can get the investment capital to scale the business. Currently I'm taking it one day at a time as I get to build the front of my business, hire people to build the back end of my business, and grow this corporation and community .
Tammy Reese:
What are some social awareness topics you think our country or the world should be shedding more light on?
Ty Bellz:
The first thing is planting more trees to be able to use renewable energy. I also believe we need to put out more awareness on sex trafficking and pedophilia that is going on in this country.
I also want to shine a light on the corruption of banks and pharmaceutical companies and how we are relying too much on old principles and views that have ruined our economy.
I want to see us get more aware of how the education system has become extinct and outdated. We need to understand how fast we are learning and get more aware of what's going on within our communities .
Tammy Reese:
What do you think is the future of your industry?
Ty Bellz:
The adoption of cryptocurrency and renewable energy is the future. I also think within the industrial market using different machinery and bio fabric instead of cotton to start being conscious of our environment.
I believe Artificial Intelligence Robot with Bellz Approved Mindset will be something amazing to see. Vertical farming and vegan foods we can trust and marijuana.
AI robots in factory driven cars, stores, warehouses, dogs, and teachers. Telepathic energy with AI, VR platforms for running and jogging.
Audi electric cars and at-home charging stations. Auto vans and auto trucks, AI drones, electric vertical aircraft, airbus transportation, Hyper-loop transportation, and renewable energy (Solar power and wind power and crypto power).
AI smart fabric with electronic data storage, nuclear fusion power, nanotechnology, quantum computers, and neural links. AI and virtual reality, holograms, nano censors in clothing, bio fabric for clothing, AI censor apparel. Green energy revolution, energy web, certified green energy with blockchain, and energy web talk .
Tammy Reese:
What advice would you give to someone who wanted to get into your field of work?
Ty Bellz:
Follow these rules :
Bellz Approved Rules for success
1st rule- Do not judge yourself during the process. Embrace yourself and move towards building that core relationship, bond, and trust with yourself and others .
2nd rule- Love to lose and always try again. Enjoy the progression, not perfection when you're just getting started with something that you're enjoying. You don't want to add a negative to it. Just embrace the lessons and keep hitting milestones.
3rd rule- Help others when it's necessary. Be respectful and have empathy, gratitude, understanding, and kindness. Give out more positive energy and you will receive that energy back to you .
4th rule- Spend more time improving yourself than others. Each day go back to step 1 and build that core relationship and bond with yourself first. You can not pour from an empty pot. You must believe in yourself before you can help others.
Tammy Reese:
What's some advice you have for our readers to get through this pandemic ?
Ty Bellz:
Being productive is the main thing so I'm going to give you guys 15 ways to be productive daily during this pandemic .
Being productive things you can do daily :
1. Prayer, Mediation, Affirmation, and Spirituality with yourself and with others is the purest way to show love. Give thanks , practice the Law of Attraction .
2. Practice more gratitude daily .
3. Call loved ones.
4. Take the leadership to text first. It's about humility and providing value .
5. Plant the seeds. By leaving a message doesn't snatch the seed before it grows. Send motivational quotes. Everybody has a smile but you don't know if it's real .
6. Practice breathing exercises. Put things in perspective, have patience, and discipline .
7. Put life in perspective by listening to podcasts to get your my mind some clarity .
8. Be creative with the purpose and passion and know what your why is daily.
9. Give them a little sandwich and they will bring and meal .
10. Use your journal to write down your goals and journal your thoughts while listening to a podcast.
11. Remind yourself why you're doing it. Remember where your entry point was and remind yourself where you came from.
12. Be around kids and develop better relationships. Have fun and see how they love you. Make the kids trust you .
13. Be around productive people. You want to manage every second of your time. Join productive events and platforms and network and collaborate in your niche .
14. Stop judging yourself during this process. Do what you can do, don't be a party pooper of your own party.
15. Practice more patience and empathy towards others and yourself. Be empathetic to people's situations. Put yourself in their shoes.
Follow @Bellzthegemini
YouTube~ Bellz Approved Live
Twitter iamtybellz