Amazon: Complete Timeline from 1994-2021
From Book Store to Everything Store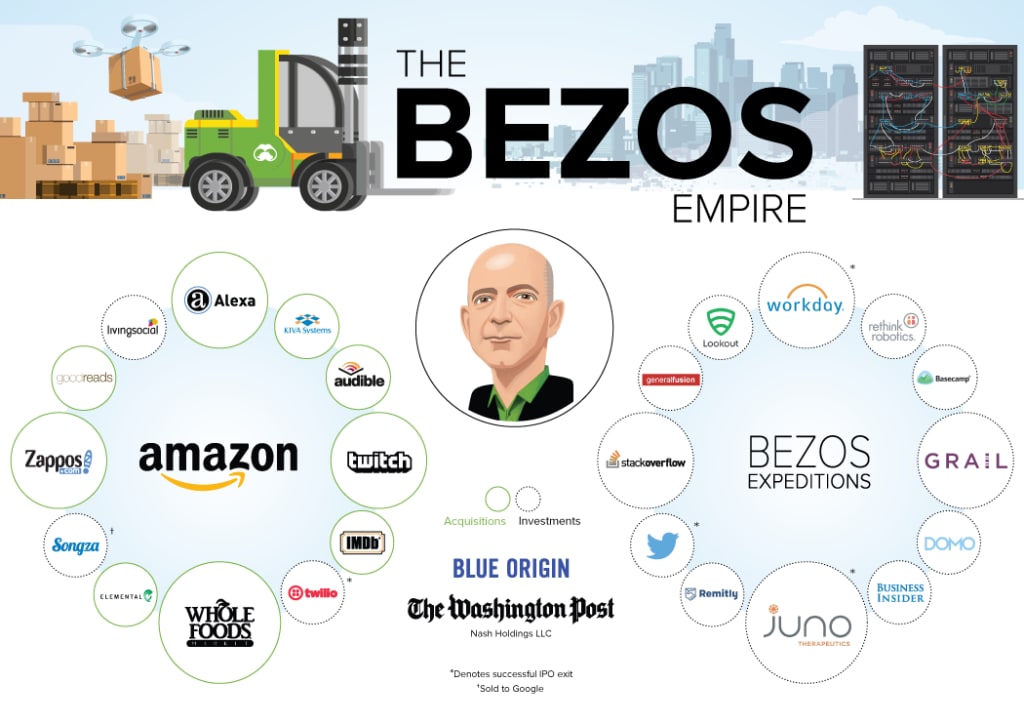 Company Overview
Amazon, the world's one of the most renowned brands with a 1.6 Trillion USD market cap, is the 5th largest company. Worldwide with 200+ million prime users and with 300+ million active customers in the year 2020 company's e-commerce sales were 400 billion USD. Currently, the company operates in 18 countries. Using its 185 fulfillment centers across the globe it serves 130+ countries' customers.
After starting the journey as an online book store then as an e-commerce platform. From there the company has expanded into various other businesses like cloud service, streaming, gaming, smart home devices, artificial intelligence, etc. In fact, 'AWS' has a 32% market share and is the leader in the cloud service business.
With all these services " How big is Amazon" let's find out.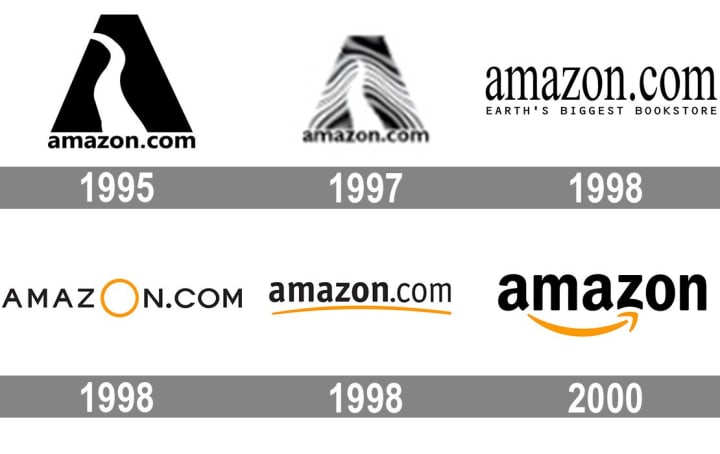 History
Founder Jeff Bezos was born in the year 1964 in New Mexico, USA. After completing his graduation from Princeton University in 1989 he joined fintech startup 'Fitel'.
After few years he moved to Seattle intending to start Amazon. Bezos wanted to make his company the world's largest so he named the company after the world's largest river.
In 1995, he started his journey in his rented garage. He started by selling books on his website. The first book that was sold was "Fluid Concepts and Creative Analogies" by Douglas Hofstadter. Within the first two months, Amazon was able to sell books in 50 states of the USA and 45 countries. That year company was able to generate 511000 USD of revenue.
On 15th May 1997 company released its IPO on the Nasdaq Stock Exchange.
Companies Owned
In the year 1998 Amazon did many acquisitions most notable were movie review and recommendation site 'IMDB' and database technology provider 'Jungle.
Then in the year, 1999 bagged Digital Marketing Site 'Alexa' for 250 million USD. That year according to a report by Bloomberg its total revenue was 2 billion dollars.
2003 - launched their web hosting business Amazon Web Services.
2004 - acquired 'Lab 126' an integrated consumer developer team. They later developed Kindle and Fire Phone. That year in China they acquired 'Joyo' for 75 million USD.
February 2005 - they launched their prime subscription model.
2006 - launched 'Amazon Unbox' a video streaming platform which was later renamed 'Amazon Prime Video'.
2007 - bought an audiobook publishing company 'Brilliance Audio' for an undisclosed price. The same year they launched their first Kindle e-reader and their payment system 'Amazon Pay'. Its user base is near 40 million users.
2008 - bought 'Audible' an audiobook streaming platform for 300 million dollars.
2012 - added 'Goodreads' a book review platform for 150 million dollars.
2013 - they acquired 'Washington Post' for 250 million dollars.
2014 - the first Fire Phone was launched however it didn't get much response from the customers so they stopped the production after one year. The same year they launched services like Prime Pantry, Amazon Music, Amazon Photos, and Prime Now. Also that year they acquired renowned game streaming platform 'Twitch' for 970 million dollars.
2015 - acquired Israeli-based micro-electronics company 'Annapurna Labs' for 370 million dollars.
2017 - bought Whole Foods Stores chain for 14 billion dollars.
2018 - they acquired smart doorbell maker 'Ring' for 1 billion dollars. Same year company was able to reach the milestone of 100 million Prime subscribers.
2020 - Amazon acquired self-driving startup 'Zoox' for over 1.2 billion dollars.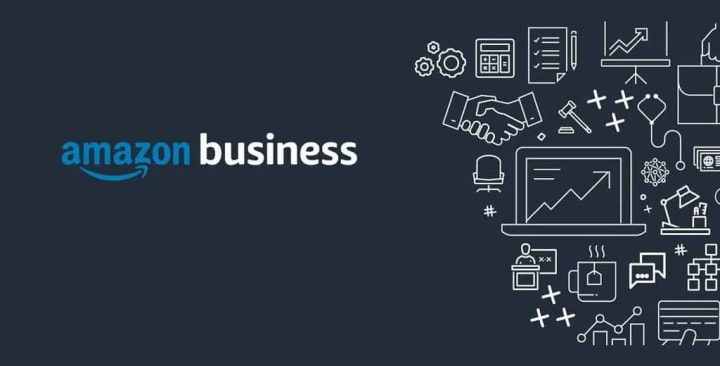 Business
Amazon has mostly businesses in mostly five divisions.
Online store.
Third-party selling services.
Web services or cloud services.
Subscription Services.
Physical Store.
In 2020, 50% of the company's revenue came from the online store. They have products in the categories like Books, Musical Instruments, Electronics, Home & Kitchen, Baby Products and 36 others. More than 2 million small businesses are selling their products using Amazon's infrastructure.
Alongside e-commerce company also has nearly 600 physical stores. From these stores, Amazon generated nearly 17 billion USD in the year 2020.
To reduce their carbon footprint company has invested nearly 1 billion USD in an electric vehicle manufacturing company "Rivian". Amazon has also partnered with Mahindra and Mercedes Benz.
To know how big is Amazon we have to talk about their cash cow "Amazon Web Services". With more than 37 percent and 32 percent market share in America and World respectively, AWS is the world's number one cloud service company. It provides services like Advertising & Marketing, Financial Services, Game Tech, Machine Learning, Data Analysis, Server Less Computing.
Notable companies using these services are - Netflix, Facebook, Adobe, Twitter, LinkedIn, ESPN, BBC.
Based on subscribers Amazon Prime Video is second to Netflix in the video streaming business.
With more than 60 million subscribers Amazon music has a 15% market share.
Amazon's Audible has more than three lakh audiobooks. Also with 100 million members, Goodreads is the number one book review platform.
With all these divisions, Amazon also has their smart home division with products like Alexa, Echo, Echo dot, Fire tv stick, etc. Amazon Echo family was rated the best smart home device in 2021.
2021 - Jeff Bezos stepped down as CEO and Andy Jassy was made the new CEO.
Started as a Book store and is now known as everything store. Their customer-centric service, a wide range of products, and broader reach made the company this successful.
Before reading this article how much did you know about Amazon please let us know in the comment section.
If you want to know more about Amazon then I will highly recommend you to read this book - https://amzn.to/3h9eax6
history
Full-time Engineer, Part-time writer. I write articles on different topics like Business Case studies, Finance, Startups, Mindfullness, Podcasts, etc.
Receive stories by Debojeet Saha in

your feed