A ZEPPELIN EXPERIENCE
Of the greatest Rock Band of all time (IMO)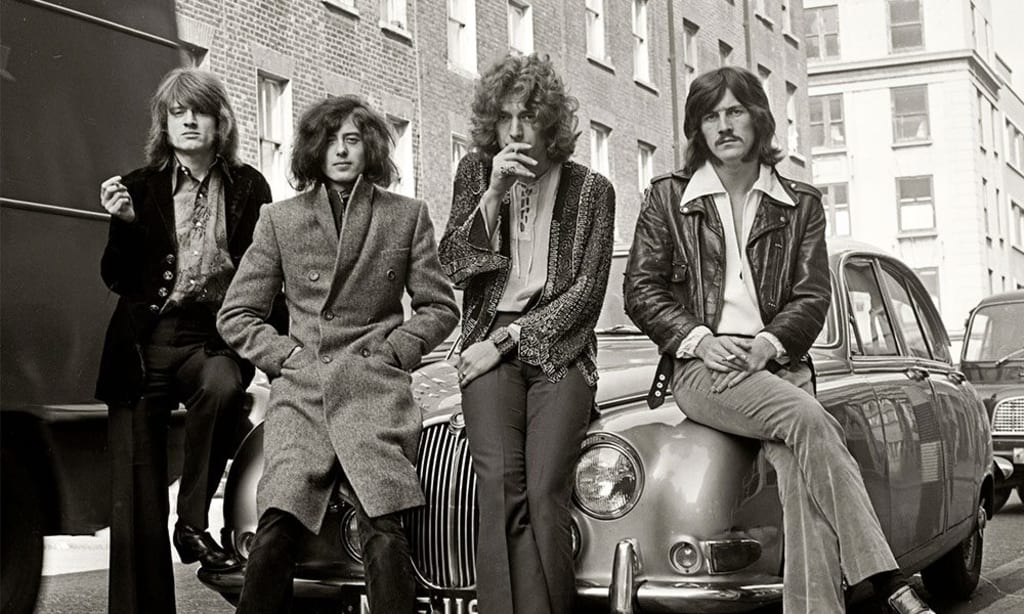 I was born in 2000 unfortunately. The reason I say this is because I could not witness the staggering 60's and 70's musically. I grew up on rock music being played in the house mostly because of my father. He had a huge sound system and countless cassettes and CD's of the greatest bands of all time. Pink floyd, Black sabbath, ACDC, QUEEN, and the list goes on. When I did however start to understand the music rather than just listening and grooving to it, I discovered Led Zeppelin. which is till this day my greatest and most cherished memory.
I wont be going into introductions as anyone interesting in reading this article might not have to be briefed if they are indeed a "zep" fan.
Zeppelin's introduction in my life was around 2014 onwards where internet was a pretty huge thing. Though I was not allowed to use my fathers laptop so I sometimes sneaked and used it. At this point I only knew how to open youtube and nothing more. English is my second language so I usually messed the spellings up and often did not find what I was looking for.
For almost 3 years I listened to the recorded versions of the songs. After researching some more, I came to find out that the Zeppelin experience came from what they made on the stage. And it WAS truly Magic. The concert experience at MSG was unique because Led Zeppelin was at the height of their popularity and they were known for their high-energy performances. The band's setlist included some of their most famous songs, such as "Stairway to Heaven," "Black Dog," and "Whole Lotta Love," as well as some lesser-known tracks. The stage design was also a highlight of the MSG experience. The band had a massive lighting rig and a backdrop that featured a series of different images, ranging from the band's iconic "Zeppelin" logo to abstract designs. Another memorable aspect of the MSG experience was the audience's reaction to the music. Fans were known to sing along and dance to the music, creating an electric atmosphere that added to the overall experience. The headphones with full volume made you feel like you were actually at the MSG witnessing greatness. With Jimmy's godly guitar skills, Robert's sonic voice, Bonham's rhythmic switches and Jones's groove.
Till this day, I find minor details in their music which resonates to most of the music being created nowadays. Especially jimmy page. His influnce on me has been so unique that I've started learning guitar because of Him. One of the reasons why Page is considered a guitar idol to me and many is his ability to create unique and memorable guitar riffs and solos. He often experimented with different tunings and techniques, such as using a violin bow to create ethereal sounds on his guitar. His use of the wah-wah pedal and other effects pedals also helped to shape the sound of Led Zeppelin and influenced generations of guitarists to come. I aspire to recreate his iconic les paul sound and hope for one day to own a gibson EDS-1275. In addition to his playing style, Page is also known for his stage presence and his iconic look. He often wore flamboyant clothing and sported long, curly hair and a beard, which became part of his signature style which I'm trying to immitate with the best of my abilities.
For anyone who never listened to Led zeppelin, I'd recommend to give them a chance and i assure you they will not disappoint you in any kind of way.
Reader insights
Be the first to share your insights about this piece.
Add your insights