A Writing Problem For Vocal Creators
Sometimes It Is Difficult To Produce Your Vocal Creation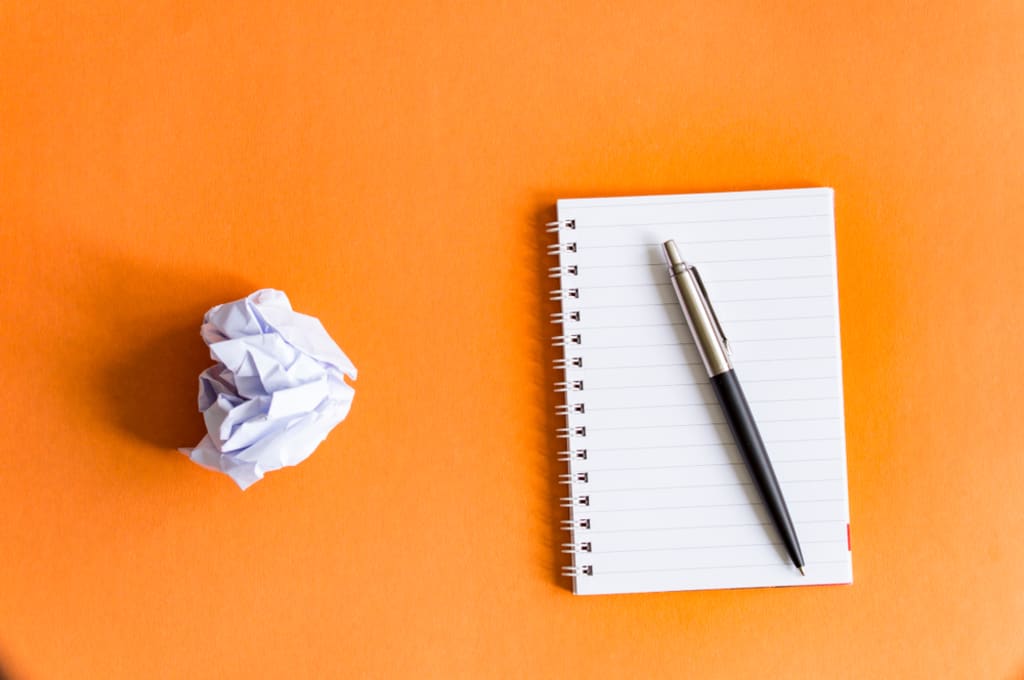 Hmmmmm
A Writing Problem?
In this case, the problem is mine but it does happen quite often. One of the things I like about Vocal is the fact that your work has to be reviewed/moderated before it is published and one of the very basic criteria is that your article must be over six hundred words long (or one hundred words for a poem).
I want to write a story but cannot see how I can write six hundred words on it.
On Seven Days In (my blog) or Medium, this would not be an issue, because on my blog I have complete control, and on Medium you could probably get away with two or three words
How Can You Write Enough Words?
This situation has continually reoccurred for me in the past, and my latest problem has stimulated me to write this story.
The thing is you already have the initial idea, so you have a starting point
I then try to identify information that is related to or relevent to the initial idea and sometimes this starts the words flowing, but not always.
Another option is to use the initial idea as part of a bigger picture, and that then means you have something that you can keep adding to., and before you know where you are you will have passed the required word count and finished a piece that is worth someone's time to read.
Quality Over Quantity
Whatever you write has to be worth reading. Anyone can churn out words, and have seen applications advertised that will generate content for you. I am not sure how these things work, but I would feel like a cheat if I used something like that to generate my content.
I almost feel like I am cheating when I include quoted text, although such things are often required to make sense of what I am writing.
I also find that sometimes I am on a thousand words without realising it and other times I am on two hundred words and I feel I have already written two thousand, the mind plays some very strange tricks when we are writing.
Keep An Open Mind
Just allow ideas to come into your mind and that will stimulate the words to flow from your keyboard or pen or whatever writing tool you are using.
This article is actually about nothing in particular and in itself is an example of how to keep things flowing without necessarily having something concrete to back things up. Situations like this make it difficult to write because I am not actually writing a story or reporting anything, I am just putting forward ideas so that you can create a fiction or report on something.
I have recently taken a few albums and TV series as subjects and have done films in the past. Fiction usually has to be stimulated by a prompt as I am not very good at creating fiction and am usually influenced by the darker side of Roald Dahl, although I successfully used Paul Gallico's "Snow Goose" and the film "Local Hero" for the more upbeat story below.
Some Ideas In Conclusion
I almost always have music playing when I write and that helps me to share my ideas with the reader and casual browser.
It is also good to read lots and talk to people to get your grey cells working to produce your wonderful creation, whether it be a report, a poem or a fiction. It will be yours.
how to
About the author
Mike Singleton writes,blogs,makes music,loves,explores,and helps
Pinterest Here
Discogs Store here
Twitter @mikeydred96
Instagram mikeydred96
A Favorite Creator Call Me Les
Reader insights
Nice work
Very well written. Keep up the good work!
Top insights
Eye opening

Niche topic & fresh perspectives

On-point and relevant

Writing reflected the title & theme
Add your insights