8 Ways To Attract and Retain Customers During a Pandemic
Is your business struggling this year? Here are 8 ways you can attract and retain customers during a pandemic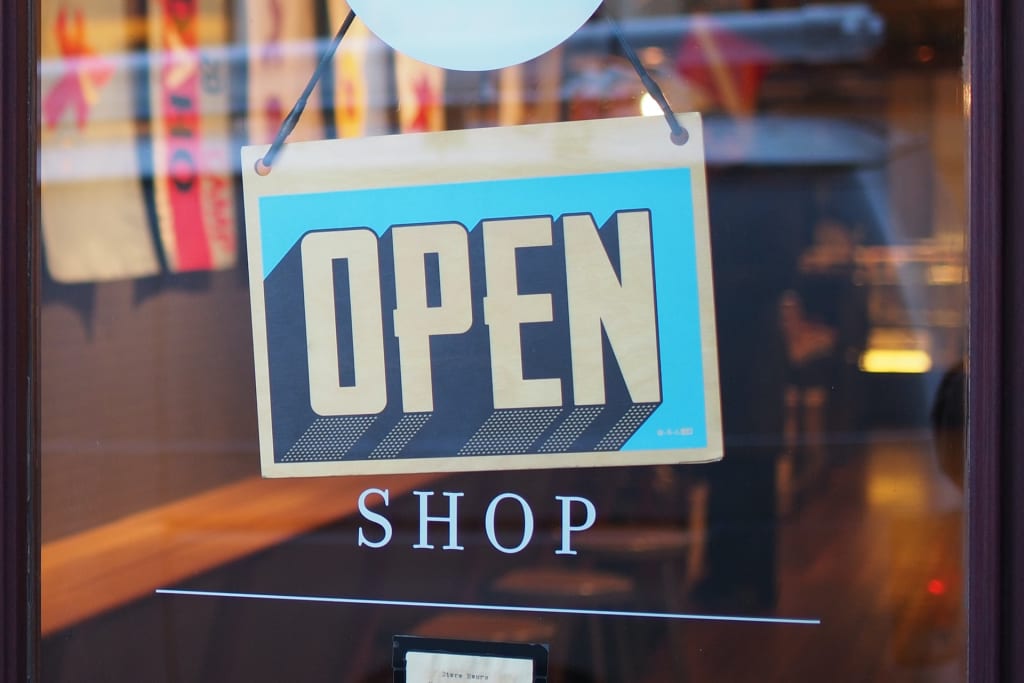 Most business people know that it is more expensive to attract new clients than to keep existing ones, so significant effort should be made to retain your current customer base. However, for your customer list to grow, the cost of attracting new business is something most companies budget for. What happens, though, when everything gets turned upside down? COVID-19 changed the rules for many things, including client relationship management. The following tips may help you to successfully navigate this very unique marketing environment.
1. Select a Champion for Your CRM Software
Client relationship management is essential, and even if you have a huge marketing department, someone should be ultimately responsible for capturing, updating and monitoring customer data. That person should stay up to date on software enhancements and ensure that your company uses the system's available capabilities to the company's best advantage. Whether company leadership or a sales team is responsible for establishing and maintaining client relationships, someone must be accountable for collecting contact information and getting it recorded in whatever sales tracking app your company uses. This information is vital for customer communication, which is now more critical than ever.
2. Communicate Safety Measures and Operational Changes
Existing customers may wonder whether you are open for business and if there have been any changes to your hours of operation. They also want to know what kind of safety measures you have put into place, so they can decide whether they feel comfortable doing business with you during the pandemic. Ensure that your website is updated regularly and that the landing page has up to date information related to business hours and safety protocols, and make sure it is accurate. Don't rely on customers to call and ask these questions. Being proactive with communication is one excellent way to retain their loyalty.
3. Offer Contact-Free Options
Thousands of restaurants have managed to stay afloat by relying on takeout business. To make customers feel safe, many provide contact-free curbside pickup, and those that didn't already subscribe to a restaurant meal delivery service have likely signed up now. However, restaurants and retailers aren't the only ones offering contact-free options. Banks, post offices and many other customer-facing businesses have put protocols into place to keep people appropriately spaced with minimal transactional contact.
Doctors and dentists provide safety procedures so that patients will feel safe in their offices and will keep their preventative and follow-up appointments despite the pandemic. Veterinarians and pet groomers provide curbside drop-off and pickup so that humans don't have to enter the office at all. These are all examples of what you can do to ensure that your customers will stick with you, even during a health crisis. It shows them that you care and are committed to doing what is necessary to protect them.
4. Go Virtual When Possible
Businesses worldwide are using videoconferencing to replace face to face meetings. Medical offices have significantly increased their use of virtual office visits, and telehealth has become a popular addition to healthcare benefits. Any time a customer can transact business with you, without the risks associated with going out in public, is an opportunity to show them you care about their safety. In addition to making your existing clientele feel comfortable, you may also be able to attract new business from others who have not acted quickly enough to implement a safe environment.
5. Provide New and Relevant Products
Car manufacturers probably didn't imagine retooling to become ventilator manufacturers, and textile companies might not have planned to offer a full line of fashionable face coverings, but that's how they responded to the crisis. Providing new products that everyone is suddenly in the market for is another great way to introduce consumers to your products, and as a result, they may take a look at the rest of your merchandise while they're at it.
The pandemic has generated demand in many other areas as well. People are buying things that facilitate working from home, offer a way to boost the immune system or keep them entertained. The personal shopper has become a blessing to many people who haven't wanted to go out themselves because of their age or health conditions, and many pharmacies are offering free mailing of prescriptions. A year ago, no one knew just how vital these things would be today, but offering these services will help you retain existing customers and may entice new customers away from other businesses that don't.
6. Reward Loyalty
With the shortage of some products at the beginning of the pandemic, people were forced to try new brands just because they were available. Now that the supply chain problems seem to have been resolved, you will want to make sure you get that business back. Show your customers that you understand what they are going through. Something as simple as an email that is just to wish for them to be safe and healthy. Then follow up with a loyalty discount or free gift to make sure they feel the love.
7. Incentivize New Customers
The new customer discount is a great way to invite potential business, as are gift-with-purchase promotions and introductory financing terms. Incentivize consumers to give your company or brand a try. Making it easy for them to get a bargain, particularly in these times, will make a great first impression. Above all, make sure that your customer service reps are at the top of their game. A bad customer service experience is a sure way to nip a blooming customer relationship in the bud. Conversely, a satisfying customer service experience may be all it takes for consumers to make the switch to your brand.
8. Show Them What You're Made Of
The pandemic has impacted people in ways they probably never imagined, particularly the elderly and isolated. Giving back to your community during this crisis may get the attention of potential customers who hadn't heard about your company before. Donating time and effort to helping others will likely leave a positive impression on those people. When the dust eventually settles, consumers may remember your kindness and send some new business your way.
This is also an opportunity to share your company's vision, communicate your purpose and solidify your brand. Tell consumers why you are in this business, what brought you to it and what you hope to accomplish. Talk about what your company is doing to make the world a better place, and let customers know about the charity events your employees participate in.
Initially, it may seem complicated, if not impossible, to attract much new business during a pandemic. It may also seem harder than usual to maintain the customers you already have. However, the ways that you can attract and retain customers during this challenging time is really very simple. It all comes down to communicating with people. Keep your existing clients informed, show them that you care about their health and safety, and reward their loyalty. Attract new customers by offering products they never needed before, and be the first they buy them from. Reveal your company mission, values and purpose, and give back to the community. Sales and marketing have always been about communication. The messages are just a bit different these days.
Reader insights
Be the first to share your insights about this piece.
Add your insights