6 Strong Reasons That Drive Mergers and Acquisitions in India
Mergers and Acquisitions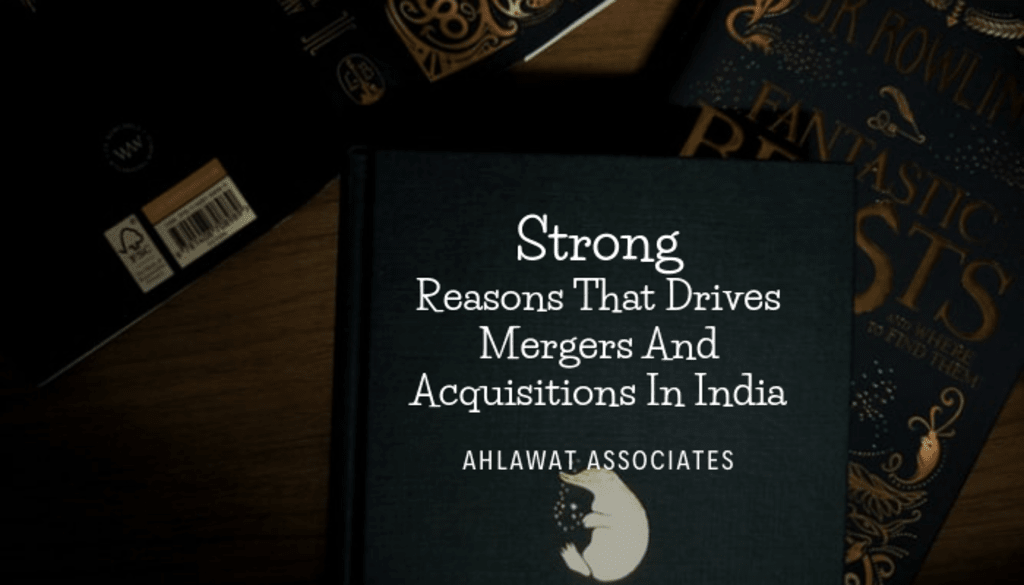 There are specific and strategic reason that drive companies towards mergers and acquisitions in India. However, the most common reason is economic to its core.
One of the most significant economic reason for businesses opting for mergers and acquisitions is that it increases their capabilities. This increased capability comes from the extensive research and development that creates more opportunities and robust manufacturing operations. It creates a range of core competencies that helps the companies to increase even more with such mergers and acquisitions.
Variance in capabilities
However, different companies will have different capabilities and such variance in capabilities combine to leverage the manufacturing operations that are often costly.
Capability is not just a particular department. It is something that may also come from acquiring unique technologies and other platforms that will help the company to grow rather than build these with an additional expense.
Then there are the biopharmaceutical companies that are considered to be the most favored ones for mergers and acquisitions activities. This is simply due to the reason that these companies require an excessive amount of investment that are not only necessary for manufacturing and inventory but primarily for research and development process to beat the competition in the market.
The combination of the difference in capabilities help the companies participating in a merger of acquisition activity to gain a competitive advantage, as well as acquire a larger market share.
Marketing and distribution benefits
Apart from that, companies may also decide to go ahead with a merge in order to gain a better marketing and distribution network. The two companies gain the customer base of each other, already created and double the count automatically. This eventually helps them to expand into different markets with their respective variance in capability where a similar company is already operating with its limited capability.
In short, merger and acquisitions help companies to start afresh but not from the ground zero. They start from the different stages that each participating company has already attained. This save time, effort and of course money providing an ROI that is not imagined.
Diversifying the products or services
Another significant reason for merger and acquisition is that the companies are able to diversify and compliment the current product or service of the two companies. These two firms are then able to:
Combine their products or services
Gain a competitive edge over the others in the similar trades in the marketplace and
Strengthen their services as well as their technology offerings.
However, the mergers and acquisitions law firms caution that companies must be cautious and wary about the fact that combining products and services or distribution networks may prove to be a great way to increase revenue strategically, but all these mergers or acquisitions are subject to the strict scrutiny by the supreme regulatory agencies.
This is done to ensure that there is a smooth operation of the process and at the same time the chances of creation of monopoly is eliminated. This means no company will be able or allowed to control an overwhelming portion of the market share, supply of a service or product in any one particular industry.
The leadership factor
Mergers and acquisitions are all about transferring of leadership from one to the other either in full or in part. However, in order to ensure that the leadership transfer is fruitful and not depriving to any of the parties involved, the Mergers and acquisitions lawyers will be there to look into and draft the clauses.
Ideally, in a private company a situation may arise when there cannot be any particular person identified within the company to succeed and take control of matters. In such situations, the company may need to merge with another or a company may acquire a company struggling for existence.
On a different note, mergers are also helpful for the business owners who get considerable amount of cash to invest in something else rather than their own business, such as retirement.
Cutting down the cost
When two different companies deal with similar products or services, mergers can create a great opportunity to reduce their costs of manufacturing and operation. When these types of companies merge with each other, they will have an opportunity to:
Combine two different locations
Reduce overheads
Integrate and stream-let support functions.
This is the most significant economic strategy for which companies merge with each other. It has everything to do with the economies of scale. That means:
The volume increases
The total cost of production of services or products is lowered
The total profits of the company are eventually maximized.
Mergers helps the companies in surviving though it is not a very easy thing to give up the identity of a company willingly to another company. However, the M&A law firms suggest that in some cases the only option left for a struggling company is to merge with another company. This way the struggling company does not have to give up all its rights but a portion of it to another.
Global financial crisis
One of the most significant reasons that saw most of the companies used the services of top mergers and acquisitions law firms especially within the period of 2008 to 2012 is the global financial crisis. This is the period that saw most of the banks merged with larger banks in order to deleverage their failing balance sheets in order to stay in the business.