5 Ways Ranking Platforms Like DesignRush & The Manifest Benefit Agencies
Ranking on platforms like DesignRush can help you boost brand visibility, manage your online reputation and easily acquire new, prospective clients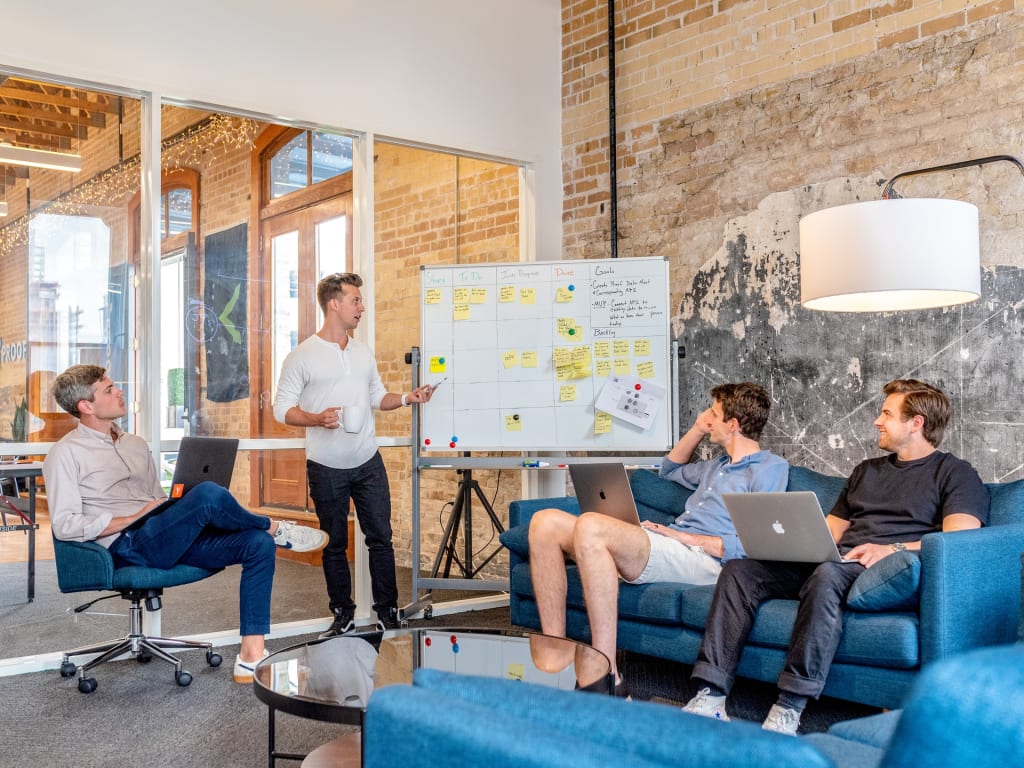 Submitting your agency to a ranking platform can have a beneficial effect on your business growth / Image by Austin Distel on Unsplash
Whether you run a web design agency, creative studio, web development company or a full-service digital agency, ranking platforms like DesignRush, The Manifest, 99Firms, G2 and others can boost your online presence and help you find valuable new clients.
Here are the top five benefits of setting up a profile and ranking among the top agencies:
Benefit #1: Increase Your Brand Visibility
By submitting your agency to one or more of these platforms, you have the opportunity to get in front of millions of their active users.
DesignRush, for example, has thousands of visitors every day, while G2 attracts over 4 million users per month.
Keep in mind that the majority of these users are business owners, managers and decision-makers (part of your target audience) looking to hire an agency or outsource a team just like yours.
Having a complete, detailed profile on these platforms will help you increase your brand visibility by getting exposed to their large audiences.
Benefit #2: Build A Reputation Within Your Industry
Exposure to new, qualified audiences not only helps generate brand awareness, but it also helps build trust.
Many of these platforms provide industry recognition via rankings and their own promotional materials such as press releases and newsletters.
Clutch, along with its sister websites The Manifest and Visual Objects, regularly publishes ranking updates so there's a chance of promoting your agency in different categories.
DesignRush, on the other hand, issues regular press releases with trends, insights and ranking updates by the industry, location and category. This way, your brand can be mentioned in various media outlets and portals, both locally and globally.
Depending on the platform, there are also opportunities of being mentioned within newsletters, email campaigns, webinars or social media events.
All of this PR can help you reach a broader audience and get recognized as one of the leaders in your industry.
Benefit #3: Drive Website Traffic
It's likely that you'll see a boost in website traffic shortly after you set up your profile on one of these ranking platforms.
You can track referral points with your web analytics tool or you can watch qualified leads stack up on your account's dashboard. Either way, you'll be able to decipher the number of website visitors who came from the ranking platforms.
The more detailed profile you build on these platforms, the greater your chance of getting more prospective clients to find your business and visit your website to learn more.
To make it even easier for your prospects to contact you, they can reach out to you directly from the platform. So, make sure that the contact details you provide on your profile are complete and up to date.
Benefit #4: Generate Qualified Leads
As we already mentioned, those who browse ranking platforms are usually business owners and decision-makers looking to find the best services and solutions for their projects.
To increase your chances of attracting these qualified, highly valuable leads, you should set up a detailed company profile on the platforms of your choice.
When setting up your profile, be sure to:
Upload a high-quality logo so your brand is easily recognized
Write a unique company description for each of the platforms (don't just copy and paste the same description everywhere)
Include project details (hourly rate, minimal project size, etc.)
Describe services that you offer and include categories that you cover
Add original photographs, videos or case studies from your portfolio (prepare 5-10 representations of your previous work)
Make sure that contact details are correct and up to date
Start collecting reviews and ratings from your previous clients (you can list your clients as references or ask them to leave a review on the platform by themselves)
To take it a step further and quickly gain even more attention from potential clients, you can explore the advertising, sponsoring and partnering possibilities on platforms like DesignRush, Clutch, G2 and others.
Benefit #5: Get Social Proof
Apart from the quality of your work, social proof is something that could vastly influence your prospects to start a collaboration with you.
The types of social proof that the ranking platforms can provide you with include:
Client reviews (the more quality, detailed reviews you gain, the higher your brand will rank among competitors)
Ranking badges (a distinctive badge that you can place on your website to get immediately recognized as one the top-ranked agencies in your niche)
Star ratings (another effective way to get noticed and expand your brand credibility)
Testimonials on your website (with approval from your clients, you can quote their reviews on your website to build even stronger social proof)
Client reviews are one of the most important elements of building a credible brand.
In fact, 92% of B2B decision-makers are more likely to purchase a product after reading trusted reviews, but only 20% of B2B companies are using reviews as part of their marketing strategy.
Building a pool of positive, authentic reviews could be your opportunity to stand out from the crowd and gain greater visibility.
Conclusion
Submitting your agency to a ranking platform and building a strong company profile can have a beneficial effect on your business growth.
Some of the benefits include: expanding your brand visibility, building strong industry recognition, gaining more website traffic, attracting highly valuable leads and growing credibility with client reviews.
All in all, ranking on these platforms can help you manage your online reputation, easily acquire prospective clients and make your business more profitable.
Reader insights
Be the first to share your insights about this piece.
Add your insights