DesignRush, Clutch, G2 – The Top Agency Rating Directories to Scout a Reliable Service Provider
How to use agency rating platforms to find the right partner for your business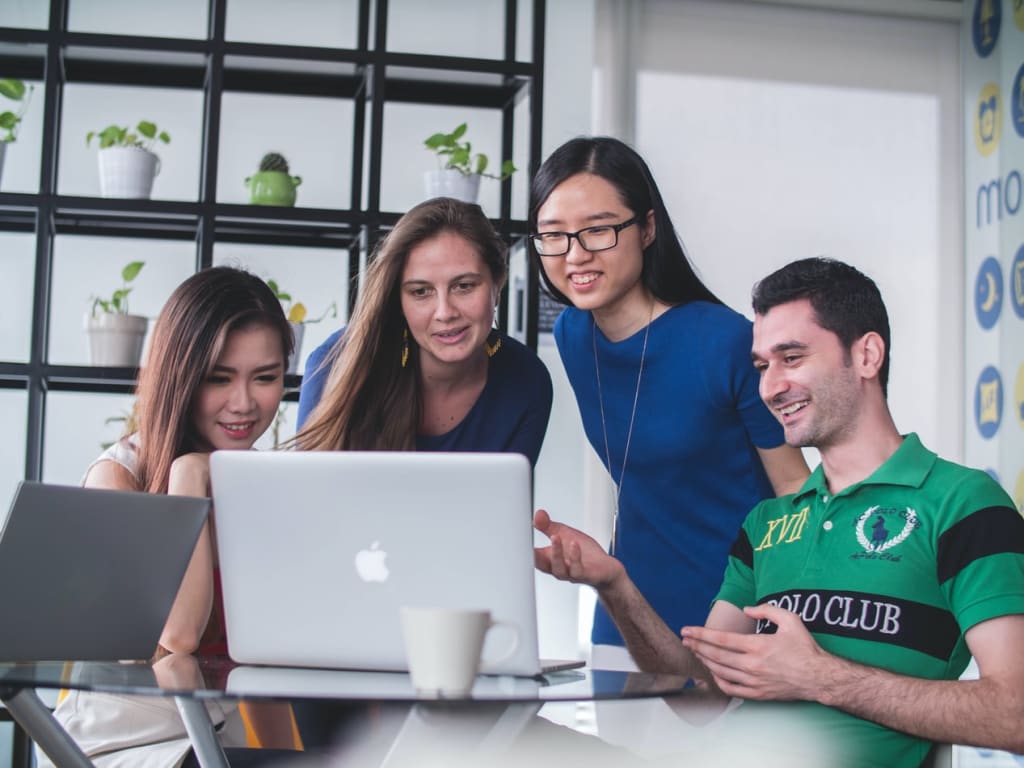 If you are looking for a web design agency, a software development partner, a branding company, or you want to outsource a non-essential service, the best place to start your search is through agency rating directories.
There are hundreds of thousands of agencies from around the world listed on these rating platforms, complete with reviews and other valuable information to help make your decision easier.
You can typically sort listings by industry, category, reviews, ratings and location to narrow your search and quickly find the right fit for your business.
Here are the top three agency directories to look at.
DesignRush Offers a Robust Library of Global Agencies and Valuable Resources
Description
On the DesignRush platform, you can find top-rated local and global web design and web development agencies, branding and graphic design companies, full-service creative agencies, digital marketing firms and other service-based agencies.
There are more than 7,000 agencies from more than 50 countries around the world listed, rated, and ranked in this directory.
DesignRush has an internal team of experts who analyze each company's portfolio, reviews, services, pricing structure and other factors to rank agencies known to provide a strong return on investment for their clients.
Benefits
This directory displays rich agency profiles, including:
Company overview containing the number of employees, minimal budget, average hourly rate and client base
Services they offer
Case studies from their portfolio
Customer ratings and reviews
Contact info and links to their website
You can browse the directory by industry, category, location, expertise, clients, rates, team size and reviews to easily find a reliable partner for your business.
You can also ask for free-of-charge customized assistance from their team of experts to help you hire the right company that will adapt to your brand, understand your goals and effectively work as part of your team.
Resources
DesignRush regularly publishes the latest trends in marketing, design and technology, as well as business growth tips from industry experts.
Plus, they publish listing updates once a month, so you'll always find real-time information about the ranking movements in various industries and locations.
Clutch Has the Largest Directory of Agencies and the Most Detailed Reviews
Description
With more than 200,000 agencies listed in over 500 categories, Clutch offers the largest library of agencies around the globe.
Each agency has a full profile on Clutch, which includes a company description, service focus, key clients, previous projects, contact information and verification details, as well as the number of employees, hourly rate, minimal project size and a verification badge.
Benefits
Very specific and detailed customer reviews are what set this directory apart from others.
Every review includes:
The reviewer's professional background
The challenge they worked on with that particular company
The scope of involvement, team structure and project status
The results and detailed feedback
The time frame and the overall project budget
The ratings on scheduling, quality, cost and willingness to refer
Reviews are typically given in a one-one-one interview with a Clucth analyst to ensure accuracy and attention to detail.
Clutch also ranks agencies and maps them on the Leaders Matrix based on market research. This provides a range of the top-performing companies in a particular industry or location, which can be helpful while searching for the best outsourcing fit.
An overview of the Clutch Leaders Matrix for top-performing mobile app developers
Resources
Clutch publishes annual surveys and reports on SEO, digital marketing, IT services, mobile app development, legal services, accounting, commercial real estate, human resources and other relevant business topics.
They also have a Blog section containing the latest news, trends and advice on marketing, design, technology and business topics.
G2 Offers a Unique Ranking Methodology and a Pool of Service Providers
Description
If you want to outsource marketing, sales, branding, lead generation, legal, recruiting, translation or any other business-related service, you can dive into the pool of agencies on the G2 platform to find the best one for your project.
In addition to the directory of service providers, G2 also has a large library of software solutions and online tools for project management, sales, analytics, customer support, collaboration and productivity, among other categories.
You can find both service providers and software solutions on the G2 platform
Benefits
What differentiates G2 from its competitors is its unique algorithm and specific ranking methodology.
To score software and service providers, G2 uses customer reviews and data aggregated from online sources and social networks to calculate customer satisfaction and market presence rates. This way, they can offer real-time scores for every company in their database.
Agency profiles are also very detailed with validated customer reviews that cover the project scope, likes and dislikes of working with the agency, as well as problems solved and benefits provided for the service user.
Reviews for every agency can be sorted by company size, user role, industry, location and region.
Resources
The G2 Research Hub is a part of the platform dedicated to publishing market research insights, new technology reports and detailed thought-leadership pieces form G2's analysts.
There is also a blog section within the G2 Learning Hub, covering topics on marketing, sales, productivity and business growth, as well as a separate section on the latest news from the tech industry.
Honorable Mentions and Alternatives
In addition to these top three agency rating platforms, there are more online marketplaces that can help you find the perfect match for your projects.
Some of the best alternatives are:
99Firms
UpCity
CrowdReviews
HubSpot Agency Directory
Sortlist
Conclusion
DesignRush, Clutch, G2 and other agency rating directories are the best place to start the search for your next service provider.
Whether you are looking for graphic design, app development, analytics, public relations, video production, market research, eCommerce development or any other service, you can easily find validated, trusted and reliable partners on these platforms.
Reader insights
Be the first to share your insights about this piece.
Add your insights