5 Tips for Starting Your Own Business
Without Paying Others or Using an Accountant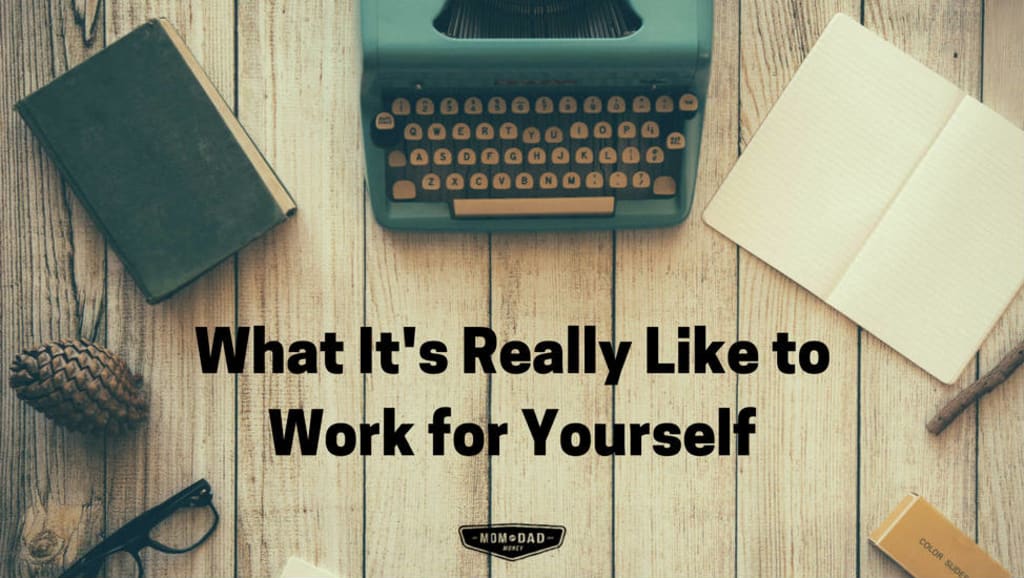 Last year I personally had the bright idea to start my own business (Aime Ta Vie Salon and Spa located in Saskatchewan, Canada). I have definitely experienced some speed bumps along the way since I didn't have the start up costs to hire anyone or even work with an accountant. I did everything myself, although I don't recommend it in some cases like my own without those start up costs you have no choice in the matter.
So here are some tips that I wish I had way back when:
Tip #1: It's never to early to start.
Some people think that when you start you can complete things within a week and bam! you have a business. No. That is not how it works. If you are working under a business name that is not your own (Ex. Ryan Reynolds Massage Therapy), then you need to register your business name with the ISC of Canada. That prevents people from using each others business names or stealing other peoples idea/products and more. It takes a while and it costs you a fee. (*Note please search up the business name you want to ensure nobody else is using it because it costs per name search and you will NOT get a refund. So start early, give it time. I'm not saying you have to announce your business the second you start working on it, but pick a date, start on it, and progress slowly until your at the point where everything is in place to launch. It will make your life so much easier!)
Tip #2: Ensure your clients can pay a variety of ways!
I wouldn't recommend starting out your business only accepting cash. In today's day and age you won't be able to tell your entire clientele area of it. Some older people don't use the internet, some people just won't see your posts, and some won't care about visiting your website. Making payments easier for your clients, will make your clients feel better about regular visits and will definitely return! Nobody wants to feel embarrassed and awkward because they didn't realize you don't accept certain payments. You don't have to set up this elaborate debit machine with some company or anything like that, but even a mobile POS such as the square contactless reader or even purchase one right out from any POS company since they range from $2-500. You can even take your mobile POS to any trade-shows or events you use. They run off of bluetooth from your phone so if the power goes out? No problem! It still works.
Tip #3: Giveaways/Donations
I know some people don't like the idea of giving away any of their products/services for free, but when you are just starting your business its one of the greatest and easiest ways to expand your customer base and let people know that you want their business! Doing giveaways on Facebook or Instagram allows people to tag their friends and drastically increases your followers and page likes! Some may think that's not helpful but it is! The more people see and interact with your posts the more people overall see your business! If your friend likes your post, then her friends see it on their feeds! In your area if you know of anyone doing raffles, fundraisers or anything like that ask them if you could donate a product, gift certificate, etc. People love winning items, and it will make them come see your business. If they like what they see or experienced they will tell their friends! Word of the mouth is the BEST and FASTEST way to get a client base!
Tip #4: DO NOT forget about PST/GST or Income Tax!
This is probably the most important tip. Do not ever forget about filing your monthly PST within your province (some may have HST please search up your province) as well as your GST. You have to pay a certain percentage per service in your province (In Saskatchewan PST is six percent and GST is five percent). You legally as a registered business have to file and pay that, and it is your responsibility! You can easily register online, do it yourself but for those who have an accountant they can also do it for you! Just ask them about it, no question is to stupid. When you have a business you get an extension on income tax, so you have longer to go through everything and file your return! You can file your income tax for a reasonable fee online through different companies such as turbo tax. If your looking to save money I would recommend doing that, otherwise it will probably cost you $3-800 through an accountant.
Tip #5: Keep track of your finances!
I don't care how you do it, but keep track of it! It could be through a business account separate from your personal, it could be on an excel spreadsheet or even written on paper, but it will make your life WAY easier if you keep track of it. Especially come tax season. Keep track of how much money you make every month, how much in expenses, how many certificates or products you gave away, how much you made in PST and GST, etc.
I'm not saying you have to take these tips into consideration, but they are just here to give you some guidance towards your business. Even if you currently own a business or if you are wanting to start a business tips like these will help you. Hopefully.
If you ever need some extra business questions answered feel free to email by business email at [email protected]! Or if you have any questions that you would like answered in a more detailed post that I can put on Vocal!
xoxo