4 Fun Ways to Make Money in College
Having an entrepreneurial mindset has helped me find fun ways to make a few extra bucks to spend without raising my stress levels!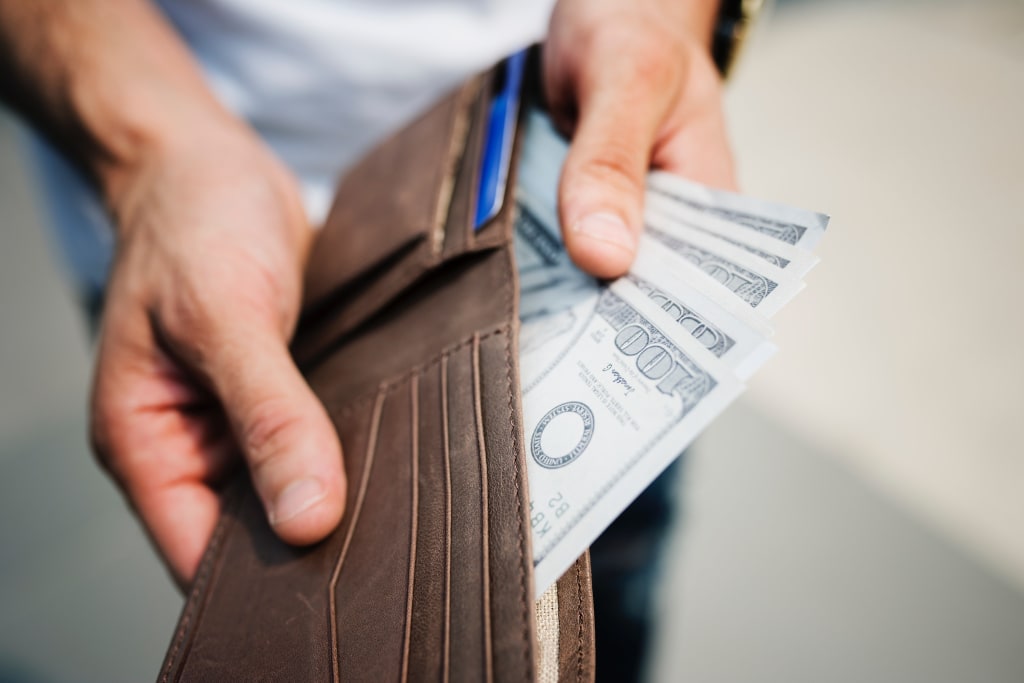 Photo via Pexels
If you are a college student, you know working and going to school full-time can be extremely stressful. In my opinion, the two do not mix. Having an entrepreneurial mindset has helped me find fun ways to make a few extra bucks to spend without raising my stress levels!
1. Start a money-making blog.
You bet I added this one! Some of us love writing stuff (not papers for class in particular). Since high school, I developed a liking for writing poetry, songs (I used to be a "rapper"), and even short stories. Recently, I decided to just start blogging to write about stuff I enjoy and have a knowledge in.
There are many platforms that help aspiring authors spread and make money for their content. My favorite one is Vocal; they pay you per view on your stories.
Other platforms include Upwork, where you can freelance for companies to write blogs on their sites.
There are many platforms to choose from. Make sure to do your research and choose one that is right form.
2. Take pictures.
Many of us have an artistic eye, and even a great camera to add to it! Doing freelance photography work is one of my favorites way to make money. I had success taking pictures of other students that wanted to have nice pictures for Instagram or Tinder (if you know what I mean).
Start out by taking pictures of your friends, and have them tag you on their pictures or promote you on their social media platforms (Snapchat comes in handy on this one).
Take advantage of graduation season. Many people are looking for a good photographer that can take awesome pictures for a great price!
Start out with a low price. I started with doing mini photoshoots for five dollars. Another tip to make this one successful is to go out to events such as school events—and dages (yes, I had to include this one, after all I am a college student). Let people know you'll be there taking pictures and trust me you will be able to make a few extra bucks.
3. DJ parties.
Let's face it, we all go to parties (some of us throw parties, too). And chances are one of you guys probably has a DJ setup and knows how to get down with a set. So, why not make it into a money making opportunity?
One of my closest friends turned his DJing skills into a money-making gig on the weekends! On a weekend he would make anywhere from $100 to $300 dollars from doing something he enjoyed doing. And let's not forget, the other opportunities he had at the end of the night (if you know what I mean).
4. Dog sit/dog walk.
Who wouldn't love to dog sit a good doggo? If you love animals, then this could be a good way for you to make some extra money. Pets make awesome cuddling buddies, so why not dog sit a cute pup on a lazy Sunday and get paid for it?
With the warm weather coming, chances are some of us will take advantage of the weather and go for runs or walks. While at it, why not pick up a dog or two and take them along? Don't forget you will be getting paid for it.
There are many websites such as Rover, where you can sign up as a dog sitter or walker. You can earn anywhere from $15 to $150 per walk, depending on your experience and the amount of dogs you can take with you. Dog sitting can pay you anywhere from $20 to $200 per night, all depending on the amount of animals.
This can apply to other animals such as cats and bunnies. Why not get paid for taking a care of cute four-legged friend for a few hours?
Disclaimer: I was not paid in any way to name any of the websites above.