10 Ways to Create a Positive Work Environment
Help your team be more productive.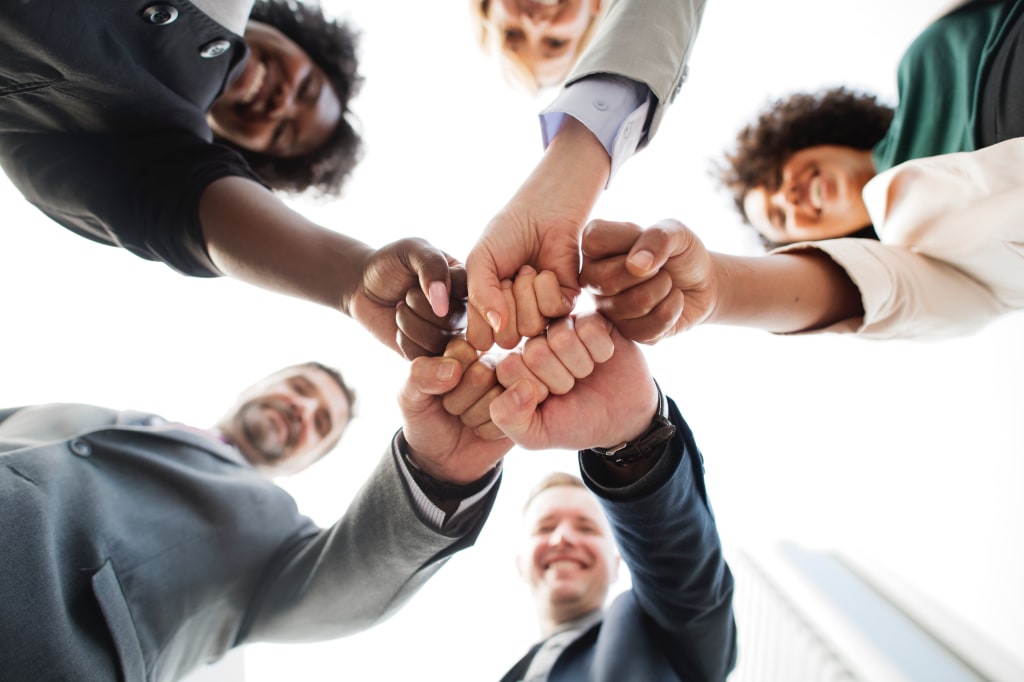 Let's face it-—we spend a lot of time at work. With so many hours invested in our work atmosphere and the people around us that we work with, we could all use a more positive climate to spend our days in. While the attitude we bring to work does much to improve our personal experience, there are things that employees and supervisors alike can do to collaboratively create a climate and culture of respect, personal responsibility, and fun. Here are 10 simple ways to create a more positive work environment:
1. Give positive reinforcement to others.
Who doesn't want to hear that their efforts are appreciated, and that they are doing a good job? Telling the people around you that they are appreciated and valued will inspire them to bring their best each and every day; they will repay you in kind, and you will all work together to create a better work environment.
2. Show gratitude to others.
Expressing your gratitude for simple things is infectious; the more you can model gratitude for simple things in your day and express appreciation for others and their efforts, the more pleasant your work environment will be. Gratitude has a magical way of bringing good to you; look for better working conditions and increased prosperity in your future, as a result of making gratitude expression a regular part of your routine.
3. Promote flexible working conditions.
Giving employees the opportunity to create their own hours and working schedule will allow them to feel less stressed about the workday that they create. As a result, employees come to work happier, and they will be more productive throughout the day, knowing that they have a sense of ownership in what they choose to accomplish.
4. Provide employee incentives and benefits.

Google is a wonderful model for what "over the top" care for its employees looks like. With free food during the day, access to workout classes, and even free massages to help ease your stress, it's no wonder that Google employees are some of the happiest and most productive people in the workforce. While your budget might not allow for such extravagant employee perks, doing what you can to make your employees feel valued and special will make them want to give back to the company in ways that benefit you all.
5. Provide paid time off.

Having a generous paid time off program in place will help prevent burnout and work errors associated with improper work/personal life balance. Giving employees the chance to rest and recharge will allow them to come back refreshed and ready to contribute to the workforce once more.
6. Implement effective systems that boost productivity.
There is nothing quite as frustrating as working with faulty equipment while trying to get things accomplished. Broken copy machines, out of date pacs systems, and other archaic items make productivity sluggish and lower morale. People come and go from work tired, frustrated, and full of negativity that affects their performance. Providing your employees with the right tools to get the job done efficiently and easily will improve everyone's mood, not to mention their performance.
7. Build a culture of trust.
No one likes to be watched while working; setting up a culture of mutual respect and trust in what your employees are doing will inspire them to take greater personal responsibility for their performance. Give them the freedom to make decisions and contribute in ways that make them feel invested in the company, and you will all benefit from the shared power.
8. Lead... and serve...
Know when to step into your leadership role, and know when to serve others, in ways that make them feel safe and supported. Being comfortable with these two roles will make you more approachable and personable, and others will feel a sense of trust in your leadership capabilities. Your employees will respect you for being able to serve them, and they will want to do the same for you and your shared vision.
9. Encourage communication.
Teach your employees to communicate their way through conflicts and work together to solve problems. Model effective communication by being approachable and demonstrating that you will listen to concerns. There will be conflict and misunderstandings that arise; let your employees know that this is a normal part of working together, and that you must move past any unpleasantness to reach solutions.
10. Practice random acts of kindness.
Offering to help someone with their work, running a meeting for a colleague if they have a personal issue arise, or even bringing in snacks or treats for the sake of spreading kindness will do wonders for improving your work environment. These actions are infectious; the more you perform random acts of kindness, the more others will seek to return favors in kind. Just watch your climate bloom with positivity and progressive productivity!
Spending time at work does not have to be drudgery; you spend so much time in this environment that you should seek to make a positive difference in the lives of others you are with. Your life's work can be important and fulfilling in ways that don't pertain to your productivity; seek to improve someone's quality of life, through the creation of a more positive and supportive work environment. See how far you can take this concept, and you may just be the next innovation in company atmosphere and growth.
how to
About the author
Paisley Hansen is a freelance writer and expert in health, fitness, beauty, and fashion. When she isn't writing she can usually be found reading a good book or hitting the gym.
Reader insights
Be the first to share your insights about this piece.
Add your insights