Talking With: John Adkins from Amazon's Prime Video Action Series The Terminal List
Interview with John Adkins, after turning his real-life military background to an acting career and getting caught in the middle of the action with Chris Pratt.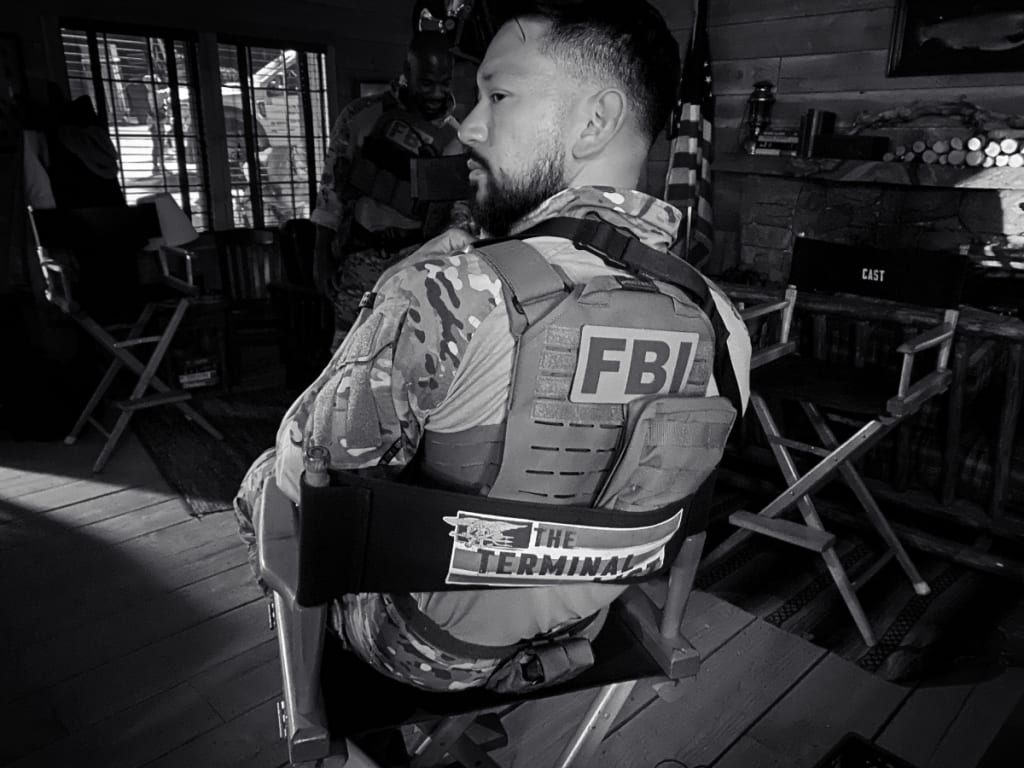 Actor John Adkins on the set of Amazon's Prime Video series 'The Terminal List'
This edition of Talking With focuses on John Adkins, who portrays two separate characters in Amazon's newest Prime Video original series, "The Terminal List"; a frontline QRF Army Ranger Medic in the first episode and then later recurring as Isaac 'Crazy' Kim, a member of the FBI's elite Hostage Rescue Team (HRT).
Based on its titular novel, the show follows Lt. Commander James Reece (Chris Pratt) in the aftermath of a secret Navy SEAL mission gone awry. Returning home, Reece faces accusations of culpability and discovers sinister forces plotting against him as he seeks vengeance for those responsible. Adkins' main character, 'Crazy,' is thrust into the action when the HRT is called on to hunt down Commander Reece in response to him detonating bombs that murder innocent people on the streets of San Francisco.
Although only having performed in commercials prior to being cast in the show, John's past experiences as a medic in the Air Force coupled with his athleticism make him a natural fit for his roles. He is a firm believer that real-world experiences help bring authenticity to characters, and likewise he instinctively found a sense of comradery among fellow veterans on set.
As an Asian American actor with a desire to create characters and tell stories that emotionally move audiences, John looks forward to growing as a performer and to what the future has in store for Hollywood as a whole.
To learn more, we are Talking With John Adkins.
Why did you want to be part of "The Terminal List"?
John Adkins: When I first received the audition, I had no idea what it was, but once I started to go over the breakdown, I see Chris Pratt and Antoine Fuqua as Executive Producers and I thought "what is this?!" So, I do a little research and I learn that it's based on a New York Times best-selling book, written by a Navy SEAL about a Navy SEAL and I'm already sold at this point. Being a veteran myself and with the show being about the military with one of the biggest movie stars in Hollywood and with the director of my favorite movie, Training Day? Sign me up!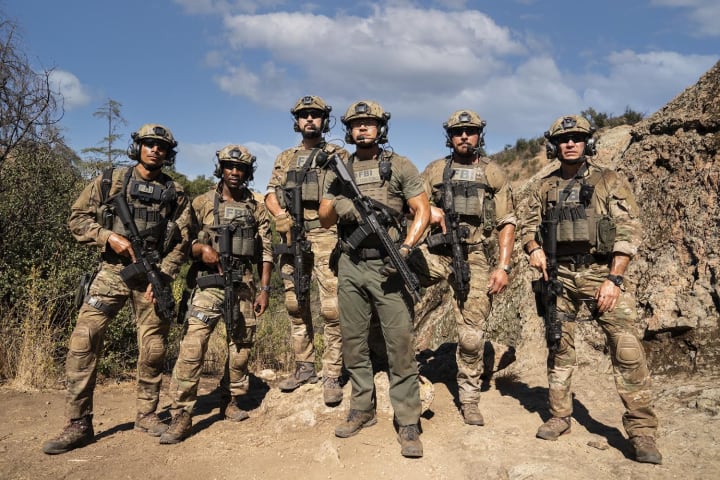 You make a double appearance in the series. How did that come about?
JA: Yeah, so the original audition I got was for a Navy Seal Medic. I didn't get that role, but I assume they liked my audition enough and thought I was a better fit for the role of the QRF (Quick Response Force) Army Ranger Medic. I had a full beard at the time and so the showrunner thought that I should be clean shaven for this role. About six weeks later, I got an email from my agent stating that the producers from the show would like me to audition for a different role, recurring for two more episodes as a special unit FBI agent. They also asked if my beard had grown back so that I wouldn't be as recognizable in this role. I knocked the audition out that same night and my agent called me the very next day telling me that I booked it, again!
Tell us about your main role as Isaac 'Crazy' Kim.
JA: So 'Crazy' is part of an FBI elite task force called HRT (Hostage Rescue Team). HRT is typically called in for high-risk missions involving terrorists, and hostage situations on American soil and is the last line of defense usually. Chris Pratt's character, Naval Commander James Reece, starts setting off bombs that murder people on the street of San Francisco. So, HRT gets the call to help hunt down Commander Reece. It gets intense quick!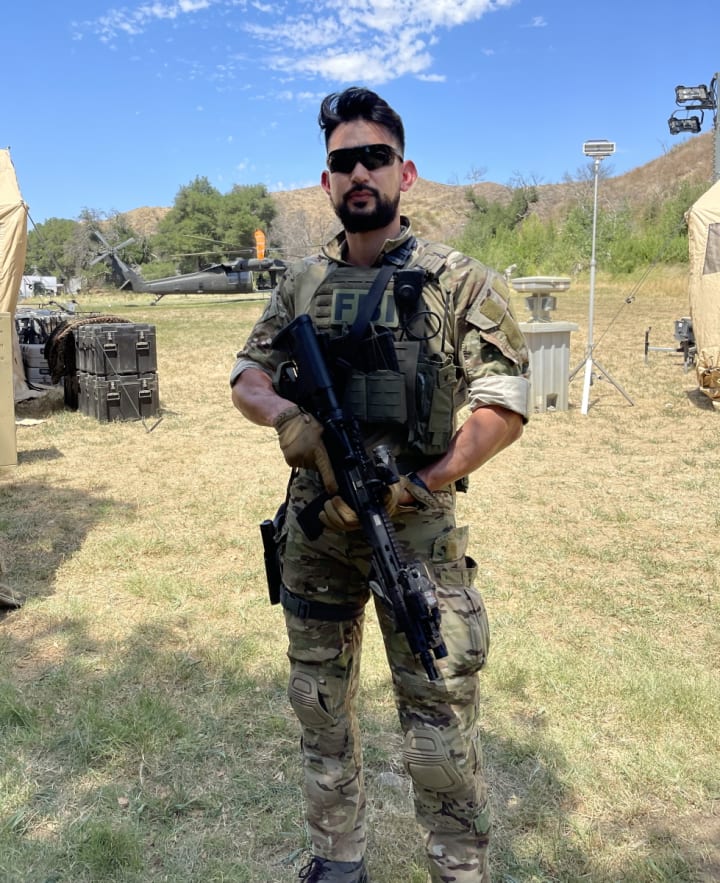 How do you think your military background helped you bring these characters to life?
JA: I was a medic in the Air Force. I believe that I got the original audition as the Navy Seal Medic because of that medical and clinical experience while in the military. I truly believe that real world experiences help to bring more authenticity to characters and perhaps that's what the producers were looking for. For the role of 'Crazy,' I think being an athletic 6'5 person weighing 220 pounds with experience handling an M4 assault rifle contributed to that.
Was there anything else you did specifically to prepare?
JA: Honestly, this was the first role I've ever booked outside of commercial work, so I had no idea what to expect. Thankfully, the other members of HRT that were on set with me were also fellow veterans that have worked on other big projects, so I was able to look to them for support and ask them questions which helped me immensely.
You worked with other veterans on the project. What was that like?
JA: Again, it truly made the experience more enjoyable. There is this like-mindedness and comradery that veterans share, and I felt that while on set with them. They made me feel so comfortable and welcome, like I belonged there with stars like Chris Pratt, Taylor Kitsch and Constance Wu.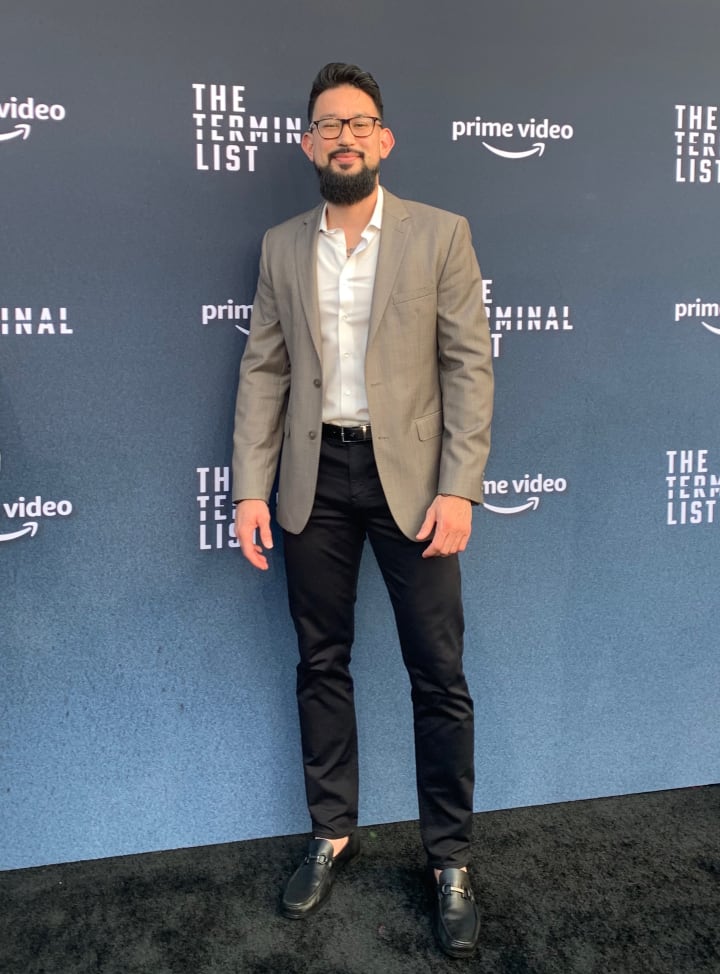 Do you have a favorite moment from working on the show?
JA: I don't think I have a specific favorite moment but just the entire experience itself was truly amazing. I went from zero experience in acting to being a costar on a massive production for Amazon Prime Studios with one of the biggest actors in Hollywood. It felt surreal the entire time, but I feel truly grateful for that experience.
Why do you think fans will enjoy it?
JA: There are some extremely talented actors with some amazing performances with an incredible story about revenge. The book by Jack Carr is incredible and it's just a great recipe for success!
Tell us about your journey from the US Air Force to becoming an actor.
JA: After separating from the military, I continued my education at the University of Southern California, receiving a Master of Business for Veterans. The program was tailored for veterans where it took the leadership skills gained in the military and helped translate those skills into the business, civilian setting. After graduating, I combined my education and medical experience to acquire a position at the Department of Veterans Affairs Hospital in West Los Angeles. It was during this time that I joined a class on filmmaking and happened to step in front of the camera and fell in love with creating characters and storytelling.
What inspires you the most creatively?
JA: A few things inspire me creatively. One thing is having the opportunity to create characters and to tell stories that move others in an emotional way. Growth is another. Growing as a person to become a better actor and growing as an actor to become a better person. And, I'm inspired by those who are not afraid to change the way it's always been done. Things are changing. Hollywood is changing and as an Asian American actor, I want to be a part of that change and impact it in a positive way.
Finally, is there anything else you'd like to share with us?
JA: If you haven't already, please do yourself a favor and go binge "The Terminal List" on Amazon Prime Video. All eight episodes are out now and I promise you won't be disappointed!
Follow on Instagram: @TheJohnAdkins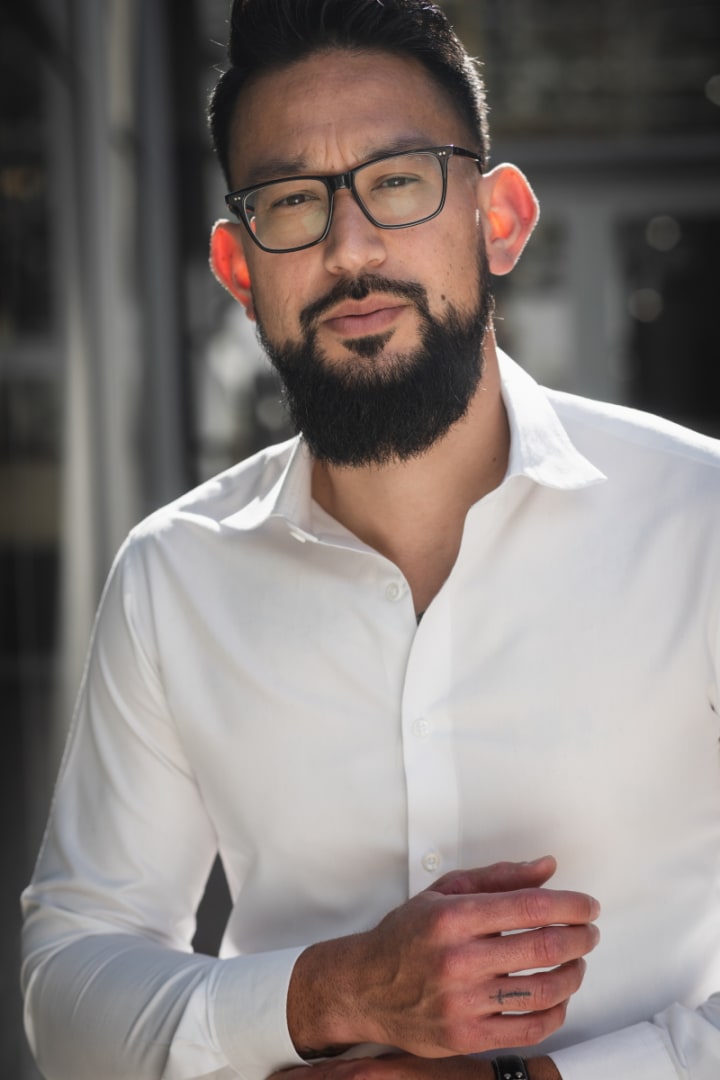 About the Creator
I write about entertainment and the inspiring people who create it. Interviews with actors and filmmakers revealing their latest projects and what influences them creatively.
Reader insights
Be the first to share your insights about this piece.
Add your insights