Talking With: Alison Chace from Apple TV+ series 'Dear Edward'
Interview with actress Alison Chace, talking about her latest newsworthy role on Apple TV+.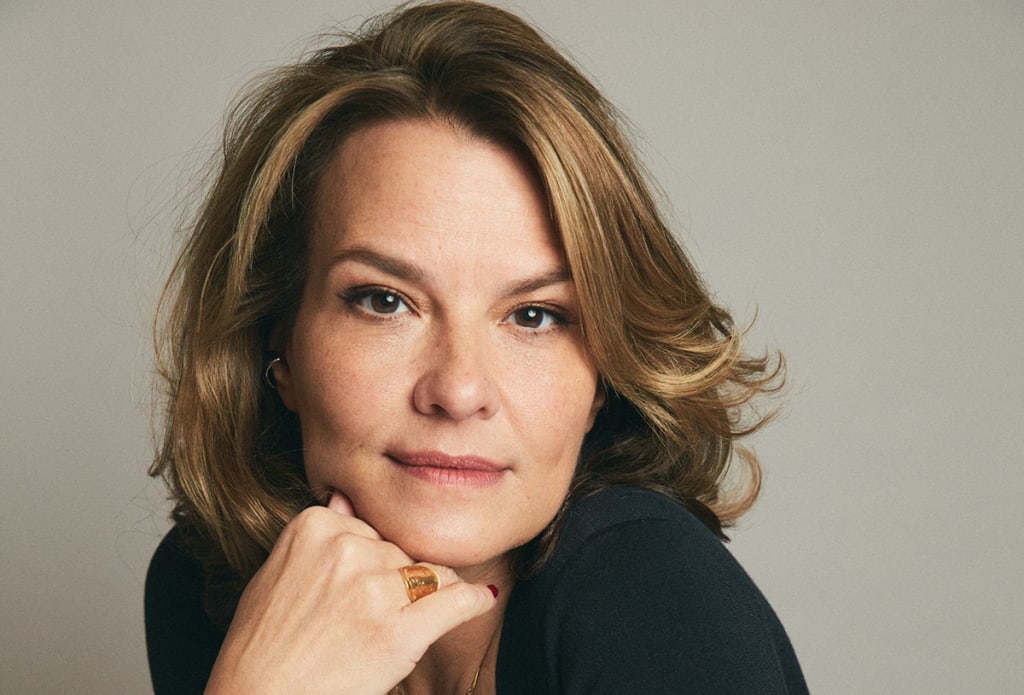 Alison Chace
This edition of Talking With focuses on Alison Chace, who proves a reliable news source on the new drama series, "Dear Edward," from the award-winning creator Jason Katims and based on Ann Napolitano's best-selling novel.
The heart-wrenching series stars Connie Britton, Taylor Schilling, and newcomer Colin O'Brien as a young boy who survives a plane crash that kills every other passenger, including his family. As Edward and others navigate life after the crash, unexpected friendships, feelings, and communities are formed as they try to survive their trauma.
During the sixth episode titled "Truth," Alison delivers depth and current global happenings to those listening as a trusted News Anchor; a character the actress says has "a bit of gravitas."
Alison understood the nature of the role having previously been a co-host of the "Morning, Noon and Night" show on PlumTV. Her previous credits also include guest-starring appearances on HBO's "Succession," and Netflix's "The Unbreakable Kimmy Schmidt," in addition to appearances on NBC's "Law and Order" and HBO's "Original Sin."
To learn more, we are Talking With Alison Chace:
Why did you want to be part of "Dear Edward"?
ALISON CHACE: I was thrilled to be part of "Dear Edward" because the story is both heart-wrenching and uplifting, like a rollercoaster of emotions, and it's a powerful exploration of the human spirit. Plus, the opportunity to play a news anchor was a dream come true for me. I've always been a fan of news anchors like Katie Couric and Diane Sawyer, and it was a privilege to bring my own style to the character, like adding a personal touch of flavor to a delicious dish.
What helped you the most in bringing the News Anchor character to life?
AC: What helped me the most in bringing the News Anchor character to life was my background as a host of a live morning show. I was able to bring my real-life experience as a host to the table and infuse the character with my own unique style and energy, like a chef adding their secret ingredients to a recipe. I have also played this role on Succession, Bull, Seven Seconds, and Kimmy Schmidt, each experience a different flavor that contributed to my growth as an actress.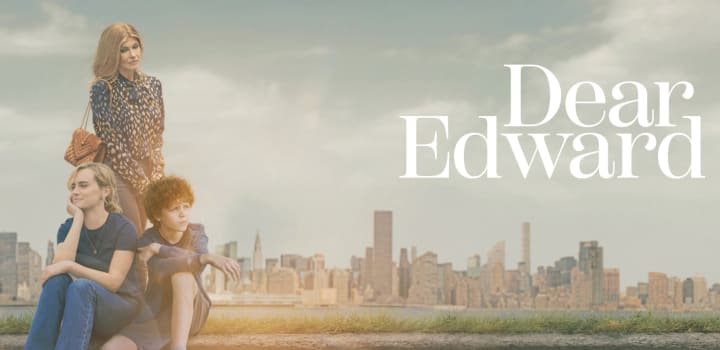 Where do you start when preparing for a role? And does that change depending on the genre or other factors?
AC: When preparing for a role, I start by reading the script and understanding the character's motivations, background, and arc, like a detective solving a mystery. I also research the time period and location of the story, if applicable, like a historian gathering information to paint a picture. This process can change depending on the genre or other factors, but the foundation always remains the same: understanding the character and their place in the story.
Any memorable moments from working on the show?
AC: There were so many memorable moments from working on the show, but one that stands out was the opportunity to work with such a talented ensemble cast. I was in awe of their performances, and I learned so much from watching them work, like a student soaking up knowledge from a great teacher.
Have you read the novel, or do you want to experience the story through the show?
AC: I haven't read the novel, but I'm excited to experience the story through the show. I think it's going to be a powerful and impactful story, a tidal wave of emotions, and I can't wait for audiences to see it.
How was it working with director Jaffar Mahmood?
AC: Working with Jaffar Mahmood was an absolute dream. He was incredibly supportive and collaborative, and his guidance helped me bring the News Anchor character to life, like a mentor holding my hand and guiding me through the process. I'm grateful for the opportunity to work with him.
You recently directed the documentary "Under the Same Sky." Can you tell us about it and why you wanted to make it?
AC: I was incredibly proud to have directed the documentary "Under the Same Sky," which explores the themes of love and overcoming self-doubt by interviewing women from around the world. The film was very well received at film festivals, and I was honored to receive the award for Best Director from my peers at NYWIFT. I am now excited to be working on the sequel, which will focus on interviewing men and examining the same themes from a different perspective, like a new chapter in a book.
You're also a successful entrepreneur; what can you share about that?
AC: I'm also proud to share the recent launch of my new daily affirmation app, Pink Kisses. It's a fun and unique way to receive daily affirmations right to your phone through texts from a simulated sweetheart, whom you can give a personalized name to. Whether you're looking for a little pick-me-up or just want to start your day on a positive note, Pink Kisses delivers one or two messages a day to help you feel inspired and motivated, like a warm hug to start your day. And the best part? It's now available in the Apple Store, so anyone can easily download and start using it right away.
How did you balance your acting career with motherhood?
AC: As a full-time stay-at-home mom, I made the choice to focus on my children during their upbringing. I only took on commercial and voice-over work when they were in school. However, the demanding schedule of TV and film production, including long hours, night shoots, and memorizing lines, didn't align with my desire to be a fully present mother.
After 20 years and with my children in college, I started accepting TV and film auditions at the age of 48 and have since embraced my career fully. Balancing a successful acting career with motherhood can be a delicate balance, often requiring a full-time team of nannies, a supportive house husband, or a spouse who is willing to take on the stay-at-home parent role.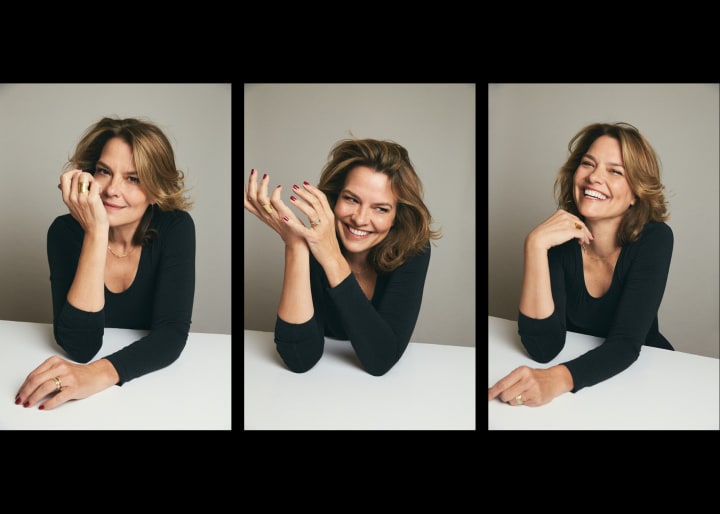 How do you view your career as an actress, director, and entrepreneur?
AC: I see my career as a canvas that I am constantly painting and adding new colors to. My experiences, skills, and successes are the brush strokes that bring the canvas to life. Each new role, project, or venture is an opportunity to add another layer of depth and meaning to my craft. It's a journey to fulfill my passions and I feel like a ship setting sail on a vast ocean of opportunities. Every step I take is a new adventure, and I am ready to face any challenge that comes my way.
What is the life lesson you've learned through your journey in the entertainment industry?
AC: The life lesson I've learned is that it's never too late to pursue your passions. I started my acting career at the age of 48, after my kids had gone off to college, and I am now thriving in the industry. This just goes to show that it's never too late to follow your dreams and make them a reality. I want to encourage anyone who is considering pursuing their passions to go for it. Life is short, and it's never too late to chase your dreams and make them a reality.
And for those who are inspired by my journey and the message of female empowerment, I would like to invite you to check out Pink Wisdom, the platform I founded to support and uplift women from all walks of life. Through Pink Wisdom, I aim to provide a space for women to connect, grow, and be inspired as they navigate their own unique journeys towards success and fulfillment.
Follow Alison Chace at AlisonChace.com
Follow on Instagram: @alisonchace and @PinkWisdomDotCom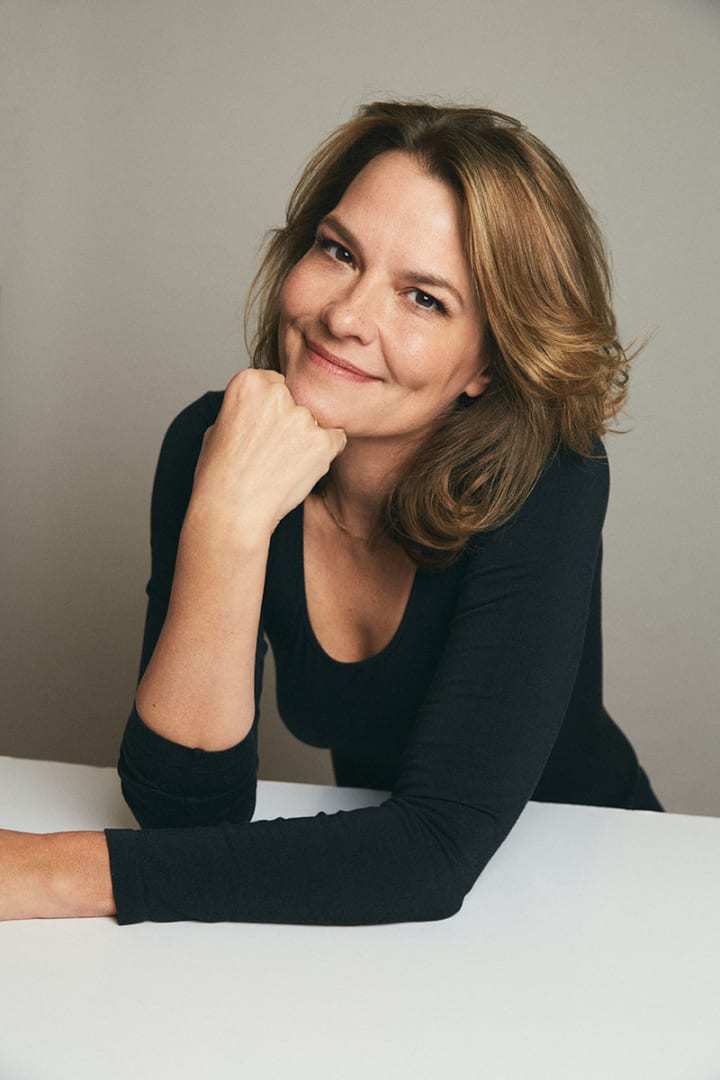 About the Creator
I write about entertainment and the inspiring people who create it. Interviews with actors and filmmakers revealing their latest projects and what influences them creatively.
Reader insights
Be the first to share your insights about this piece.
Add your insights