Not Dropping the Mic Any Time Soon:
How Rapper Ogee1523 Continues to Make His Mark in Music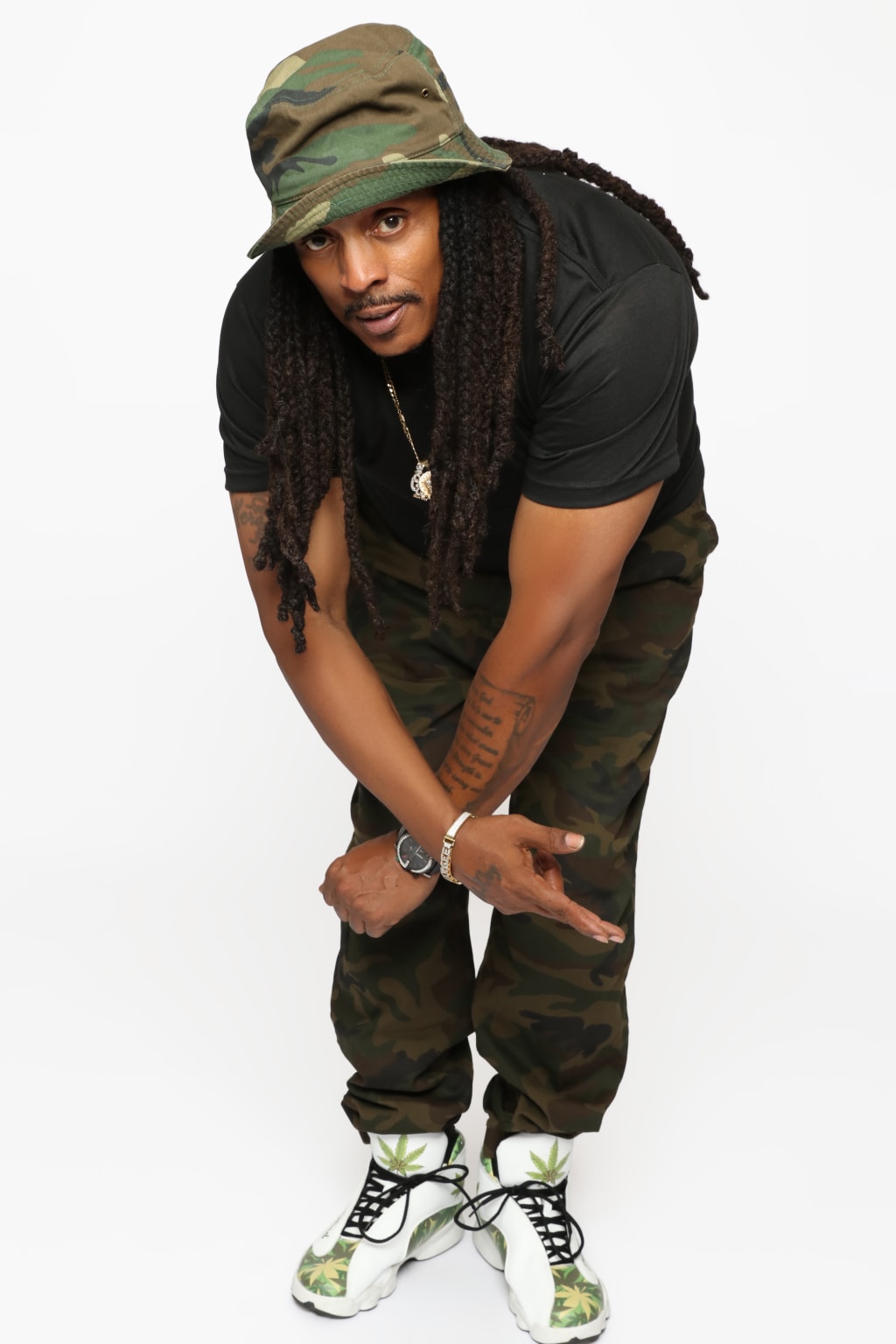 Photography by TWPhotography
Hailing from the Morrisania projects, one of the notorious areas in the Bronx boroughs, is graffiti artist, breakdancer, beat-boxer, DJ, and most of all, Rapper, Ogee1523. Formerly a part of the Hip-Hip group Talented Rascals and Funky Fresh Duo, Ogee1523 has never been shy when it came to picking up the mic. One thing was for sure, no matter what happened in his life, he knew he never wanted to put it down.
In an interview with the music artist, we get a little background on how Ogee1523 feels about his music and why he has no plans to put the mic down any time soon.
First of all, HAPPY BIRTHDAY to you! I am honored you took the time out of your special day to sit and chat with me. So, let's start at the beginning. When did you decide to start rapping?
I started rapping way back then when I was young (so young I cannot quite remember how old I was). I knew I loved it and was doing it before joining the groups I was in. That is actually what forged our friendship.
Overall, I rapped for years, but having a child at 16 changes things. I just couldn't go through full force because of my responsibilities. I had to work, but I'd never really stopped. Fastforward, my sons rapped (and still do, so I would be in the studio with them all the time. I would hop on and do a verse or two, but nothing like what I do now. I just decided to come back full-time for myself. When I was working for the New York Housing Authority, I was too busy to be in the studio or be at venues and events performing. After I retired, I knew there would be nothing to hold me back.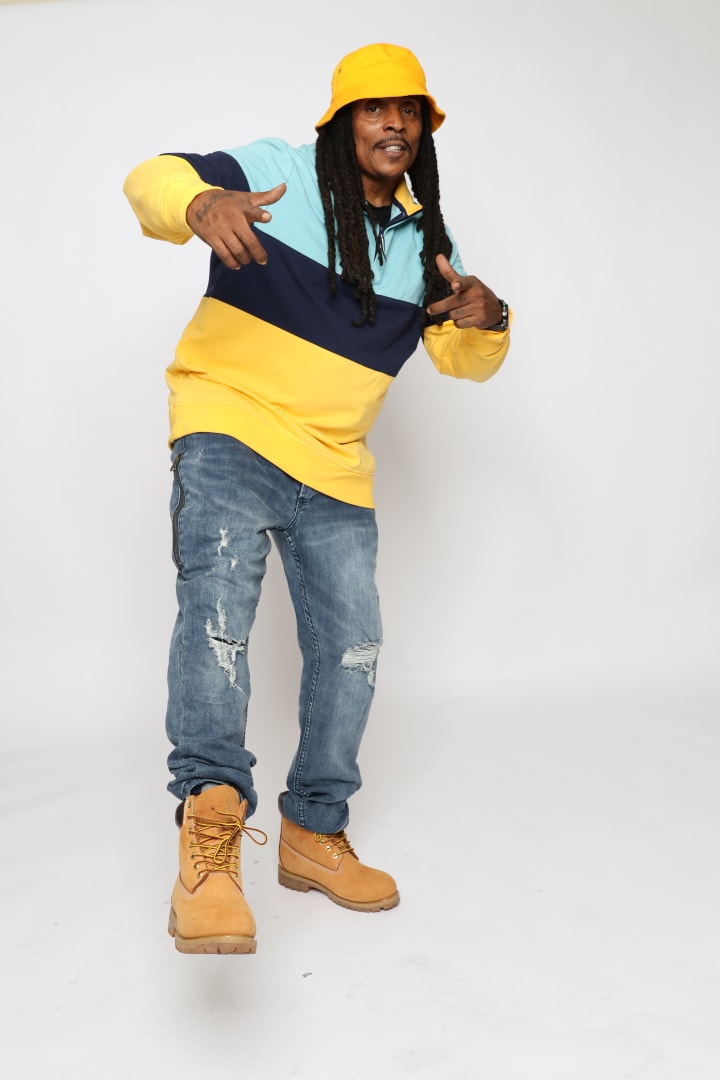 Did you feel "I'm too old to do this" moments? Or is this is something you are passionate about, so you just jump in and do it?
I never felt or feel I was too old. It is just what I love to do. I have always loved to do. It's like, this is what I'm meant to do. You know people do stuff for money, and I don't feel that way about music. I do it because I love it. If I get paid, I get paid. If not, it is not my time. Overall, I do it for the love of it. Know what I mean. Eventually, I'm going to get paid, but for now, it is all about doing what I want to do and how I want to do it. I've been around hip hop from the beginning. When people ask me about hip-hop, I tell them I am hip-hop.
So, what would you say to anyone who's aspiring to go into the music industry?
I tell them not to give up. If you got a song, push it. My whole thing is just don't give up. Don't listen to the hate. Don't listen to the criticism. Just do what you got to do because I'm proof of not giving up. I used to hear it all the time, but people don't even say it anymore. The feedback I gave them when they asked me if I'm too old to be doing that is to show them what I am capable of and what I am accomplishing. Showing them has always spoken more than words. When it is your time, it is your time, no matter how old or young you are. I have been around long enough to know that.
You have an EP out called Never2Old. You said you have that "vibe to" music, so what do you take away to be when people listen to your EP?
Well, it's feel-good music. It is fun music. It's nothing like gangbanging music or none of that. It's just bringing fun back the music. Nowadays, people make music, but they've taken the fun out of it. It is all too serious or about material things. I'm just going to have fun and make good music, and that is what I want them to take away from it. Just relax and have fun.
If you can work with any artists, who would it be?
I want to work with Smoothed B from the legendary rap group, Nice-N-Smooth. I would like to work with him. And of course, I would like to do a record with Drake, plus you know Drake is up on top of it all. If I can get in the door, someone with anybody from the top, I'm more than blessed. I like Drake's music, and I was always a fan of Nice-N- Smooth. So Smooth B. I knew him personally from the Bronx before he moved to LA. So, I'd like to do a song with him.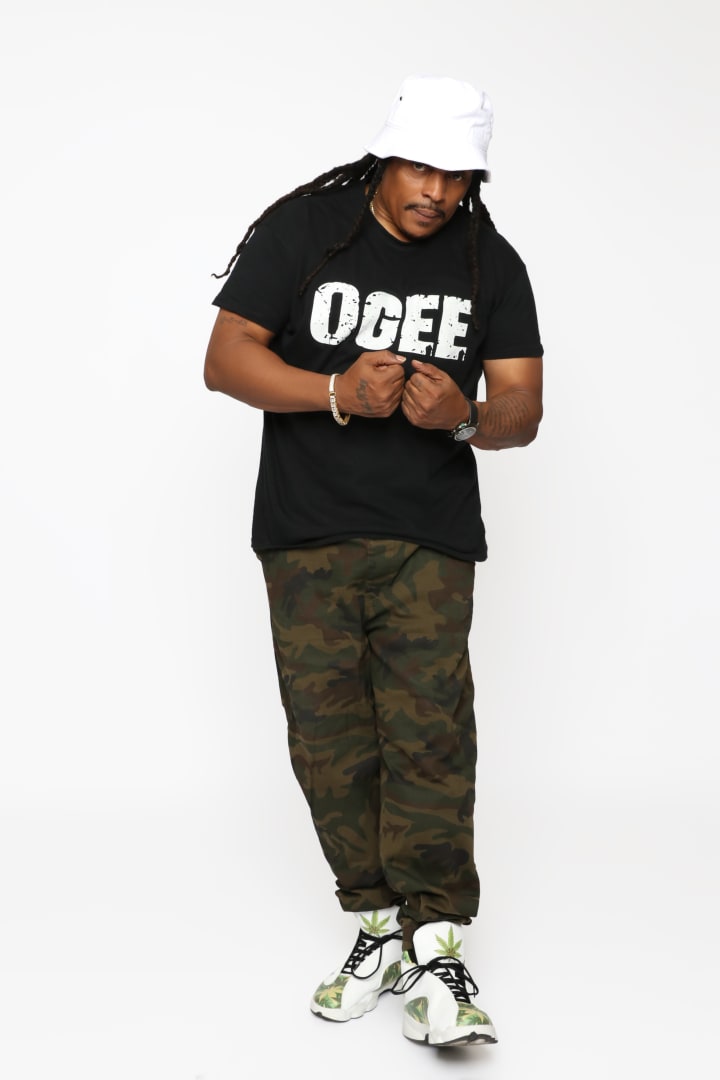 You have to speak into existence what you want, and I hope you can have the features you want in time. How can people connect with you to stay in the know about what is coming up?
Everyone can follow me on Instagram and Twitter @ogee1523. You can also stay updated with music, videos, and events on my website: www.therealogee1523.com.
Reader insights
Be the first to share your insights about this piece.
Add your insights