Meet Latyra Gray
How one woman navigates the event industry and non profit space.
Photo credit: Jonathan C Ellerbee
A survey conducted by Meeting Professional International and Event MB during the early months of the pandemic found the following:
* 96% of event organizers experienced cancellations due to the COVID-19 pandemic
* 51% of event planners and 73% of suppliers expected the pandemic to have a negative economic impact on their businesses in the next 12 months
* 21% of event professionals expected the COVID-19 pandemic to have a negative financial impact on their businesses in the next 24 months
* 40% of event professionals were concerned about their job security due to the pandemic
While the event industry took a huge hit in recent years some industry professionals have found ways to pivot and thrive even in unprecedented times. One of those professionals is Latyra Gray. We had the opportunity to interview Latyra recently on how she navigates both the event industry and non profit space.
Latyra Gray was born and raised in Maryland. She graduated from Chesapeake High school and attended AACC. Latyra started the non profit HEAR to bring awareness to buried issues in the community as a way to promote change & unity. In 2021 she joined two other brilliant women and created "Queen Vision" which is soon to be broadcasted on GEI Network. Latyra is also the founder and CEO of Iconic Creations, an event planning company. Her hobbies include painting, community work, nature walks, and museum trips. In her free time she enjoys embarking on adventures with her two sons.
•What does being a business owner mean to you?
Latyra: Being a business owner means financial freedom to me and a creative space to grow my empire the way I desire.
•What is the inspiration behind starting your business?
Latyra: I started doing events for family and friends. I got so much joy from seeing the expression on their faces when they saw the final product. I wanted to continue doing it more often.
•How do you feel the pandemic has affected the event planning industry?
Latyra: The pandemic was an opportunity to be more creative with setups and venues. It added a few complications with restrictions of guest count, supply delivery and a handful of other issues. It also added some good precautions such as more cleanliness and space at events.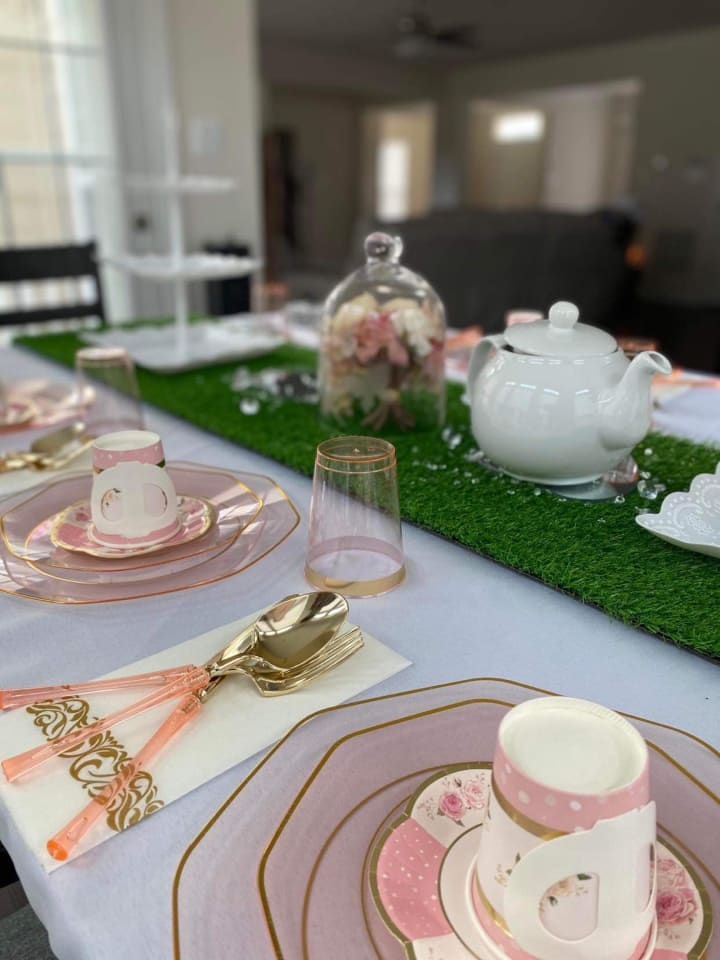 •What is your favorite type of event to plan?
Latyra: Oh my, this is a hard one because I love all of them but I would have to say weddings. It's a bunch of crying and beautiful moments.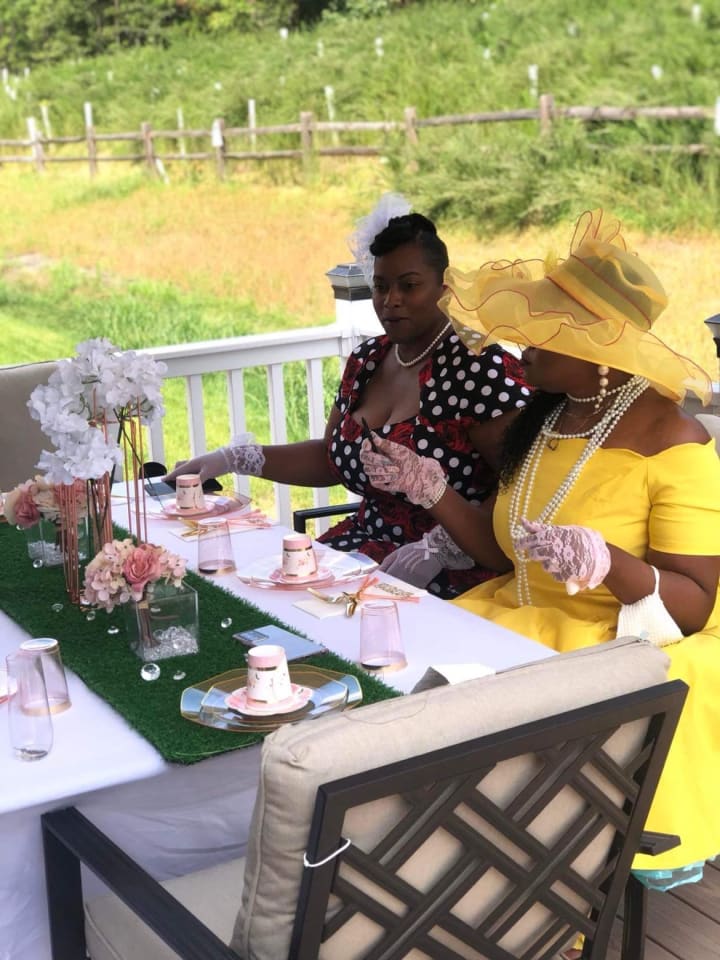 •Tell us about your nonprofit.
Latyra: The goal is to provide support, healing and information for everyone. We want to create a safe space where our people will be able to comfortably express themselves. Also just to be heard without judgement. In this space we will provide a loving environment. We will have the following support team available; Counselors to help with mental health awareness, historians to provide the youth with information about African American historical facts. We'll also have motivational speakers for our community events to give people hope and a message. Teachers to help spread the true awareness about our history, economic development, agriculture and true black history. Outreach team to go out in the communities and also speak with people on the support line.
•What is something you wish you knew before going into business for yourself?
Latyra: I wish I knew to focus on building a team dynamic to succeed and community trading. Knowing these things would have made a big difference in the the start of my business.
•How can our readers connect with you?
Latyra: Readers can find me on Instagram and Facebook
@QueenV1s1on streaming on Roku TV GeiNetwork
Creators
About the author
Sharing stories of those in the beauty, fashion, food and entrepreneurship space.
@lamorelifestylepr
Reader insights
Be the first to share your insights about this piece.
Add your insights