Interview With a Lifetime Star: Noah Fearnley
With Fear the Cheer 2021 in the rearview mirror, let's have a little virtual chat with The Wrong Cheer Captain's Noah Fearnley!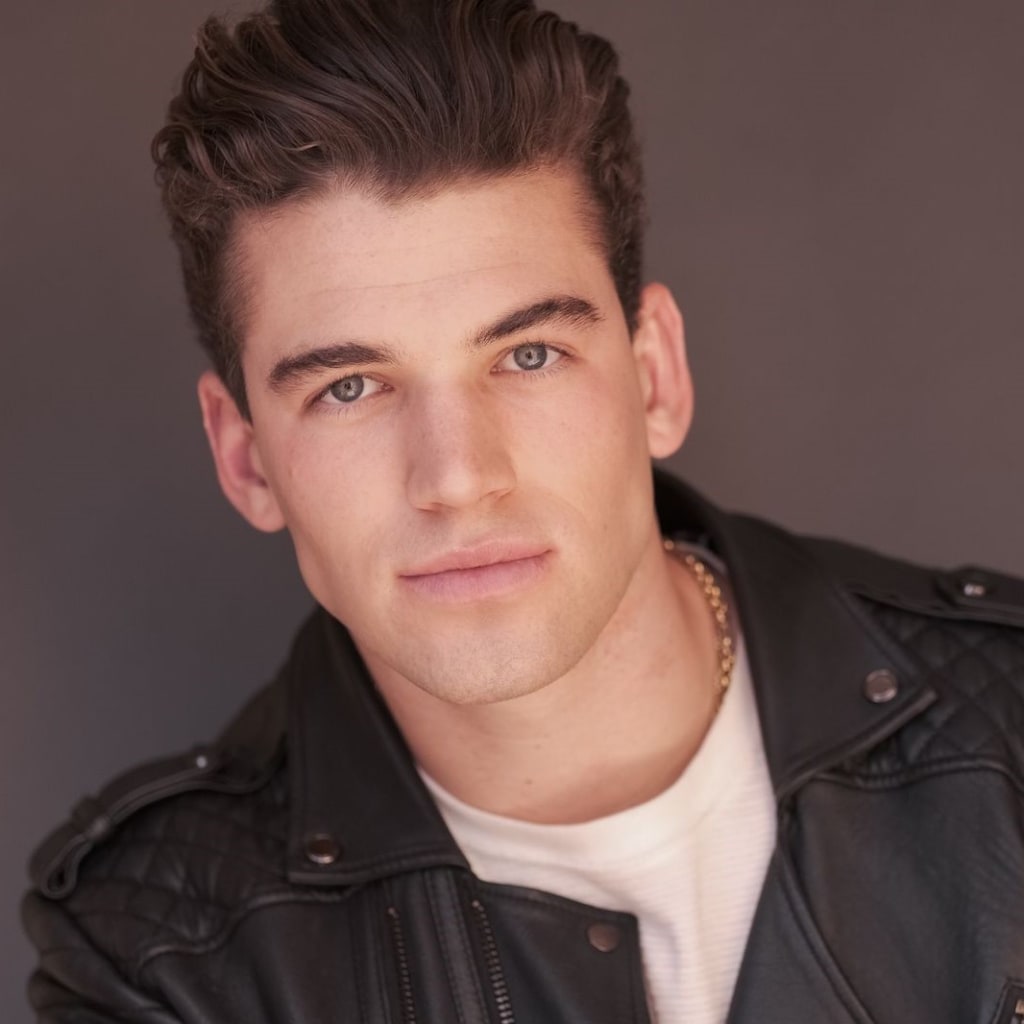 Trevor Wells: Hello Noah! So glad you could take the time to speak with me. I enjoyed The Wrong Cheer Captain and was hoping to pick your brain a little. Let's go back to the beginning: from my research, I see that prior to your move into the entertainment industry, you were into athletics. What was that like and what inspired you to go into acting/modeling?
Noah Fearnley: Yes, I ended up playing college football near Boston and had an injury that put me out for a long time. I had a good amount of time to reflect about my future path and ended up starting my modeling career while coming back from my injury. I transferred colleges down south and continued modeling in Miami. I wanted to express myself more in my art and decided to take acting classes for fun. The enjoyment I got from creating different characters and giving them my own outlook and perspective to how they would be perceived by the audience was where I decided I needed to continue with acting. I have been focusing nonstop ever since. It has been around 2.5 years now.
Trevor Wells: Awesome! Sorry to hear about your injury, but I'm glad it lead to you discovering a new passion to pursue. Of all three of the career avenues you've been down, which would you call the most fulfilling/interesting/just your general favorite (if you can even make that choice)?
Noah Fearnley: I would definitely say the most fulfilling career path I have been down is being able to create characters for different roles in my acting. I have found a way to bring my very outgoing personality to life and make it a career. I genuinely enjoy the art of acting and filmmaking and hope to someday direct my own films later down the line.
Trevor Wells: I'll be sure to keep an eye out for those when you get there. As of now, what would you say has been your favorite/most inspiring career moment?
Noah Fearnley: My favorite career moment would have to be when I was able to tell my mom she would be able to watch my work on the screen from home. My mother is my rock, I do everything for her. I have so much drive to excel in my art in this industry so I can bring it all back to take care of her. My mom is such a strong woman that has always pushed through, no matter the hardship. Which is why I continue everyday to make her proud.
Trevor Wells: That's beautiful. I'm more than certain your mother was proud watching you do your thing onscreen. One last thing in terms of career overview: IMDB also tells me you majored in Business back in college. What became of that? How has it influenced your current career path?
Noah Fearnley: Business was my first love. I have started over 3 different companies that have started in the direction to take off, but all failed! I developed a strong mindset that it's okay to fail over and over again, but it's about how you pick yourself up and continue that is what pushes you in life. I will definitely jump back into the business world later in life.
Trevor Wells: Interesting! I'm sure you'll return with some fresh new ideas to implement. Until then, though, let's get to the heart of this interview: The Wrong Cheer Captain. How did you getting cast as adorkable boyfriend Shane come to be?
Noah Fearnley: When I first read the character description of Shane, I loved it. He was an 18-year-old charming and clever athlete. I jumped straight into creating the character first because I knew exactly how I wanted to portray him. I was able to relate him a lot to my own life, which helped me create a good backstory to bring to the character.
Trevor Wells: Neat! What was playing Noah and the whole filmmaking process like?
Noah Fearnley: We had such a good time filming the movie. The whole cast and crew got along very well and we have stayed very much connected since filming. I loved the connection Shane and Kate were able to develop throughout the movie. Alexis Samone brought Kate very much to life with a great backstory and we worked very well together. The connection between the two characters was definitely strong. Same with Claire Tablizo, she was excellent with Emma's character. Everyone was very passionate about their work and I can't wait to watch the cast members develop their careers in the future.
Trevor Wells: I definitely agree with you about Shane and Kate. Their bond was the heart of the movie for me and you and Samone work well together. I saw that with The Wrong Cheer Captain, you were making your film debut under prominent Lifetime director David DeCoteau and his crew--as well as quite a few familiar Lifetime names (Vivica A. Fox, Jackée Harry, etc.) What was that like?
Noah Fearnley: David was great to work with. He was very efficient with having everything in check and was able to bring great notes to the characters in between takes. Vivica Fox had a great performance in the movie. Being Kate's mother, who was not a fan of Shane, meant we did not cross paths much while filming. But I hope to cross paths with her in the future.
Trevor Wells: I hope so too--preferably when Vivica is playing a character who isn't unbelievably nasty. As you might've seen in my review, I'm not a Carol Taylor fan, haha. I found it interesting that you actually share a few things in common with two of your Wrong Cheer Captain co-stars: Sofia Masson and Marc Herrmann. Sofia was also making her film debut with this movie and I couldn't help but find it ironic how both you and Marc are actors/models and were playing wrongfully accused characters.
Noah Fearnley: Sofia was great to work with. She definitely gave Anna an edge in the movie and her performance was excellent. One of my favorite scenes was the final scene with Sofia staring into the camera at the end. I loved it. I did not cross paths much with Marc with filming, but he had a great performance as well.
Trevor Wells: Agreed on all counts, especially about Sofia giving Anna Barton an edge. Looking towards the future, you got any projects in the works you can talk to me about?
Noah Fearnley: I have some projects that I'm excited about that will be coming out in 2022. In the meantime, there are some great roles that I am still in the casting process for at the moment.
Trevor Wells: Excellent! Hope those casting processes go smoothly and that you've got some good films coming out next year. Do you have any advice for others looking to break into the entertainment world?
Noah Fearnley: Always believe in yourself and never give up! Even when everyone is telling you that you don't have what it takes, all you need is one person to believe in you.
Trevor Wells: Totally agreed. Thanks again for taking the time to talk to me, and here's to your continued success and advancement in wherever your career takes you!
Actors
About the author
Aspiring writer and film blogger: Lifetime, Hallmark, indie, and anything else that strikes my interest. He/him.
Twitter: @TrevorWells98
Instagram: @trevorwells_16
Email: [email protected]
Reader insights
Outstanding
Excellent work. Looking forward to reading more!
Add your insights