An interview with a Radio Presenter.
How to make it as a DJ.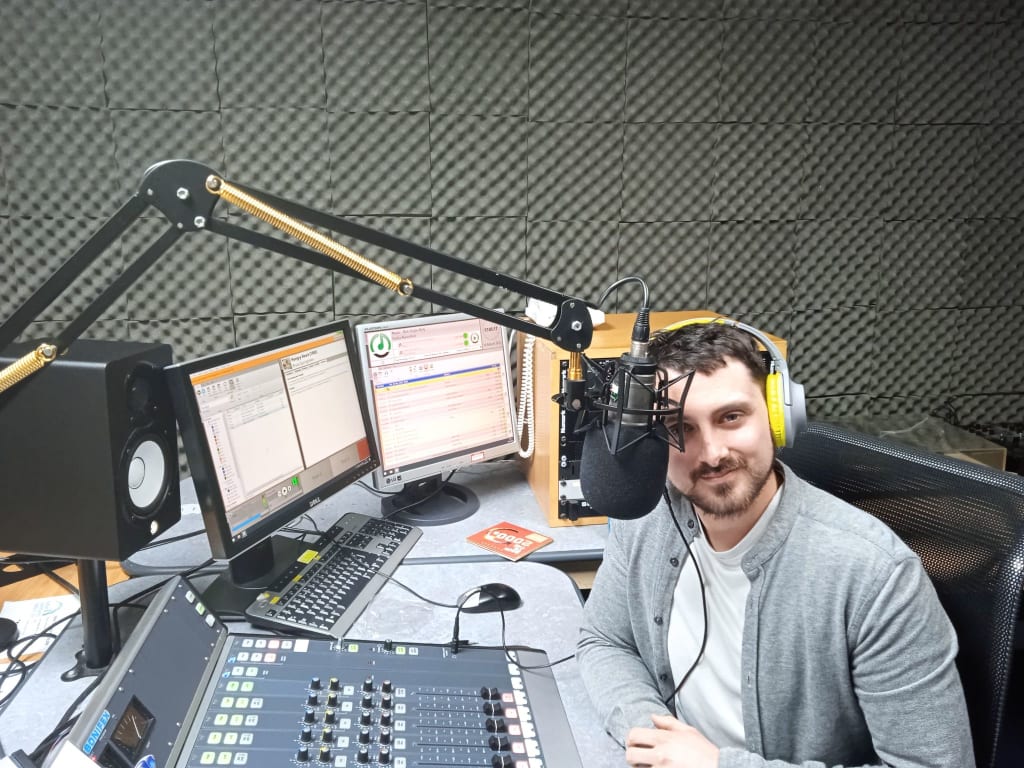 Photo of HCRfm92.3 Radio Presenter, Josh Smith.
Interview with radio host, Josh Smith.
Today I had the pleasure of interviewing Josh Smith, a Radio presenter in Halton who has over 11 years of DJ experience, he currently hosts a show on Halton Community Radio 92.3fm. Outside of HCR92.3fm, Josh has worked for other radio stations around the UK, such as Hermitage fm and RAW Radio! As well as Radio Presenting, Josh Smith has also had many gigs as a commercial DJ. He started off as a teenager at a community centre called COY in Runcorn, which was a social club for teens. He soon taught others at this club how to DJ, before finally making it as a full time Disc Jockey. He's hosted at 3 separate weddings and even at the Conservative Club in Runcorn. I myself have known Josh since we were teens, we're good friends and he has helped me promote my indie books on his radio shows. Over the years; he has interviewed and promoted many famous social influencers; from guitarists, traditional published authors, comedians and other musicians. He has a real passion for show biz and one day wishes to host a show on BBC Radio 1.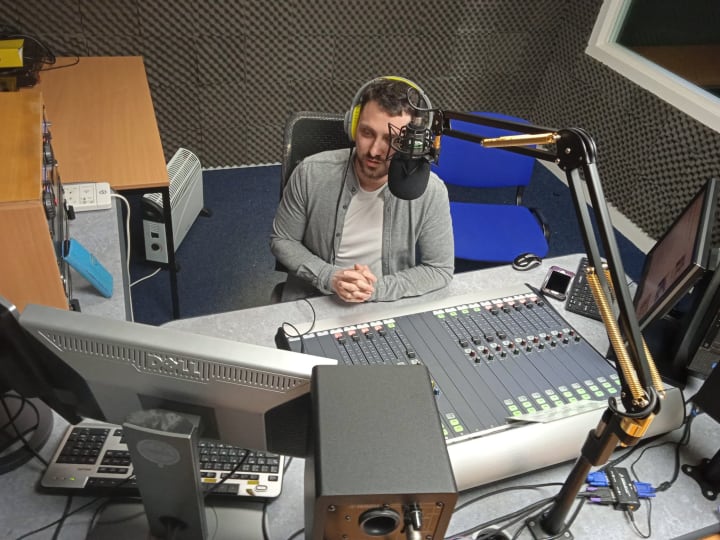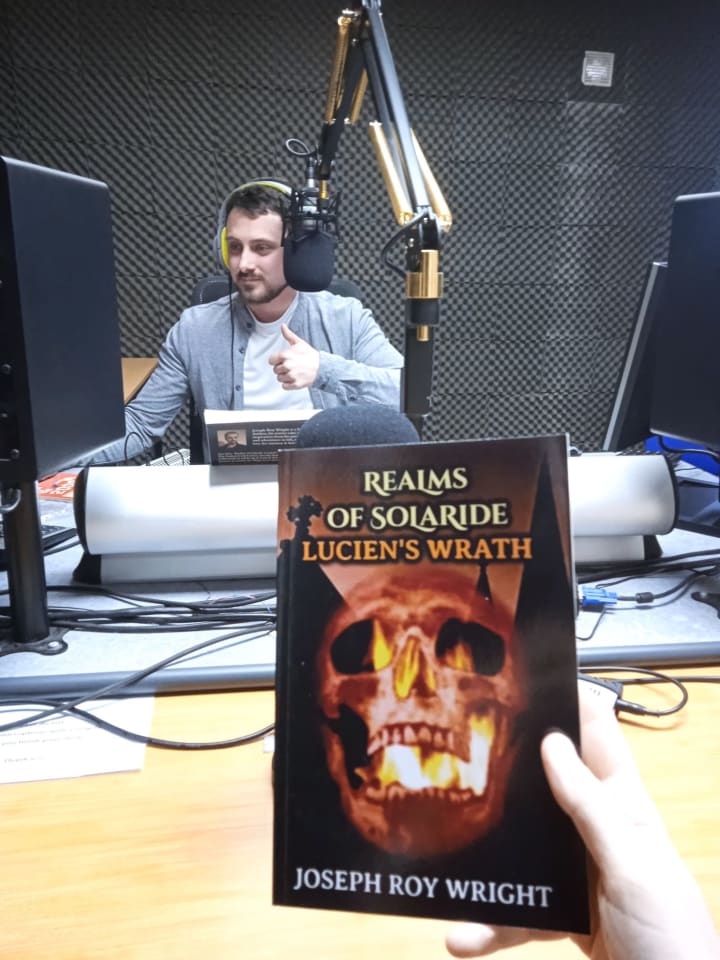 The Interview:
Question 1 - What got you into radio representing, how did it start?
"I was a YouTuber to begin with, I did loads of videos talking about 1990s nostalgia about gaming and culture. My next door neighbour overheard then suggested to me that I try radio. So I looked into it, they interviewed me for Halton Community Radio. So I did a 3 week training course and then I started in 2012, so I've been doing it since for 10 years!" Josh laughed.
Question 2 - Your favourite moment in Radio presenting?
"That's a good one isn't it? My favourite shows are Christmas shows and other seasonal events. The Halloween one was my favourite. We even had a party with all my best mates. Those are my favourite moments when radio presenting. I would often dress up like funny characters during event times too, from Santa to Dracula." He smiled. "I've often done a lot of charity events for comic relief and many others, we raised a lot of money too!" Josh exclaimed proudly.
Question 3 - What are your inspirations (future goals)?
"To get into the radio industry further, to study it, to get as much experience as possible and get to the same level Scott mills, the BBC radio 1 DJ!" Josh smiled.
Question 4 - Is there anyone you look Upto (career wise)?
"Who do I look up to? I look up to the actor Jenson Ackles from supernatural and career wise, Scott Mills."
What do you like about Scott Mills, why does he inspire you?
"His personality, how bubbly he is, how he's a bit of a joker too. He's very funny. I love the comedic games he plays on his radio show and I often make up my own games too, that I play with my audience or guests."
Question 5 - any tips for upcoming radio presenters (people who want to start)?
"Any tips? Plan your show in advance, write things down, learn the theory side to it as well as the practical"
How would somebody get on the radio, who should they contact?
"Media courses at learning centres, colleges, universities and so forth. If you want to get on Halton Community Radio, just contact the station manager!" Josh winked.
Question 6 - have you any questions yourself?
Josh: "How did you feel about interviewing me?"
"It was a really fun and unique experience, Josh. Thanks for your time. This was very educational, hopefully it helps a lot of people!" I smiled.
You can follow Josh Smith on Facebook, he is very welcoming and would be more than happy to help those who are interested in becoming a Radio Presenter. This was my first interview, so I really hope you have enjoyed reading, thank you for your time.
Follow Josh on Soundcloud: https://soundcloud.com/josh-smith-489210596?fbclid=IwAR3VQ6TiJHU92-H9lb7S5W9ncD04N8xjaazHrWfw1eEGRkNdbLIBDjKPSg8
Musicians
About the author
Hello there.
My name is Joseph Roy Wright, the British author of 5 Independent novels!
I like to write about movies, pop culture, fiction and horror! I review all the latest films (and classics), I also like to write short stories.
Reader insights
Be the first to share your insights about this piece.
Add your insights