After Life - Series Review
Is it the perfect show?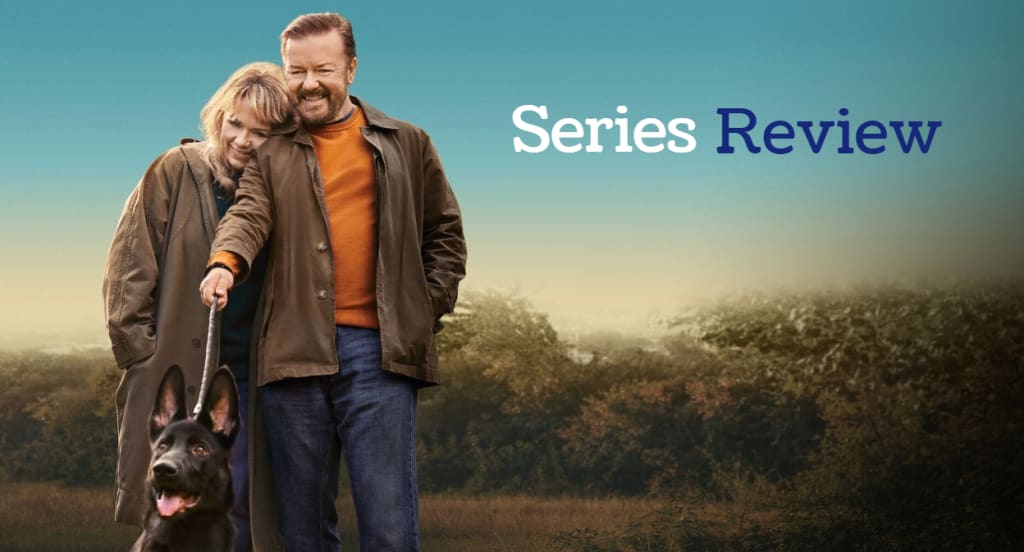 After Life (2019) TV series starring Ricky Gervais.
After Life is the latest TV series by Ricky Gervais. It is a black comedy about a widowed man named Tony (Ricky Gervais), who is grieving over the death of his wife, Lisa (Kerry Godliman), who has died of cancer. The show's premise is a very heavy and emotional one, that unfortunately (for Ricky Gervais) deserves a top tier script, acting and editing, in order for it to really resonate with audiences. After Life is a good show, but the overall production struggles to really hit those emotional home runs, that the show is aiming for.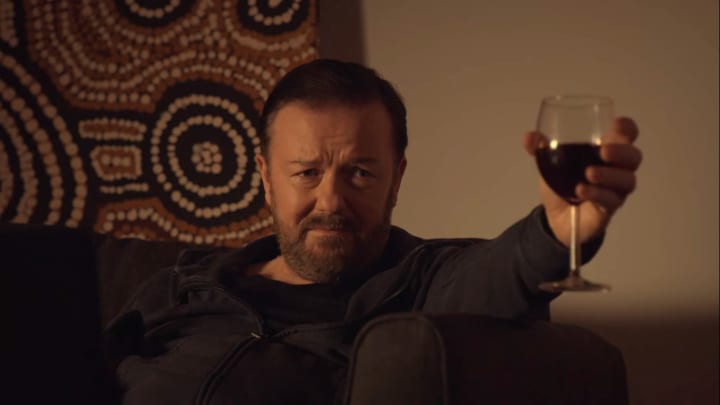 This is a very long show, that has a lot of ups and downs. Moments of pure comedy and tragedy. However, it is striking the balance between both genres that this series really struggles with. Personally I love the comedy in After Life: We have hilarious characters throughout the show, that are instantly likable. We have Brian (David Earl) the sleazy, but lovable drunk. Kath (Diane Morgan) the snotty, yet clumsy receptionist. As well as Tony's psychiatrist (Paul Kaye) who is completely arrogant, mean and the total opposite of what a psychiatrist is supposed to be. There are many other characters in the show too, that are quite absurd and funny to watch. If you love Ricky's adult comedy, then Afterlife does not disappoint in this regard.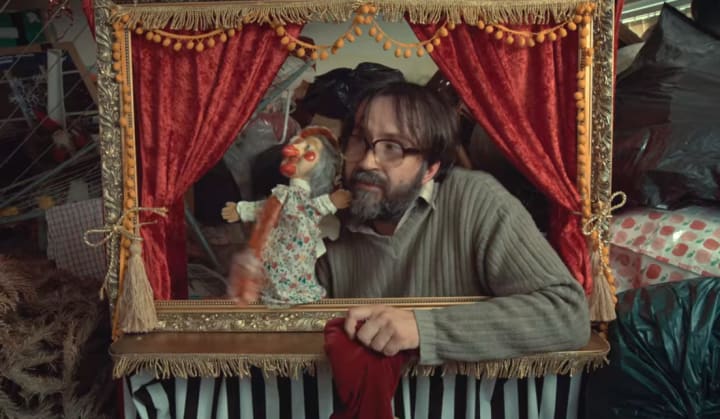 Ironically, it is the comedic characters of Afterlife, which makes the drama in this show feel forced. Because so many characters are dopey, strange or ridiculous, we struggle to take them seriously. So when Brian for example; begins to cry and vent about how frustrating it is to feel so low and looked down upon (in the 3rd series finale), I found it hard to relate with the character, as he was always such a silly, dumb, joke throughout the whole show. There are many characters like this, who suddenly turn serious or more human on a dime, in order to emotionally manipulate the audience.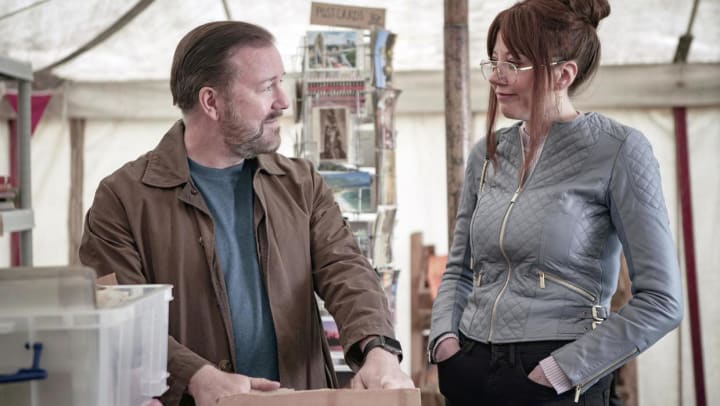 However, it isn't just the comic relief characters that struggle to deliver believable performances, but it is also Ricky himself and other core members of the cast. Simply put, the dialogue in After Life feels very odd. None of the serious characters act like real people, they tend to go off on random philosophical rants about the meaning of life, or randomly burst out into tears, spilling all of their inner sorrows! It all feels way too over dramatic and sappy. The emotional piano music that plays in the background of every episode is more distracting than thought provoking. Considering this is meant to be a show about regular people, living in a normal small town somewhere in England, the acting and dialogue doesn't seem to fit well with that at all. It just feels like a very dated soap opera TV show from the early 1990s. Trying to mix absurdist comedy together with heart wrenching drama, would be like mixing milk with cola and expecting it to go down well. Typically in black comedies; the humour needs to be as realistic as the drama. However Afterlife is a show that tries to do both extremes at the same time. There are many scenes of Tony crying profusely over old videos of Lisa (which are admittedly well acted) but then in another scene; he starts blowing his friends belly in a cafe, calling a nearby father the C word (get used to hearing that a lot) parodying how annoying the parent was being with his child. The tone is all over the place!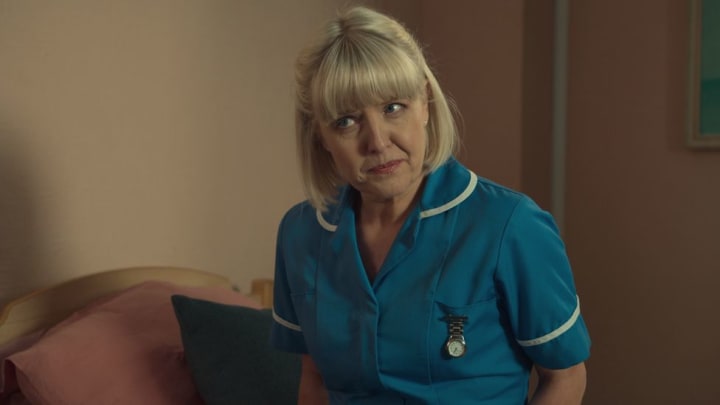 I feel as though Ricky's last two shows Derek (2013) and After Life (2019), suffer from the same flaws. They so desperately want to be taken seriously, with their deeply serious topics (The life of a severally autistic man and dealing with the loss of a loved one), but can't help but involve the outlandish comedy from his earlier shows (The Office and Extras, which were much better). Thankfully I still love Ricky's comedic acting and writing. It is the funny moments from both of his latest shows that keep me invested, luckily these two shows are very much half and half when it comes to the drama and comedy. I can see potential in the dramatic scenes of After Life and Derek (I'll admit some scenes upset me, but only rarely), but I think Ricky's skills are best suited to comedy. I think if his next show has less of an hallowing topic, something more in line with The Office and Extras, then it would work much better overall.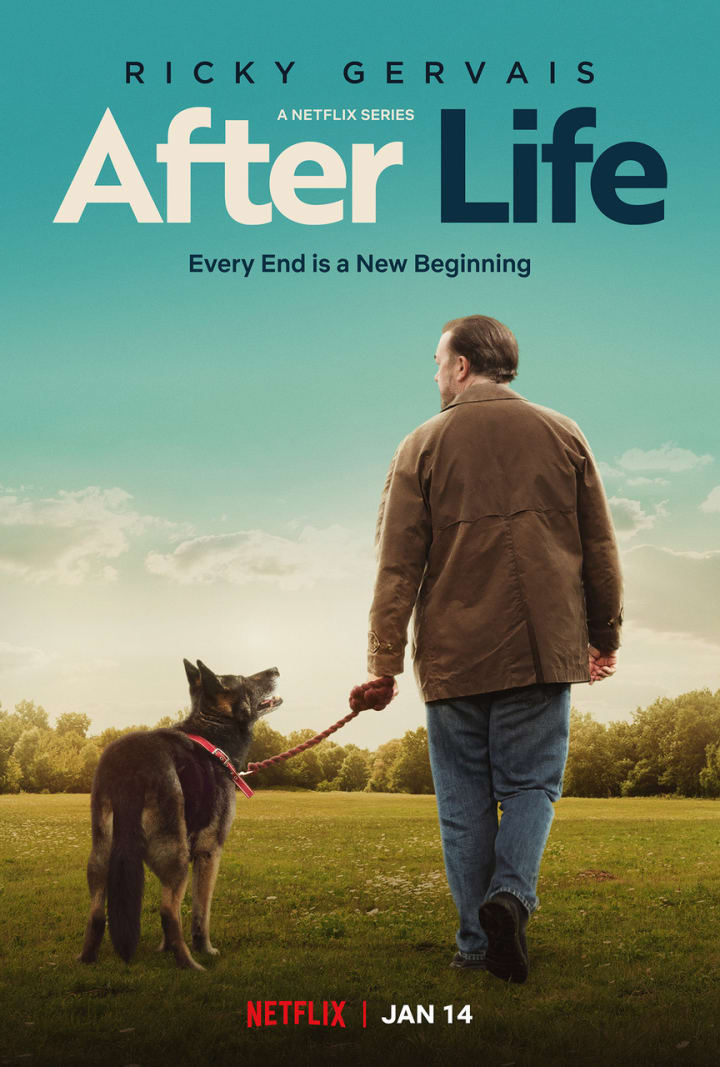 After Life can be really funny and sometimes emotional. However, the genres of comedy and tragedy don't tend to mesh well together in this series. Something about it just felt off, but I still enjoyed it for the most part. It's a 6/10 show, in my opinion.
tv review
About the author
Hello there.
My name is Joseph Roy Wright, the British author of 5 Independent novels!
I like to write about movies, pop culture, fiction and horror! I review all the latest films (and classics), I also like to write short stories.
Reader insights
Nice work
Very well written. Keep up the good work!
Top insight
Heartfelt and relatable

The story invoked strong personal emotions
Add your insights