Zsa Zsa Gabor
Glamour is Eternal Darling, Legends never Die 💎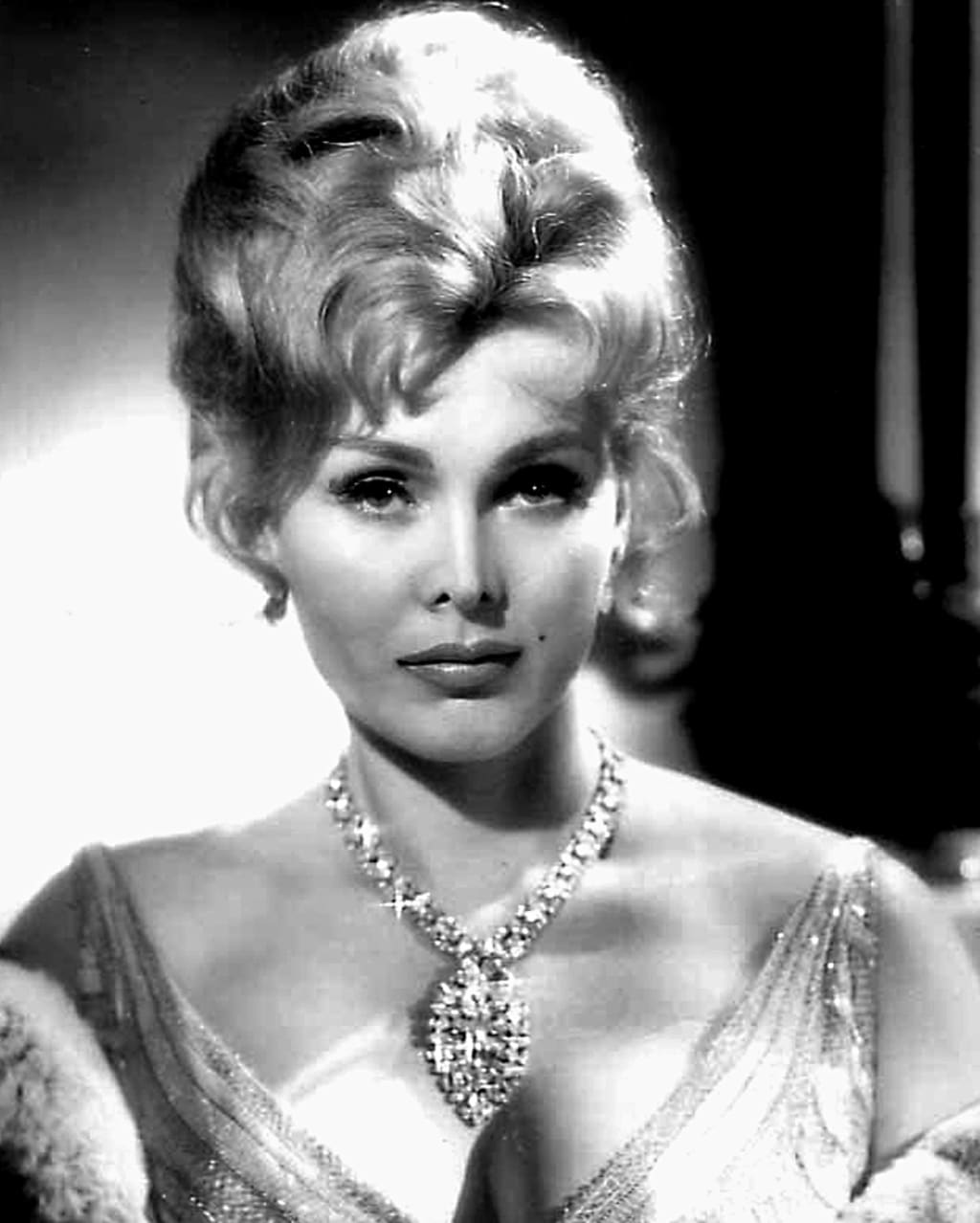 Hollywood icon, Zsa Zsa Gabor has starred in over 30+ movies, television and theater.
Zsa Zsa Gabor has starred in films such as; Lovely to Look At, to Moulin Rouge in 1952. From Death of a Scoundrel to Naked Gun, to Beverly Hillbillies.
Starring television shows from 1953-1995!
Hit shows like; What's my Line?, The Merv Griffin Show, Mr. Ed, Gilligans Island, Bonanza and the list goes on!
Zsa Zsa Gabor was born on February 6, 1917 in Budapest, Hungary.
I absolutely love movies! I can tell you from my 41 years roaming this Earth.. that they do not make them like this anymore.. what I admire about Zsa Zsa.. was simple, she has always been herself.
Always move in truth and you cannot fail! How did she become a Hollywood Icon & socialite??
Ms. Gabor was discovered in Vienna in 1934, crowned Miss Hungary in 1936 and emigrated to the states in 1941, becoming a very sought out actress for her European flair and style. Authentic self is always best darling.
Zsa Zsa Gabor was best known for her personality. My take on Zsa Zsa is that she was always elegant, stylish and told it like it is.
To be honest, I do not see this in Hollywood today. Actually, I do not see this amongst many women of today.
They're either totally obedient to men or trash. There's no elegance, there's no grace.. if there is.. I cannot think of a name but if we go back in film history.. we have heavy quite a few heavy hitters.
Joan Crawford, Bette Davis, Marilyn Monroe are just to name a few.
These are powerhouses and I love a woman who can intimidate a man with just her presence. There is power in being a woman, of course it is sexy but let's keep it classy.
I consider myself to be classy darling and it has nothing to do with what's in my bank account. It's how I conduct and carry myself.
What I admire about the women mentioned is that they all came from nothing and I do see a bit of myself in these leading ladies.
Let's bring glamour back!
We have fought for equal rights for so long, we have forgotten..ladies are not equal to men.
Ladies are not as strong as men and men do not menstruate. Let's stop pretending we are equal. I agree in that deserve equality, yes but we must respect the difference between a man and a woman.
I believe there is a serious Gender Role problem, so severe that I am celibate for over one year.. our latest Podcast episode is dedicated to this issue..
Let's understand that we are Not created equal, however we are humans and we must respect everyone equally.
I want to be respected as a woman, the idea of Woman has dissolved in today's society and I see it in my community, TV & film.
I look back on Hollywood legends of yesterday and I think to myself... what happened??
What happened to glamour? Why do women of today think less is more?
Did you know that you don't have to be a toothpick to be hot?
Did you know you know you can be sexy with clothes on?
Look at the leading ladies I have mentioned, they all have had several marriages, scandals..
But look at the ladies of today??
I was at my local McDonald's and a woman with barely any clothes on enters.. really? Halter top and ripped yoga pants, flip flops.. what are you leaving to the imagination??
Now look at the leading ladies I have mentioned above with scandals and all but most importantly.. for the most part.. they have kept their clothes on.
Everyone has scandals!
Zsa Zsa Gabor slapped an officer for pulling her over in 1989!
She had expired tags but still!
Oh I'm so thankful for the legends of yesterday for inspiring me today...
Less is definitely not more and for Ms. Gabor to slap an officer is classic! Long live Zsa Zsa! Always be yourself, authentic and glamorous.. trust that if she can make it in the business.. so can you!
Authentic self wins each and every time.. even if you have to slap em!
celebrities
About the author
My name is Diana Costas and in solving my father's 38 year old murder mystery, I was inspired to create The Vibe Podcast and write my very first book! How Spirituality Saved My Life is now available! First of many books 🙏🏽
Reader insights
Be the first to share your insights about this piece.
Add your insights