Zhang Chaoyang: behind the entrepreneurial story
Zhang Chaoyang: behind the entrepreneurial story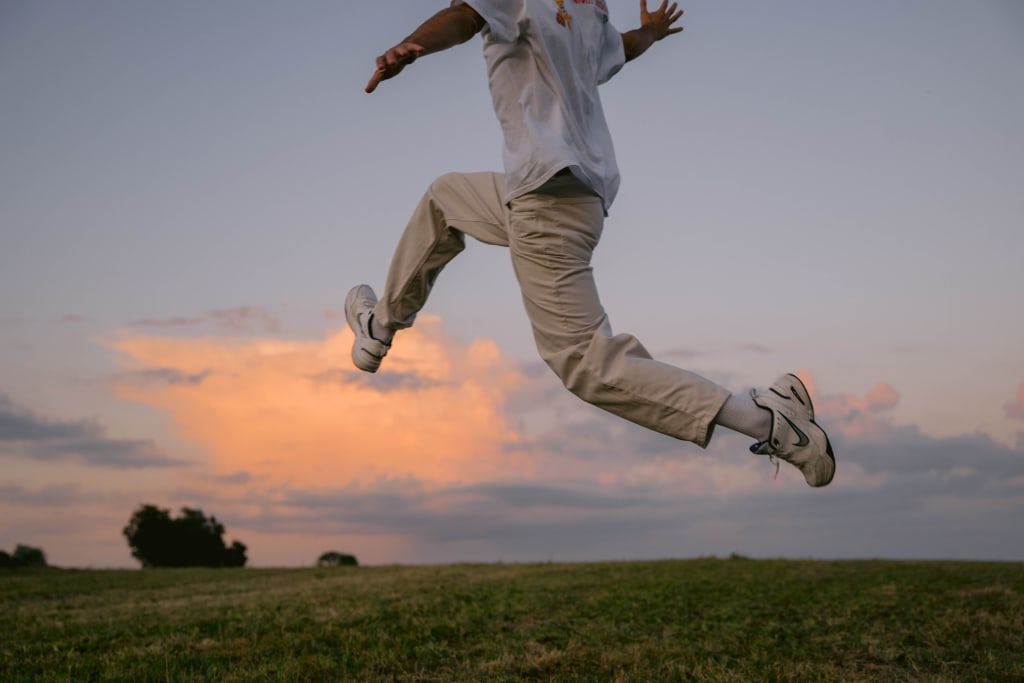 Zhang Chaoyang said: "The Internet can be said to have gone through the first decade, in the first wave in 1996 budding to 1997 began to form business model exploration to 1998, 1999 climax, this is the first wave, produced quite a lot of enterprises, of course, many many enterprises failed. Relatively lucky to be able to get the capital market favor only three portals, slightly later may have fewer opportunities, but also can produce some enterprises. How many years later or seven years later, six years later, the original three portals have the scale, have enough money to grow the brand. After the arrival of the second wave of assets, a large number of enterprises produced in 1998 and 1999 died, but the remaining few tenacious enterprises, except for the three major portals, have survived and finally ushered in the second wave of the capital market. The second wave can be said to be the second wave of the capital market. But the application and practice of the Internet more and more netizens, everyone's online behavior from simple reading news to sending emails to young people have a variety of close contact with the Internet, this is the progress in the market. Companies that survived the harsh winter of capital are now gradually raising a large amount of venture capital and getting listed, which shows the second wave of capital. Chinese Internet companies suddenly have a lot of money and a clear business model, but many aspects need to be explored."
In such an important occasion, Zhang Chaoyang such a speech is symbolic. At least in the most clear company operation situation Zhang Chaoyang himself, he has sat on the top chair of success, qualified to summarize history, look forward to the future, calmly speak a few macro topics in the industry.
Is Zhang Chaoyang really setting an example for the young generation eager to create miracles? Is Zhang Chaoyang really a hero? This MAGAZINE REPORTER INTERVIEWED ZHANG CHAOYANG RECENTLY, EXPECT TO judge his current situation IN HIS SPEECH SPEECH, UNDECIPher this often make a show of new sharp wealth representative figure.
The foraging fox grew into a giant
Success is the common pursuit of millions of elites, but success is a process, which point in the process marks the real success, it is difficult to determine. On Zhang Chaoyang's entrepreneurial experience, the current state is indeed a higher peak of development. In the interview, Zhang Chaoyang also tells a reporter clearly, it is Sohu situation the best period at present.
On October 12, 2004, Hurun launched its 100 Rich list, and Zhang was ranked 66th. Wealth is calculated, and the future cannot be calculated.
Therefore, Hurun to a year of Sohu performance evaluation: "a year of Sohu's business has a lot of progress, but the stock price is falling. At the end of October last year, Sohu cooperated with Disney in content. In November, Sohu successfully acquired the online game website and the real estate website Focus Real Estate network, moving from a single portal to a portal matrix. In EARLY August 2004, SOHU launched its own independent domain name professional search website 'SOgou', intended to share a share of the search engine market. "Sohu's sales last year were 660 million yuan (2002:240 million yuan) and it had 1,100 employees."
Hurun simply evaluates to Sohu, perhaps he thinks Sohu's performance is Zhang Chaoyang's performance, but also the best parameter of Zhang's personal wealth.
We can see the introduction of the list, "Zhang Chaoyang Personal profile: Age: 40, Birthplace: Xi 'an, Shaanxi Province, Education: Doctor of Massachusetts Institute of Technology, Main company: Sohu Inc., Company headquarters: Beijing, Listing: NASDAQ-S0HU SOhu Inc. (June 2000), Main industries: SMS, online games and portals, wealth: 1.5 billion yuan."
In Zhang Chaoyang's growth experience, 1986 was a watershed year, he was admitted to the Lee Zhengdao scholarship to study at the Massachusetts Institute of Technology. Zhang Chaoyang is restless since childhood, love fantasy, unwilling to lag behind, interested in a lot of things. He learned painting, made model planes, played Erhu, especially like to watch Water Margin. He liked to see those self-taught stories, read Goldbach Conjecture, and secretly determined to: to study hard, in the future to excel. In middle school, Zhang's dream was to be a physicist. He believed that only by winning the Nobel Prize could he achieve a great career. This is the direct motivation for him to be admitted to Tsinghua University, and also the direct motivation for him to be admitted to the Li Zhengdao Scholarship.
From Xi 'an in Shaanxi Province to Beijing, and from Beijing to the United States, our hometown is getting farther and farther away, and our ideal is getting closer and closer. Life turns and changes become a sign. And today's Zhang Chaoyang, is the result of ideal change.
In 1993, after a few months as a postdoc in physics at the Massachusetts Institute of Technology, Mr. Zhang suddenly realized that the physics he had studied for years wasn't quite right for him. "In physics experiments, I found that I was an operational person, very results-oriented, and could not tolerate a theory that would not be tested for 100 years." At the same time, Zhang has his eye on China-related business activities, and he was fortunate enough to land a role as China liaison officer for the Asia-Pacific region at the Massachusetts Institute of Technology, a role that allowed him to return home frequently.
In July 1995, Zhang Chaoyang suddenly had a strong idea to return to China to start a business, the United States can be seen everywhere "Silicon Valley" type of entrepreneurship is aroused his enthusiasm. He clearly realized the incredible commercial and social value of the Internet economy, so he made up his mind to start his own business.
When he saw the opportunities on the Internet, he felt it was time to start his own business. Zhang contacted ISI and wanted to create ChinaOnline, a company that would use the Internet to collect and publish information about China's economy for Chinese people in the United States or those interested in China. At that time, the president of ISI and Zhang Chaoyang had similar ideas, and they hit it off immediately, so they raised $1 million. Zhang, as the chief representative of ISI in China at the end of 1995, began to collect and release economic information in China using the Internet to serve Wall Street.
In ISI experience, Zhang Chaoyang felt that China's Internet market potential is huge. In early January 1997, ITC officially launched its website, but by the end of the year, it had so little left of the $185,000 it had raised in its first round that it could barely make payroll. As a result, Mr. Zhang sent out an emergency call to his investors, who again provided Mr. Zhang with a $100,000 'bridge' loan.
In February 1998, Zhang Chaoyang officially launched the first all-Chinese online search engine - Sohu (S0HU). In March 1998, Zhang Chaoyang obtained the investment of 2.1 million US dollars from Intel and other two companies, and his career began to flourish. In September 1998, Sohu Shanghai branch was established, and in June 1999, Sohu Guangzhou branch was established.
In 2000, Sohu was successfully listed on NASDAQ and acquired Chinaren, the largest youth community website in China. The scale development of the online community added new connotation to the portal and made it the largest portal website in China, laying the foundation for the rapid scale-up of business.
Zhang chaoyang unwell opportunity ground undertook a series of big action, let Sohu appear in more place. He was quick to recognize the huge benefits of text messaging to the Internet, and tried to run it as an industry that could be tightly integrated with the Internet. Cost 1 million achievement 2001 "SOHU MOBILE PHONE FASHION JOURNEY", ZHANG CHAOYANG APPEARS in person ON the POSITION OF CHIEF image spokesperson, this is IN the Internet world of ups and downs, received unprecedented effect really, established the confidence of SOHU person. In 2003, at the turn of spring and summer, SOHU again gave the network a surprise: the SOHU MOUNTAINeering team climbed Mount Everest. At a time when the Internet was in full recovery and Sars was ravaging mankind, he wanted to prove SOHU's mettle and proclaim its ideals.
On July 17, 2002, SOHU took the lead in breaking the deadlock of Chinese interconnect network and realized profit. In the face of competition from Sina and NetEase, Mr. Zhang worked eight or nine hours a day and took weekends off. Sometimes there are all kinds of activities on the weekend, which are also related to the company. In 2003, Sohu got good news frequently. On February 25, Sohu launched the South Korean game Knight to enter the network game. In 2003, Zhang Chaoyang ranked second only to Ding Lei in the wealth list of Chinese science and technology figures. In Hurun's 2003 Top 50 China IT Rich list, Zhang Chaoyang also ranked third...
"In the advertising market, NetEase has basically lost its share in the past two years. In advertising, NetEase competes with Sina in terms of media content processing and advertising sales force capabilities. In non-advertising, there is little competition with Sina, because Sina is no rival in these aspects." Subconsciously, Zhang's strategy was to wipe out NetEase and then annihilate Sina.
Behind Zhang Chaoyang
2001 March, April, Sohu stock took the lead to fall below a dollar. At THAT TIME NO ONE IS OPTIMISTIC ABOUT SOHU, MEDIA AND INDIVIDUAL WEBSITES TO SOHU AND ZHANG Chaoyang's question like a bullet hit in SOHU's face, because a dollar of SOHU has to be DEListed by Nasdaq risk. "I can also use the company's cash to buy back shares, or combine two shares with one, or combine three shares with one," Zhang said.
Whatever Zhang Chaoyang has up his sleeve to solve the problem, the dilemma at that time is very serious indeed. Zhang Chaoyang himself is also in this dilemma to temper their own. Zhang Chaoyang now frankly admit, there is a period of time, Sohu's product is actually ashamed of the public. From 1999 to 2001, WHEN China'S Internet market WENT INTO HIGH GEAR, SOHU's old BRAND was practically standing still. In Zhang's own words, it was a long march. No team, management on Zhang chaoyang a person strong support. There are problems with the board. Mr Zhang describes himself as 30 per cent focused on the board, 40 per cent on the media and only another 30 per cent on the product.
Zhang Chaoyang is below extremely DIFFICULT SITUATION, DO BRAND management greatly, maintained SOHU the scenery on the surface, make SOhu can issue continuous voice. In 2001 TO 2004, ZHANG Chaoyang claimed to use "the way of traditional Chinese medicine" to adjust SOhu's serious problem, has been developed to the current best state.
Zhang Chaoyang himself out of the dilemma and the reason for continuous rapid development, boils down to his and Sohu company has a stronger reflective ability. It is this ability to reflect, in the initial failure soon found their team from the board of directors to the management of the "too foreign" problems. In the case of some success in brand marketing, they criticize themselves for being good at marketing and their products are not good enough. This kind of painful reflection, in Zhang Chaoyang's words, is to "jump out of their own growth experience, become a generalist". Everyone has their own special growth experience, which will inevitably lead to the understanding of bias, only constantly adjust their own, constantly with the third eye to see themselves, all in awe, fear, can cross their own personality barriers, to achieve the humiliation, so as to be light.
Zhang Chaoyang told reporters, under the publicity of the surface, he is actually very cautious, pragmatic, he does not believe that any mainstream on the market, only staring at his feet, the grass is generally tempted, practitioners, analysis.
Not long ago, the media also hyped up the magnificent event of five famous website ceos gathering in West Lake. They eat hairy crabs, talk about Jin Yong swordsman, how energetic. Now, these five CE0, Wang Juntao changed course, Wang Zhidong farewell Sina, Ding Lei scenery is no longer, Ma Yun wandering rivers and rivers, a kind of regret and sad life. At the time of the first "West Lake Discussion on Sword", probably no one would have thought that two years later, one of the five CE0 still existed, would be SOhu President Zhang Chaoyang who was bombarded by the media at that time. Now there seems to be a certain inevitability about it.
Contrary to the dynamic and flamboyant image of business behavior, the real Zhang is silent by nature. Zhang himself explained, "The reason I talk less is because I pursue truth. I think it's an affectation to say something useless. I'm a relatively silent person, very introverted. If you have to talk for business, you often tell yourself that it is only business. The biggest characteristic of my character is: the pursuit of truth to a cruel point. No matter to oneself or to others. Can't stand the slightest bit of untruth. I ask myself and others to be honest and not to tell lies. When someone says something, maybe he is not lying, but there is a certain psychology behind his words. When he is in a strange state of mind, I can't stand it and will peel it out. The pursuit of truth comes from the concern about people and their inner world, and it is related to the study of physics. Physics is always about getting to the bottom of things, about what's going on in the world."
No matter how he explains his personality and the reasons for his success, an objective analysis of his experience shows that the traditional culture of Xi 'an, where he was born, the campus culture of Tsinghua University, and the modern Western culture of the United States basically cast the core of Zhang's spirit. His profound accumulation of silence, pragmatism, slowness and persistence is derived from Xi 'an traditional culture. His cutting-edge, avant-garde, fashion, from Tsinghua and the United States. The PERSON WHO HAD SIMILAR EXPERIENCE is very MUCH ACTUALLY, BUT can combine TWO KINDS OF CONTRADICTORY culture very WELL, apply freely, control oneself OF reason is like instinct general, this respect, Zhang Chaoyang has outstanding ability indeed. It is the advantage of these cultures completely used in SOhu's business, Zhang Chaoyang created a miracle, at least on his behalf of this generation is so.
Greatest contribution to the network: spreading new concepts
The Internet is a high-risk industry, even in the Sohu company condition is better, the media also said that Zhang Chaoyang is standing on the "hot wheels", whirling up and down, difficult to calm. And rare is, Zhang Chaoyang is having very firm confidence to his career. In the most crisis of time, Zhang Chaoyang has never lost confidence, he firmly believes that he is engaged in the network is not a bubble.
Zhang Chaoyang's confidence comes from his deep understanding of the network. In the long run, as an outstanding young returnee, what Zhang Chaoyang brings to the country is not wealth itself, but ideas and culture. When most people in the country do not understand the network, Zhang Chaoyang with its extreme new way, the culture of the Internet, the advanced operation of the Internet, a large number of introduced to the people.
Talking about contribution, Zhang Chaoyang thought a little, carefully listed his own value of several aspects. First, tell people that you can't charge for the Internet. There was no website, and the last database was a fee. Now all the sites are free. The second is to promote the concept of venture capital, and use Sohu this actual successful example to explain it. Before the introduction of some domestic venture capital, but Sohu's way is more formal, but also very successful, so that the concept of venture capital deep popular feeling. In addition to the way to do the website, Sohu at the beginning of the website when a brand to do; Moreover, theoretically and philosophically, it brings the concept of "attention economy" to the development of Chinese network. At the same time in how to build a new enterprise culture, the establishment of new company management methods and other aspects of the Chinese Internet to provide valuable experience. Moreover, successful entrepreneurs, such as Zhang Chaoyang, have given China's young people the image of a new human being who starts a business and gets rich, which will have a great impact for a certain period of time. In this sense, Zhang Chaoyang is the model of a generation of young people, is a hero.
Reader insights
Be the first to share your insights about this piece.
Add your insights