Wine: Cause and Effect
A well meaning mum sent a message offering a jovial glass of wine - a gesture to make good of my sons frail body and the poison being pumped into him.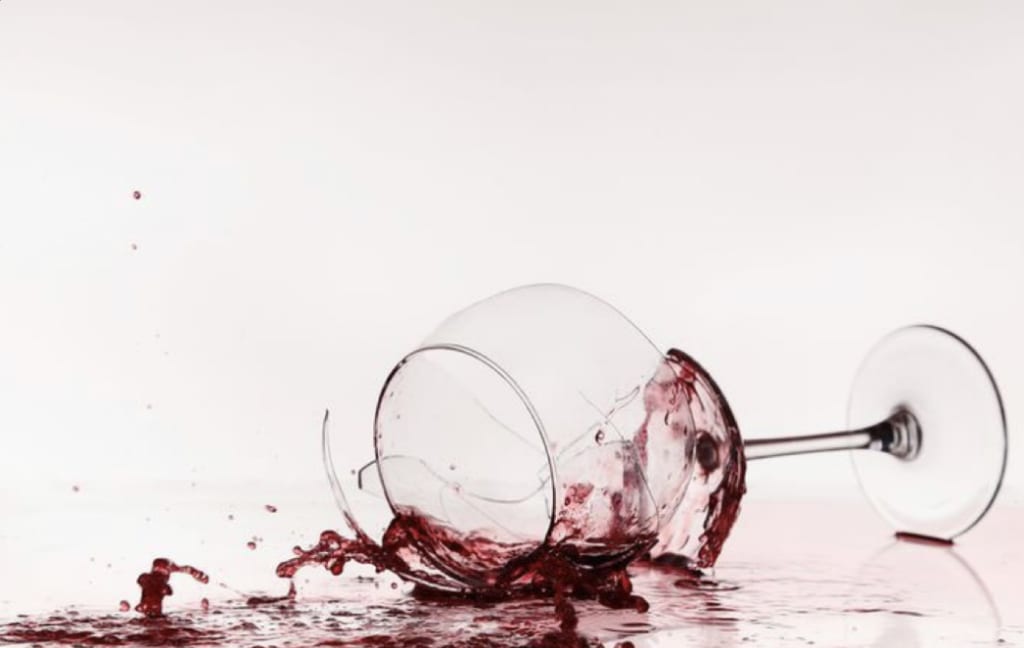 Even after a life changing event, banalities creep back in. The bins still need to be put out, the fish still needs to be fed. Almost a year and a half ago we were told my son had cancer. I wasn't able to think a day in advance and yet, got through it. You put one foot in front of the other and suddenly you've run a marathon, (we're not quite there yet, still only half way though). I couldn't have pictured myself anywhere but in the hospital, still our new normal has unfolded. Vita continuat.
I've been drunk twice since Noah was diagnosed, a far more infrequent occurrence as you'd imagine. I'm drunk right now. I've had a wonderful evening chewing the fat with a friend. Who'd have thunk it 16 months ago! Unable to sleep, I think. I think furiously. Foggy, distant thoughts pass like planes, except for a one I focus on and latch onto until It become clearer and hotter and turns to rage.
At the beginning of my son's Leukaemia diagnosis and start of treatment, the most turbulent and uncertain of times, a well meaning mum sent a message offering a jovial glass of wine. A gesture to make good of my sons frail body and the poison being pumped into him. At the time I read the message my fragile mental state turned to rage. The early days were like living in a gold fish bowl of in-betweens. I stood at the glass and watched people walk and cars drive past, I still scrolled through Facebook and saw normal life continuing whilst ours crumbled. Sonder. It means a "profound realisation that strangers passed in the street, each have a life as complex as ones own which they are constantly living without ones personal lack of awareness of it". I felt that. Just as a gold fish is easily forgotten, I felt invisible to the real world. Temporarily I wasn't part of it. I... we were shut away in a room disinfected of normality.
I hadn't yet learnt the name of any of the medication Noah was receiving, I didn't know my way to theatre, I wasn't even sure which type of Leukaemia Noah had. It would be a long time until I learned our norm of cancer and found a 'routine'. I was in between our life before cancer and our life with it.
Even a forgotten gold fish is occasionally fed. An acknowledgment I still exist past this glass, a text:
"If you need wine, I've got your back!"
I hated how it dismissed the magnitude of suffering. Frontline treatment can only be described as brutal, my complaining, insignificant compared to what our children fight, was that I didn't sleep more than a few hours, the level of care needed at this stage is intense and exhausting to say the least. Didn't she realise? Didn't she know? Of course she didn't. Weeks before I'd been fortunate enough not to know, barely sparing a thought for "cancer families" except for how tragic it was and how brave they were.
Now, I greave for children I've met once or twice. My pain- a drop in the ocean compared to families torn apart by this uncompromising and indiscriminate disease. Every cliche written about cancer is true. It is evil and unfair. Life is snatched away from children, incredible and vibrant children with light in their eyes and a future before them. How dare they be tortured by disease and treatment simultaneously- and at the end of their endeavour, when they should get their happy ending for fighting through more shit than one person should have to in a life time... what was it for? They were stolen regardless. Babies, stolen, but taken to rest. A child's death is profound. A blinding pain, leaving behind a hole so vast the aftershocks are unending. Child, you touched more lives than you could realise, an onlooker saw your joy and loved you. I think of your families daily.
My son has cancer, but he is not dead.
I realise my fortune. A peculiar sounding phrase when talking of cancer, but my son is alive, I'm grateful for that. I cling to how well he is responding to his treatment, it is seeming that his fight is worth it, he will get his happy ending.
A happy ending which means he will have an increased chance of secondary cancers, risk of relapse, long term health conditions, chronic illnesses, difficulties at school, emotional problems, future infertility, but his heart is beating and I can feel his breath. The most minuscule of details I treasure because I know they can be taken. I've seen it.
The need to protect follows you from family to friends and to other parents in hospital. Even parents unfortunate enough to understand, I'm afraid to offload to. I daren't scare parents at the start of their journey, they need the courage and eyes on the finish line. Between parents who know your journey there's an unspoken dread neither of us want to surface. You can speak of what's overcome openly, so long as it's positive. "He's got through that stage", "His treatment now is much kinder"... everyone wants to hear that and it is wonderful, don't think I'm not grateful. One of life's certainties is that the future is uncertain, however that is what scares me the most.
Raw and unfettered, my selfish, drunken introspection turns back to wine. Egotistic, but kind, an offering of wine is one I should've thanked. I suppose I often I feel I have too little to offer to warrant offering. Perhaps this mum felt the same. She didn't and couldn't have known the realities. How can those lucky enough to be "normal" know? When is it socially acceptable to mentioned that I cry for other people's children, I don't think of my own sons future for it fills me with dread? The burden is heavy, as much as I want to offload, I feel the need to protect others, I've swallowed the red pill, they haven't.