Why Square One is an important film about the Michael Jackson allegations
By Giorgio Tardio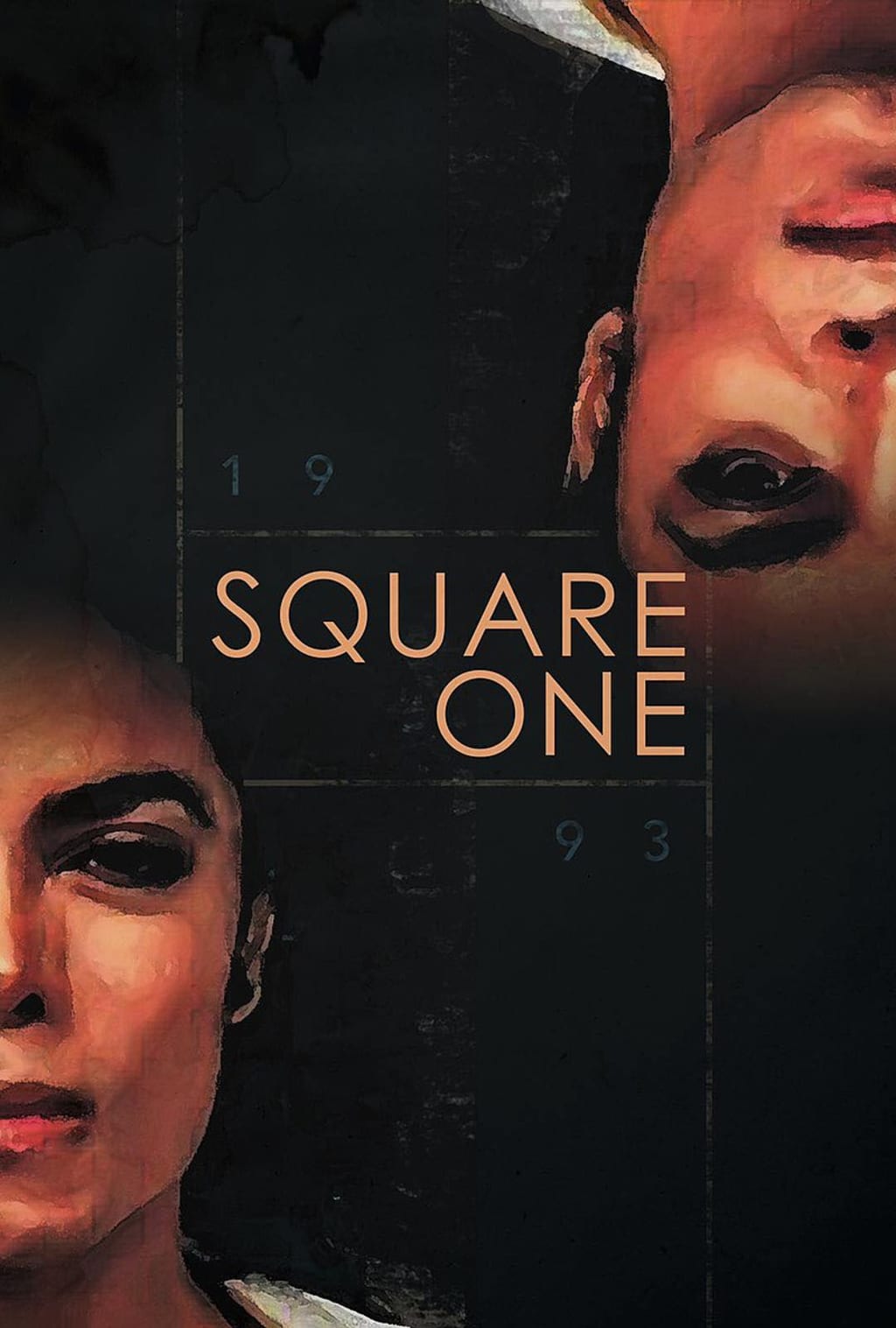 Michael's life is like the Truman show in that you could say much of his life has been documented for the world to watch. The more famous he became, the bigger spectacle it also became, beginning in the 1980s, which would up with him being dubbed as "mysterious", and eventually as an "eccentric weirdo", which played up the press narrative.
Continuing after his death, his name has continually been used for cheap website clicks by smears about his legacy. Although exonerated in court of every accusation, four years after his death, he was a target of a brand new set of accusers whom he had friendships with.
The media assault was amplified during the airing of Leaving Neverland. Interestingly, the court cases the two accusers in the film being thrown out multiple times was never factually addressed. The media couldn't resist to capitalizing on LN in the current climate we in.
Joe Vogel summarises it up by stating, "It is tempting for the media to tie Jackson into a larger cultural narrative about sexual misconduct. R. Kelly was rightfully taken down by a documentary, and many other high-profile figures have been exposed in recent years, so surely, the logic goes, Michael Jackson must be guilty as well. Yet that is a dangerous leap—particularly with America's history of unjustly targeting and convicting black men—that fair-minded people would be wise to consider more carefully before condemning the artist"
The director of LN, Dan Reed, and the press presented it as a film that is harrowing testimony of two men to shock audiences and claim it as factual The director wasn't interested in reaching out to his opposition such as other key figures such as his family, and that he doesn't think his film shouldn't be questioned with skepticism.
Weeks later the documentary was found many inconsistencies that had more holes than swiss cheese and their stories had credibility issues such as the Neverland train station, the real story of the allegations hasn't been told properly told by the majority of mass media and some have been unsure or already concluded their conclusions he did it based on tabloids and based it off behaviour just cause some think it comes off as strange. The underlying truth Michael had poor judgment and was naive about how he comes across to some thus assuming guilt based on his behaviour and being close with children have been widely misinterpreted
However there are the majority who believe his innocence, there's plenty who are on the fence or not convinced which is understandable as the story is complicated for many as media suppressed the information for years, may only see the tabloid version
Those that support his innocence form a valuable insight into the truth, with decades-worth of research, a plethora of knowledge and even first-person accounts from those closest to him.
When researching the allegations, it can be difficult to decipher what information to get from where, and regarding which accusation and this could be somewhat overwhelming for those who are on the fence or think he's guilty. It can take a lot of unraveling and many a deep discussion to sway someone's opinion via debate or online alone.
Luckily the 2019 film Square One has helped to make this process a lot easier for people to educate themselves.
*What is square one?
Square one, a film directed by Danny Wu, investigates the 1993 Jordan Chandler investigation that launched the allegations of Michal Jackson being accused of child molestation. The accusations were initially initiated by the father, Evan Chandler, who accused Jackson of molesting his son Jordan when a failed bribe attempt towards Jackson erupted.
The claim was denied by Jordan Chandler himself.
Chandler initially demanded 20 million dollars from Jackson for a film deal that would subsequently boost his career. If his demands weren't met, then Chandler would publicly accuse Jackson of molesting his son.
Chandler began to claim that Jackson had "stolen" his family and son from him as the deal didn't come through. After being with custody through Evan, Jordan then changed his statements to claiming Michael did in fact molest him. It is strongly believed that Jordan was coached throughout this stage of the claims and was later drugged with a "truth serum" sedative that at that particular time was starting to be recognized as an unreliable source of admission.
As a result of the new admission, Jordan accompanied Evan to the therapist to help with his civil suit. As the claims began to unfold, a strong media and police presence over Jackson began to loom which resulted in a high-profile investigation, including a humiliating strip search and police raids. This intense and controversial spotlight that shone on Michael quickly made it to the news and media outlets, resulting in a whole new malicious attack on his character.
As well Square One details how it happened coherently. There is a common misconception that Michael "paid off" his victims for their silence . The reality is that back at the time in 1993 the civil trial preceded the criminal trial which would subsequently allow the defendants to view Michael's defense and adjust their own defense to their advantage – this would be disastrous for Jackson.
As a result of this, Michael was advised to pay a multi-million-dollar settlement towards the Chandlers (which he didn't want to pay in the first place) to instead proceed with a fair criminal trial. Evidently, Evan Chandler was not even interested in a criminal trial and fled once he had received his millions. This begs the question that if something really happened to his son,why would he not want his son's supposed abuser behind bars?
Square One proceeds to explain how Michael was a target of tabloid journalism and shady characters with regards to the allegations. One of the individuals that were involved was Victor Gutierrez, a tabloid journalist. He attended a NAMBLA meeting and pushed the agenda of Michael Jackson being a pedophile. It was discovered that he was coaching former Neverland staff to speak out and lie and even wrote and distributed a fictional book claiming it was Jordan's diary.
I particularly enjoyed the indie film style choices when viewing this film. Different aerial shots such as the one as a maze could be viewed as a metaphor for the multiple directions that this story goes in continually constructed as it leads you more to reach the truth of the film. The great visuals accompanied with the music and great cinematography, for example some of the archive footage presented was shown with blurred edges on the screen (which could be a tongue in cheek subtle reference to the artistic choice Leaving Neverland did for its archive). This film has the timeline of stories supported by secondary research and testimonies.
One of the main highlights in the film is Josephine Zohny, who was an acquaintance of Jordan chandler in college, and has never previously spoken out publicly regarding her take and experiences on the subject. As someone who is allegedly somewhat close to Chandler, she is very convincing and her story has ultimately never been inconsistent, even when she was on the witness list for the defense for the 2005 trial. She was ready to take the stand and express that Jordan has told her and other classmates that nothing happened and spoke in defense of Michael on many occasions'
She presented herself as being very honest and insisted she neither had anything to gain from speaking out regarding Chandler, nor was she paid to take part in the documentary. Unfortunately, those that are willing to speak out in Michael's defence are rarely given a mainstream platform, such as Michael's niece Brandi Jackson who revealed that she dated Wade Robson (Leaving Neverland) for many years and could confidently dispute a lot of his claims regarding molestation from her uncle. However, a former disgruntled Neverland employee who was revealed to have sold Michael's pubes on eBay and stole many of his private belongings has been given mainstream media platforms on tv, as well as interviews and controversial documentaries without any hesitation from the media.
The archive is also a solid highlight of the film especially In square one 2.0 which makes the film even better from the draft YouTube version. The choice of clips were appropriate and had a great selection such as the phone call excerpt between private investigator Anthony Pellicano and Barry Rothman (Evans first attorney).
Ultimately, Square One is a deep insight into the facts surrounding the '93 accusations against Michael Jackson, presented in an easy-to-understand, formal, and well-structured manner.
*How square one is worth watching to understand more of the Michael Jackson cases
Square One is an important film to help people understand these allegations from the beginning, in context, and how it all erupted. When people know one side of the story regarding Michael Jackson being accused of child molestation and supporters are firing link after link, document after document and source after source, usually it would take a while – and a lot of patience – for those on the receiving end to understand and really digest the information.
In my view, Square One will open doors for documentaries on mainstream TV to make well-made documentaries of Michael, as well as the independent documentaries on YouTube. It will lead the media to have an open-mind and see there is a big market in telling the truth without being salacious /cherry pick information to benefit ratings.
It has been long overdue for the unfair treatment of him by the media to stop. I don't believe this will be any docs on tv or on a streaming platform yet in next few months especially in a pandemic , however, I hope as well as the effect of Taj Jackson's documentary /Trial by Media doc in the future, and now these court cases are done, that it will happen sometime sooner than I predicted. It is damaging to allow the truth to be swept under the rug, like the appalling treatment from media towards Michael, especially the journalism surrounding him during the 2004/5 trial. To quote biographer Mike Smallcombe "Journalism is about seeking the truth if you upset some, so be it."
Conclusively, Square One does not include any speculation or conspiracies, but instead lets the facts and the archives speak for themselves. It allows the viewer to conclude with their own judgment after watching by simply stating the uncovered facts. People will see how the narrative of the allegations has been taken out of context and how he was a victim of an elaborate extortion scheme all along.