Why I'll Be Quitting Comedy at 50 - Basketmouth
Basketmouth opens up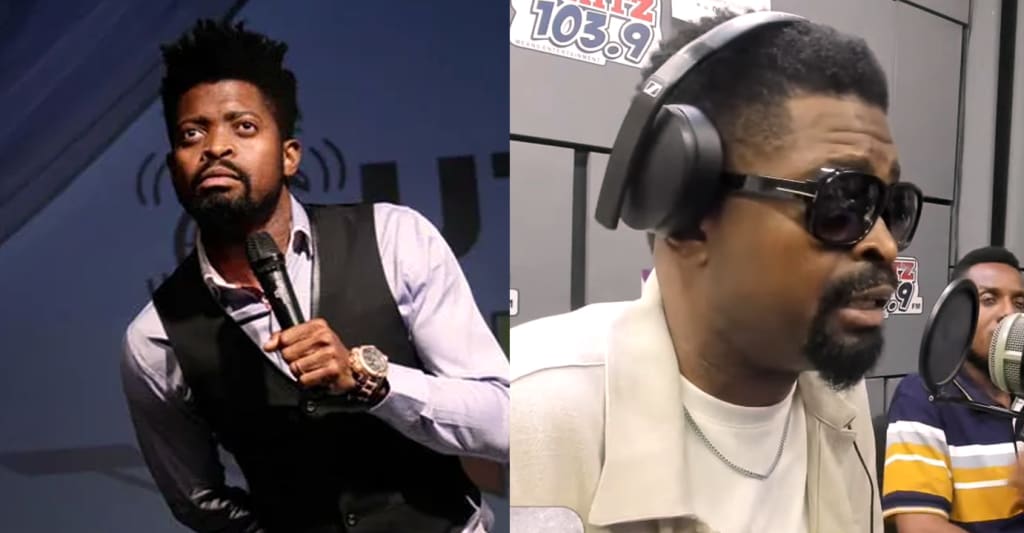 When you talk about Nigerian comedy, especially Nigerian stand-up comedy, there is no way you will talk about the story or compile any list without mentioning the name Basketmouth. Basketmouth is by far one of the most successful comedians out of the country and is well known for some very iconic jokes and videos, most especially the "Two Things Are Involved" bit he did many many years ago.
Basketmouth started comedy when he was just about 19, and now, the actor is 44 years old. He has been in this industry for about 25 years and now, the iconic comedian is saying that come 50, he will be retiring from professional comedy. He made the revelation known on Hitz 103.9FM in Ghana. Below is what he said and his reasoning for why he wants to do it. Here's what Basketmouth said.
**Before reading on, please make sure to like and follow my Facebook page (Jide Okonjo) so you don't miss out on any new and interesting lists, articles, and stories that I post every single day. I have a really fun page. If you like my page, you will have fun too. So what's stopping you? Like my page and let's have fun together!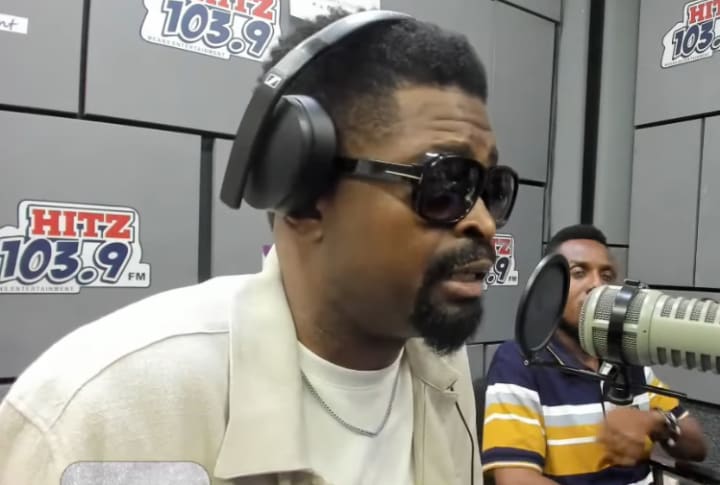 Speaking about his decision to quit comedy by 50, Basketmouth said:
BASKETMOUTH: For the past 6 years, I've just been floating. Then last year I told myself and my team that you know what, I'm coming back to comedy, and I'm going to do 5 years and I'm quitting. Yeah. Quitting in 5 years. I've got 5 more years to go, and I'm done. The thing is I can. So there is a plan. The way I plan my life, I'm like okay when you get to 50, you'll drop the mic. Yeah, I'll still definitely be cracking jokes every now and then but it's not gonna be a professional thing for me. So if you see me doing a gig, it's just maybe I'm doing pro-bono, but I will not charge anybody to perform again. You understand? Because I've made enough. No, I won't say I've made enough but I have committed myself to the art long enough to go like you know what? Take a break or quit, and whatever you're doing from now till the end of time is just having fun. Because I intend, not like I intend, I'm into TV right now, movies, series, and all that, concerts, production. That's where I want to try. I want to start a new journey. I want to experience something new. At the end of 5 years, that is like 31 years in the game. That is a lot of time. That is pretty much more than half of my life, you know, so I want to do something else. And I want to be remembered for other things other than you know, stand up.
Wow! I guess if you want to see Basketmouth on stage, these next five years is the time to do it. What an end of an era that would be though when it eventually happens, if it actually does, and he doesn't change his mind. Wow. What do you think about this? Let me know your thoughts by leaving a comment either below or on my Jide Okonjo Facebook post.
That's All.
I hope you've had fun. Don't forget to follow my page (Jide Okonjo) if you don't already for more stories like this, the fun never end
To catch up on other content you might have missed, click here.
Until next time, have a wonderful rest of your day
Reader insights
Be the first to share your insights about this piece.
Add your insights