Why I Decided to Shave My Head and Pierce My Ear - Tobi Bakre
Tobi explains the new look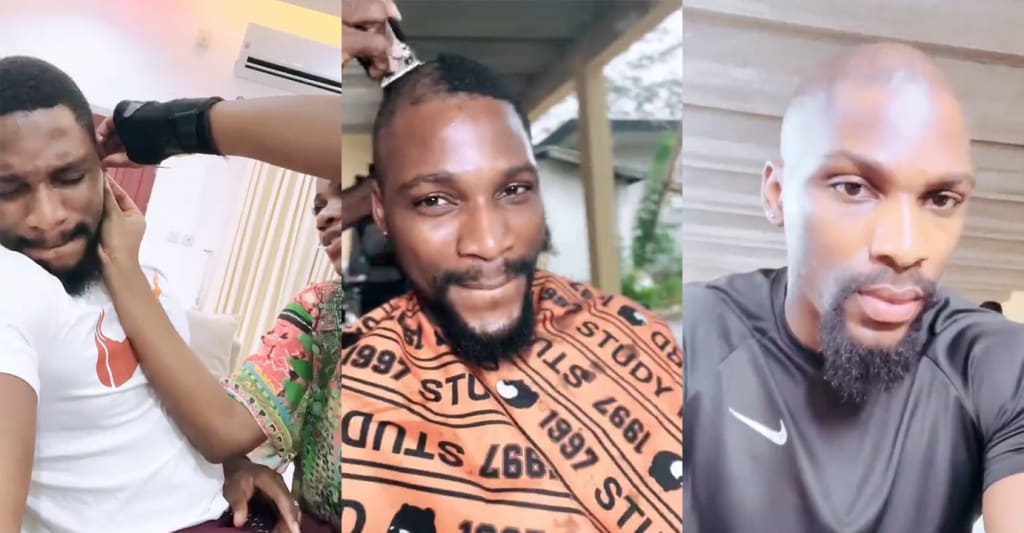 Nollywood actor and television personality Tobi Bakre has always been known for his signature look and charm. When he decided to shave off his hair and pierce his ear, people had mixed reactions. A lot of people did not like it.
Now, Tobi Bakre is explaining why exactly he decided to shave his hair and why he pierced his ear. Here's what he said.
**Before reading on, please make sure to like and follow my Facebook page (Jide Okonjo) so you don't miss out on any new and interesting lists, articles, and stories that I post every single day. I have a really fun page. If you like my page, you will have fun too. So what's stopping you? Like my page and let's have fun together!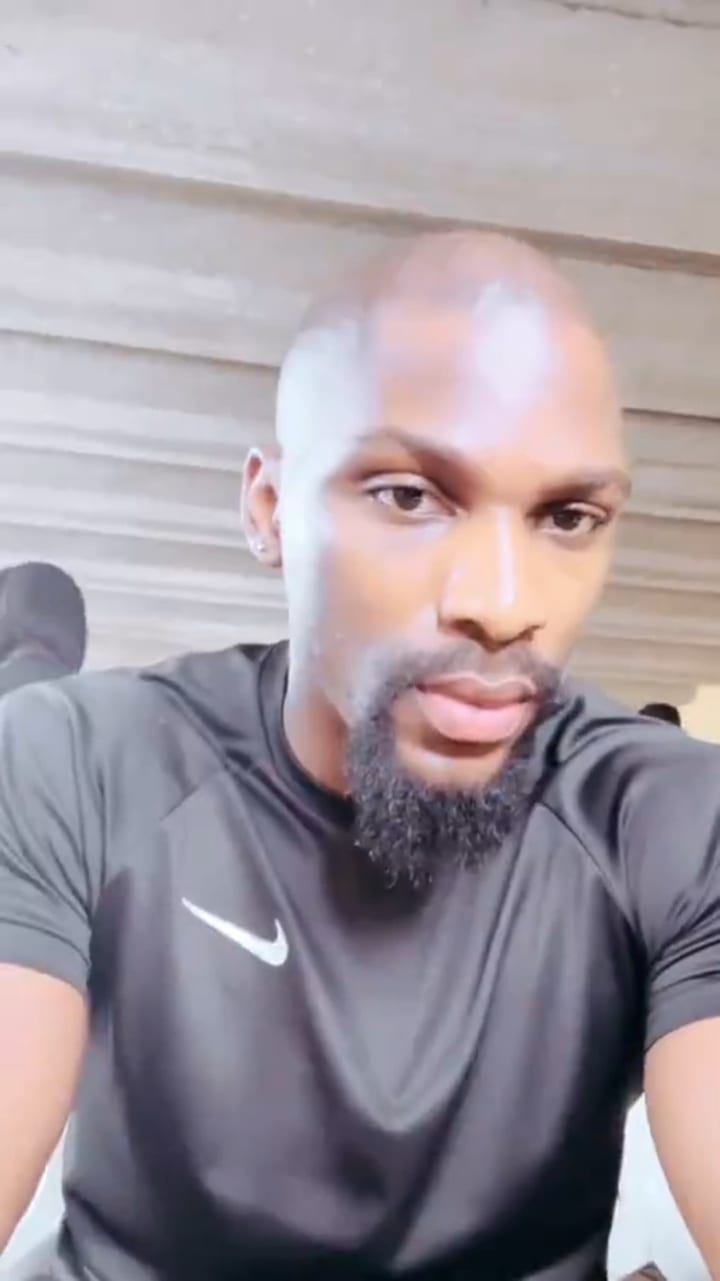 Speaking about why he decided to shave his head and pierce his ear, Tobi Bakre said:
Brotherhood. I read the story and quickly understood most of the requirements to deliver the character strongly. I always love a challenge. I took this one personally. I wanted to look and be different from any other character I ever played. I leveraged on already existing things about my person and added some add-ons to spice up the character. It's an action movie and I am full of action every hour of the day. The assignment was to go in front of the camera and be the very good bad-guy and that was exactly what I became.

I played the role Akin Adetula aka Kalashnikov (One of the brothers). Based on what myself and the producer Jade had discussed, which also was the vision of the Director- Loukman, we wanted a totally different look and feel for the character, and I was willing to go all the way. I changed my diet, changed my workout, shaved my head, pierced my ears to look like the character we all envisaged. I loved it. Getting into character wasn't too much of a hassle. My look made it easier to stay locked into the character.

I am strong and relentless. I love seeing creativity brought to life. I will give an arm and a leg to bring my directors superb motion picture to life. But you see on this project, I was tested. We happened to have most of our shooting days during Ramadan. I was fasting for a good number of the days we were on set. It made it extra challenging for me. After hours and hours of expending all the energy on set, I'll still have to kick in a few hours at the gym to maintain the character's physique. I always had the end result in mind.

Nobody will know or understand I was fasting, or tired, or even hurt hence, I couldn't take any chances. We go all out for the perfect picture consistently. Every other character on set also came through! There was no weakness. When I felt tired, I saw what my fellow actors were delivering and I became energized to keep going. Like Zubby Micheal will always say, we go give them 'wotowoto'
What do you think of what Tobi did and what he said? Would you ever alter your body by piercing your ear or completely shaving your head to serve art? Let me know what you think by leaving a comment either below or on my Jide Okonjo Facebook post.
That's All.
I hope you've had fun. Don't forget to like my page (Jide Okonjo) if you don't already for more stories like this, the fun never ends
To catch up on other content you might have missed, click here.
Until next time, have a wonderful rest of your day.