Why Do We Idolize Celebrities Like Rahat Fateh Ali Khan?
Celebrities have been the idol for many people across the globe, from musicians to actors and so many more.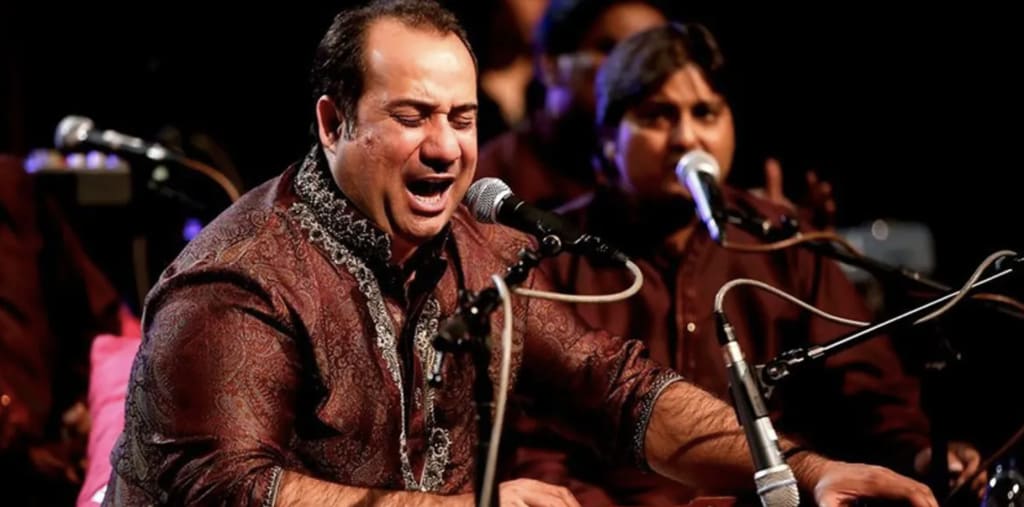 Rahat Fateh Ali Khan - The Famous Artist of Pakistan!
Gods were once worshipped and idolised by people. They worshipped the gods by erecting temples and statues to them. They were their idols, and they prayed to them. Although time has passed, the need to worship and idolise has not; only the idols have changed. People now refer to them as celebrities. Celebrities like Rahat Fateh Ali Khan from Asia has been idolized by the people of Pakistan, India and other Asian countries. Despite him being a totally different personality as to what he portrays in the general public, confirmed through a latest video of him, Drunk!
There is no need to define a celebrity because most people are already familiar with the term. These are the people who frequently appear on our television screens, who we read about in the newspapers, and who we follow on social media.
They are the idols that public relations and media professionals have created. Often, it is our imagination and our hidden desires that draw us to certain celebrities. Celebrities are created rather than born. Sometimes their fame is brief, and other times, if they are talented, their fame may last a long time.
Consider this: we call people celebrities if they appear on TV or in the newspaper a few times. This is usually the admission ticket to the celebrity club. These people could be talented or ordinary people with no special talent who have appeared at least several times on TV, in movies, on stage, or on reality shows for one reason or another.
We elevate them to God-like status and place them on pedestals. Strangely, if they fall, their misfortune provides fodder for gossip, even if we admired, adored, and idolised them.
Who is Rahat Fateh Ali Khan?
Rahat Fateh Ali Khan is a well-known Pakistani playback singer and musician who comes from a family of Sufi singers and Qawwal. His art has crossed national boundaries to reach billions of people. Ustad Fateh Ali Khan's grandson and nephew, Ustad Sufi singer Nusrat Fateh Ali Khan Sahab, did not simply live in the shadows of these maestros. Instead, he has made a name for himself through his music, which appeals to people of all ages.
He began his musical training with his uncle, Nusrat Fateh Ali Khan. Rahat Fateh Ali Khan's best songs were megahits and remain popular among music fans today. Rahat Fateh Ali Khan has also appeared on Indian singing competition shows like 'Chhote Ustad' and 'Junoon.' In 2014, he became the first Pakistani singer to perform at the Nobel Peace Prize Ceremony.
A leading Sufi singer in the country and the nephew of the late (and still legendary) Ustad Nusrat Fateh Ali Khan, is currently in the United Kingdom, where he has received an honorary degree from Oxford University. The ceremony took place yesterday, and the singer was awarded the degree of Doctor of Music, as previously announced by the university.
RFAK stated prior to receiving the degree, "I am honoured to be accepting this degree from Oxford University, a world-renowned educational institution." This will be a very special day not only for me and my family, but also for my fans who have accompanied me on this journey. To be given this honour is a huge honour, and I am grateful that my music has allowed me to reach such incredible heights."
Why Does Rahat Fateh Ali Khan Fake his Personality?
Rahat Fateh Ali Khan portrayed himself with a personality that is loved by the country. However, in the recent times he was seen drunk on a leaked video. The actions of the celebrity was not the same as he portrayed himself, an honourary doctrate degree holder has no respect of the sentiments of general public, who idolize him for being a great musician.