Waiting room
An argentinean experience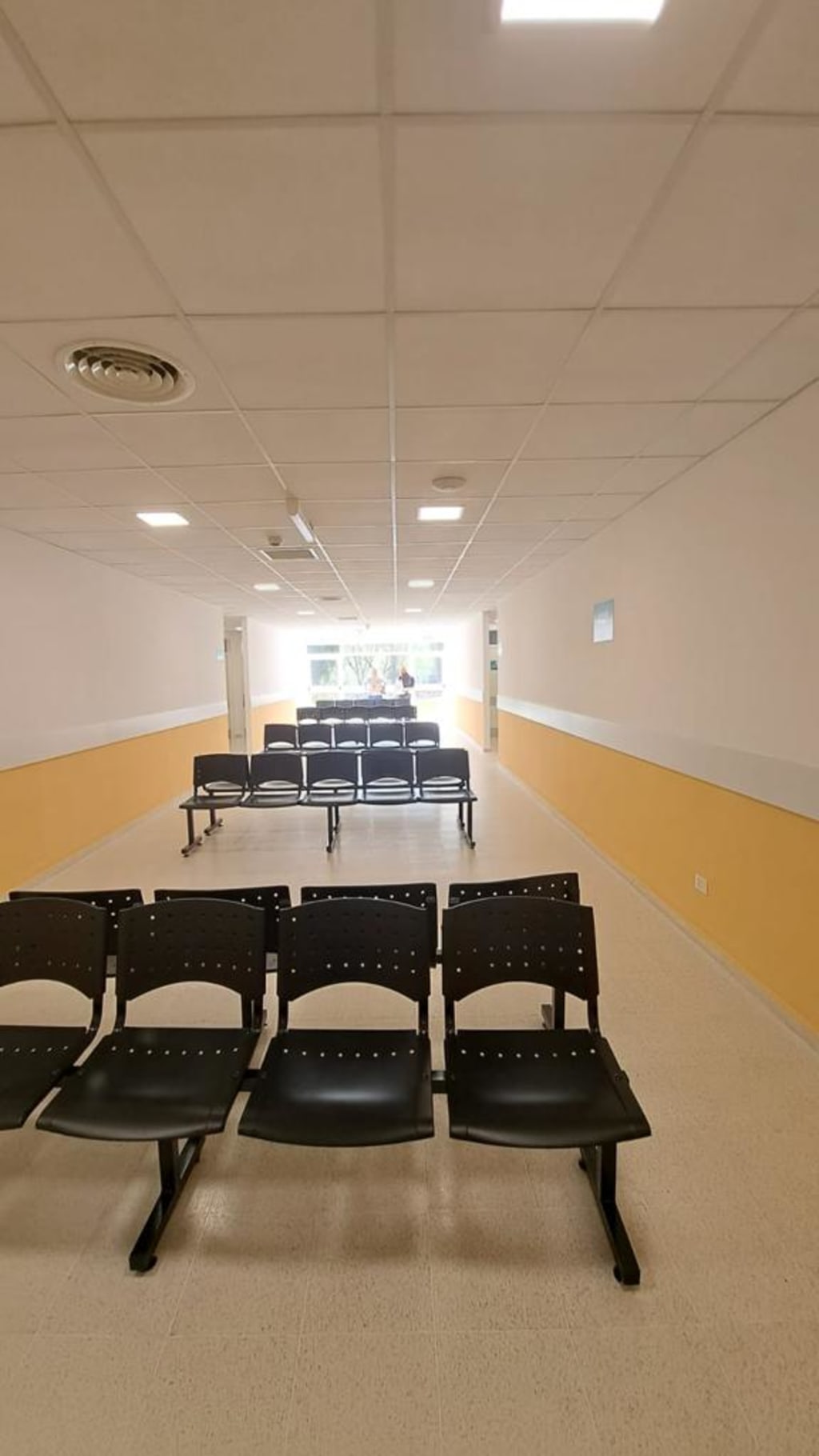 I've always wondered why doctors give out appointments if they never call you on time. If you arrive early, you will have to wait at least 40 minutes. And if you are late...well, I wish you have a good book with you or lots of data on your phone.
Anyways, here I am again waiting while I check on my list my anual medical examinations. And of course I forgot my book and my data is so low it won't even load Whatsapp. So as I was starting to get bored I observe everything around me. And as I watch I can feel all the germs floting in the air. I kind of miss the face masks in this type of situation. I might carry it with me next time I have to be here.
So I am now aware of all the waiting room characters around me.
A little kid not older than five is crying non stop with that cry that is not loud but in any case not less annoying. Constantly repeating "mooom, mooom" as a mantra in between breaths. That make me wonder why in this building pediatric doesn't have their own floor. I know it sounds terrible because I am not a mom and as a woman in the golden years for that I have been judge about this kind of thoughts several times, but it is the truth: kids need their own space for things and people who don't have kids need their own space too.
A teenager is repitedly mumbling and rolling her eyes to her mom who looks like a really nice woman trying to make her daughter feel good. If I could I would tell her not to boder. I remember when on my teens days EVERYTHING my mom told me or asked me would boder me (sorry mom).
An older couple, probably around their 80s are patiently waiting, with the calm of who goes through this on a daily basis, or at least a couple of times a week. He is holding his cane in front of him with his left while his right is holding his wife's hand as she is speaking to him on that loud whispering voice that older people use when they try not to yell but do it anyways.
A pregnant lady around my age and her partner are coming in through the door and sit down right in front of me. She is doing something that caught my attention, pulling out of her purse a check list and now she is reading it to him: "kicks on the same spot" "pee every 20 minutes". This is definitely her first pregnancy and I think it was a very smart idea to write down those kind of things. I am also thinking (and this might sound weird) on how brave she is. How many times we don't ask something just because we are afraid of how people will think about us? Specially on health behalf, why would we keep a doubt just because it might sound stupid to someone else? What if that is a sympthom for something bad? And if it is not important at all, at least we've asked.
All of a sudden somthing brought my mind back to reality, I don't know what is. Now my brain and my attention are back at the waiting room as my ears get the familiar sound of my name: "CANOVA MANUELA". The doctor is finally ready for me.
As I am walking to the doctor's office I am thinking on how interesting is observing instead of drowning my face into my cell phone, and I wonder how many people, things and situations I have been missing because I was not paying attention.
To be honest, today's waiting was not such a waist of time.
About the Creator
Borned and raised in Patagonia, Argentina. I've been travelling the world chasing happiness and adventures for almost 10 years. I'd like to share life facts and couriosities with you!
Reader insights
Be the first to share your insights about this piece.
Add your insights