Top 3 Unique and Thoughtful Father's Day Gifts for Every Kind of Dad
From Music Lovers to Outdoor Enthusiasts: Tailored Gifts for Your Dad's Interests
Every father is unique, each with his own passions and pastimes. So, a one-size-fits-all approach to Father's Day gifts just won't do. Whether your dad is a music connoisseur, an outdoor enthusiast, or a lover of leisurely afternoons, we have a thoughtfully chosen gift that matches his personality. Here are our top three picks for Father's Day gifts that are as distinctive and special as your dad, ensuring he'll cherish them for years to come.
Reef Flip-Flop Review: The Perfect Father's Day Gift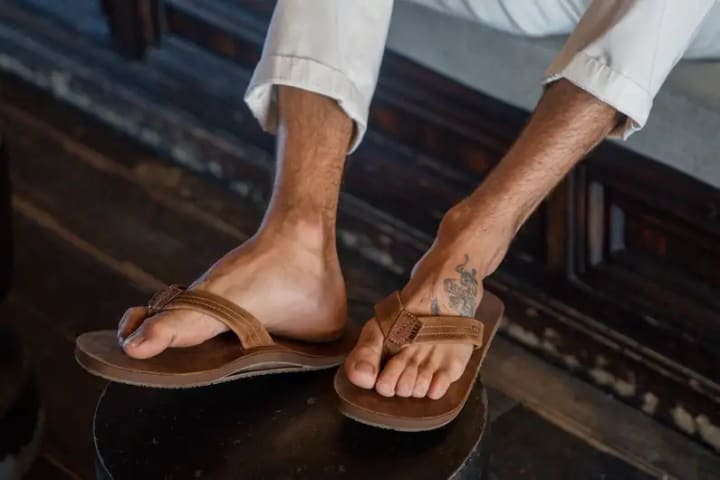 Reef flip-flops are widely popular among surfers and beachgoers for their quality and comfort. However, this particular model goes a step further in both quality and functionality.
This flip-flop is made from ethically sourced full-grain leather, which ensures that the product is both durable and visually appealing. Additionally, the super-grippy rubber on the sole provides extra safety and stability even on slippery surfaces.
But the real standout feature of this flip-flop is its hidden bottle opener embedded in the sole. This feature can be incredibly handy when you're at the beach or at a picnic and is sure to be a hit with fathers. In fact, Samantha, one of our team members, praises the comfort and bottle opener of this flip-flop. Her husband, a father and surfer, notes that he doesn't notice the opener at all under his foot.
As a gift, you can pair these flip-flops with a six-pack of your dad's favorite beer brand. This combination would make a practical and fun gift for Father's Day, and it's sure to make him feel special.
Review: Burt Bacharach and Elvis Costello Double Album - A Perfect Father's Day Gift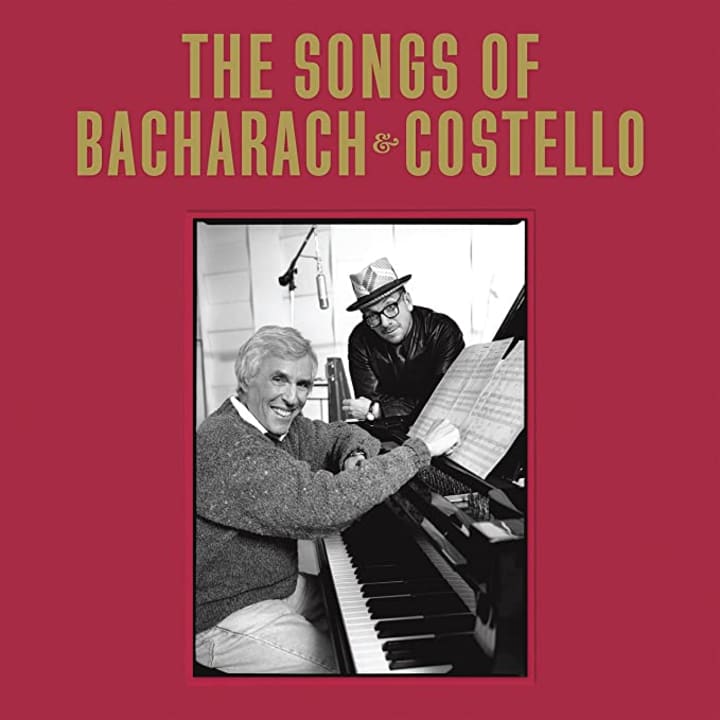 Burt Bacharach and Elvis Costello are two names that command respect in the world of music. Having written and composed together for over three decades, their collaborative work is a testament to their musical genius. This newly remastered double album, compiled by Costello, is a celebration of their enduring partnership.
The album features every song they published together over their three-decade journey. Mostly sung by Costello, with Bacharach accompanying on the piano, the 18-song collection is a trip down memory lane, capturing the distinctive, jazzy sound that defined their collaboration.
The music has a timeless quality, a throwback feel that transports the listener to another era. It's easy to imagine these songs playing in the background of a sophisticated cocktail party, adding a touch of nostalgia and elegance to the ambiance. But they are equally suited to a more intimate setting - a solitary listening session with headphones, perhaps, where one can truly appreciate the subtleties of Costello's vocals and Bacharach's piano.
This double album is not just a collection of songs; it's a piece of music history, a tribute to the late Burt Bacharach and the lasting influence of his partnership with Elvis Costello. For Father's Day, it would make a thoughtful gift for any dad who appreciates great music and the art of songwriting. It's a chance to share a piece of musical heritage with your father, and perhaps even introduce him to some songs he hasn't heard before.
Gift this album along with a quality pair of headphones for a truly immersive listening experience, or pair it with a favorite cocktail mix for a sophisticated evening of music and relaxation. Either way, this album is sure to be a hit this Father's Day.
Review: Portable Hammock - The Ideal Father's Day Gift for Outdoorsy Dads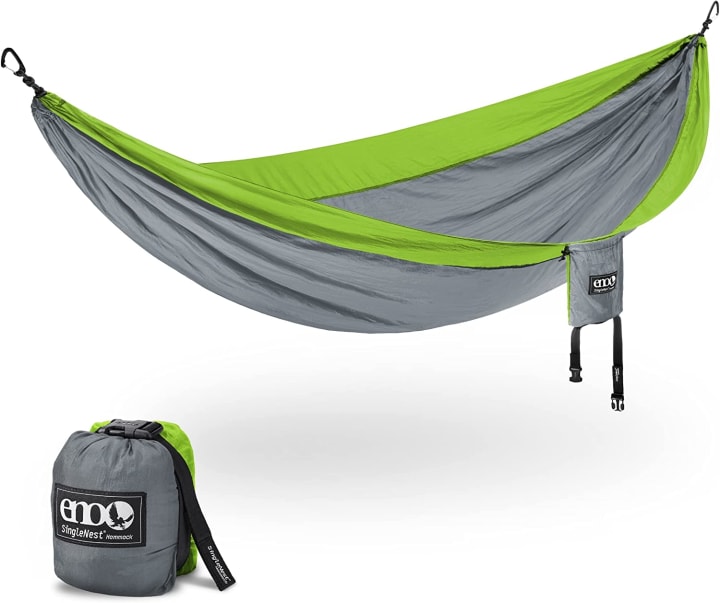 The perfect blend of strength and comfort, this portable hammock is an outstanding gift choice for Father's Day, especially for dads who love to camp, backpack, or simply enjoy a relaxed afternoon in the backyard.
Constructed from stretch nylon material, the hammock is both durable and comfortable, providing a silky yet robust surface for lounging. The seams are reinforced with triple stitching, ensuring its ability to withstand the test of time and use. Despite its strength, the hammock is impressively lightweight, weighing in at just 1 pound. It can easily be packed down to the size of a grapefruit, making it the perfect companion for backpacking trips or spontaneous adventures.
The hammock comes with strong wire gate carabiners and a nautical-grade line for hanging, allowing it to safely and securely support up to 400 pounds. This makes it perfect for accommodating everyone from individual users to playful dogpiles.
One of our favorite portable hammocks on the market, it offers a fantastic way to enjoy the great outdoors or just unwind in the comfort of your own backyard. For the dad who loves to be outside, or who enjoys a good nap under the sun, this hammock is the ideal gift.
Pair it with a good book, a travel pillow, or even a portable music speaker for a complete outdoor relaxation kit. Whether he's hanging it up in the wilderness or just outside the back door, this portable hammock promises many hours of comfort and relaxation for Father's Day and beyond.
Reader insights
Be the first to share your insights about this piece.
Add your insights