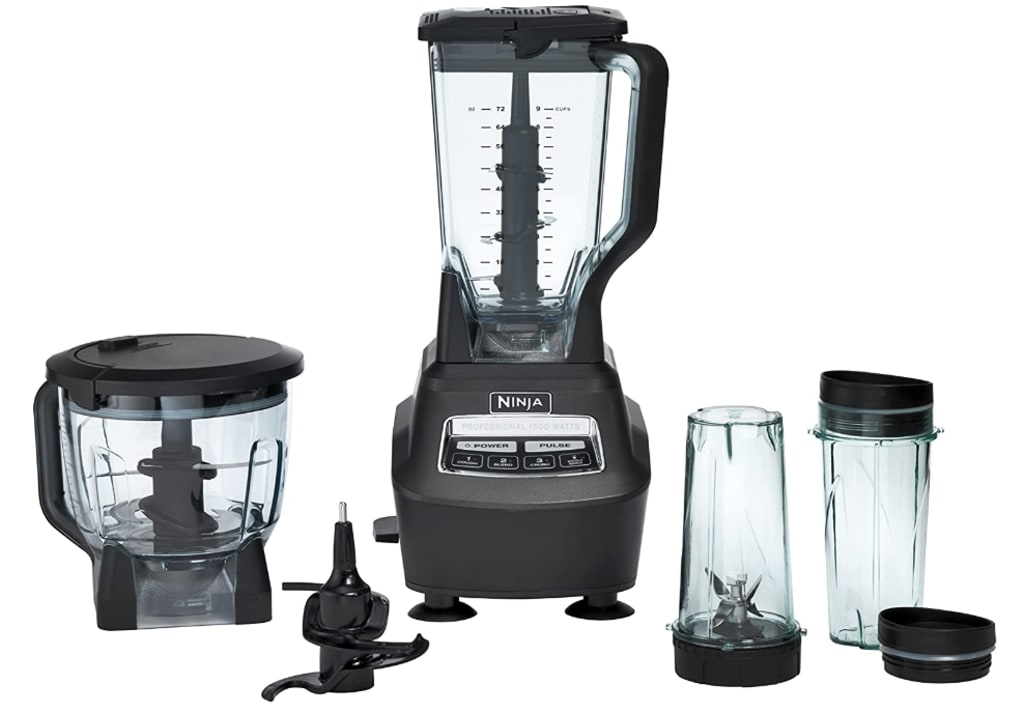 the Ninja BL770 Mega Kitchen System
Are you tired of having multiple appliances cluttering up your kitchen counters? Do you want a blender that can do it all? Look no further than the Ninja BL770 Mega Kitchen System. This blender and food processor combo is a powerhouse kitchen appliance that can handle everything from smoothies to dough. In this review, we'll dive into all the features of this machine, its pros and cons, and whether it's worth the investment for your kitchen.
Powerful Motor and Blades
The Ninja BL770 Mega Kitchen System comes with a 1500-watt motor and high-performance blades that can easily blend and crush even the toughest ingredients. Whether you're making a smoothie with frozen fruit or crushing ice for a frozen cocktail, this blender can handle it with ease. The blades are also designed to pulverize whole fruits and vegetables, meaning you can get the most out of your produce and pack in even more nutrients into your smoothies.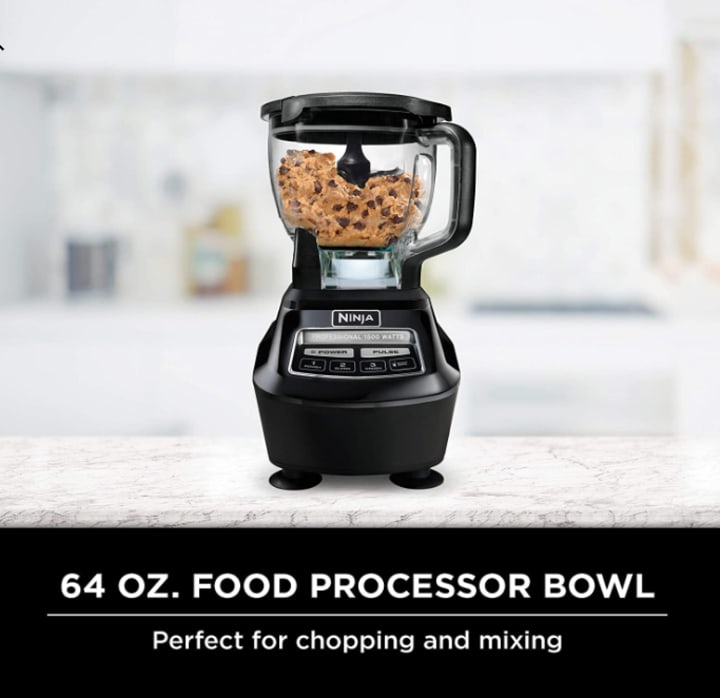 Multiple Pitchers and Accessories
One of the standout features of the Ninja BL770 is its versatility. It comes with multiple pitchers and accessories that allow you to tackle any recipe with ease. The 72-ounce pitcher is perfect for making large batches of smoothies or frozen drinks for a crowd, while the 64-ounce food processor bowl can easily chop vegetables, mix dough, or make nut butter. The single-serve blending cups are also great for making individual smoothies or protein shakes.
Easy to Use and Clean
The Ninja BL770 Mega Kitchen System is designed with user-friendliness in mind. The blender comes with an intuitive control panel that is easy to navigate. The control panel features various buttons that allow you to adjust the blending speed, pulse, and power. The buttons are labeled clearly, making it easy for you to select the right function for your blending needs.
Additionally, the blender jar, processor bowl, and attachments are all dishwasher safe, making cleaning a breeze. You can easily disassemble the parts and place them in the dishwasher or hand wash them in the sink. The blades are also easy to clean, as they detach from the jar and processor bowl. The blender jar and processor bowl are made of BPA-free plastic, which is durable and easy to maintain. The plastic is scratch-resistant, ensuring that the jars and bowls maintain their clarity over time. This makes it easy to monitor the blending process and ensure that your ingredients are blended to the desired consistency.
One notable feature of the Ninja BL770 is the included single-serve cups that come with their own lids. These cups allow you to blend individual servings of smoothies, shakes, or other beverages directly into the cup. You can then take the cup with you on the go without having to transfer the contents to a separate container. This feature also makes cleaning easier, as you can simply rinse out the cup and place the lid on top.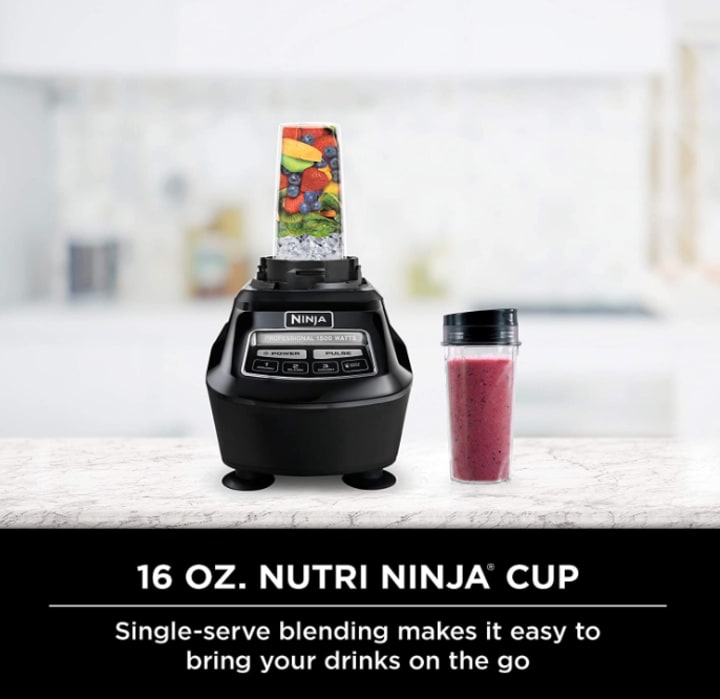 Pros and Cons
Pros:
- Powerful 1500-watt motor and high-performance blades
- Multiple pitchers and accessories for versatile use
- Easy to use and clean
Cons:
- Loud operation
- Large size may not be suitable for smaller kitchens
- Blades are very sharp and require careful handling when cleaning
Final Verdict
Overall, the Ninja BL770 Mega Kitchen System is an excellent investment for any kitchen. Its powerful motor and versatile pitchers and accessories make it a great choice for anyone who wants a blender and food processor in one. While it may be too large for some kitchens and its loud operation may be a drawback for some, its ease of use and easy-to-clean design make it a standout appliance that will last for years to come. If you're looking for a powerful and versatile blender that can handle anything you throw at it, the Ninja BL770 is a great choice.
Read more about the Ninja BL770 Mega Kitchen System and get the lowest price here
Reader insights
Be the first to share your insights about this piece.
Add your insights