The Ultimate Keto Meal Plan Review: Transform Your Body and Mind with this Proven Diet
Discover the Benefits of the Ketogenic Lifestyle and Achieve Optimal Health and Fitness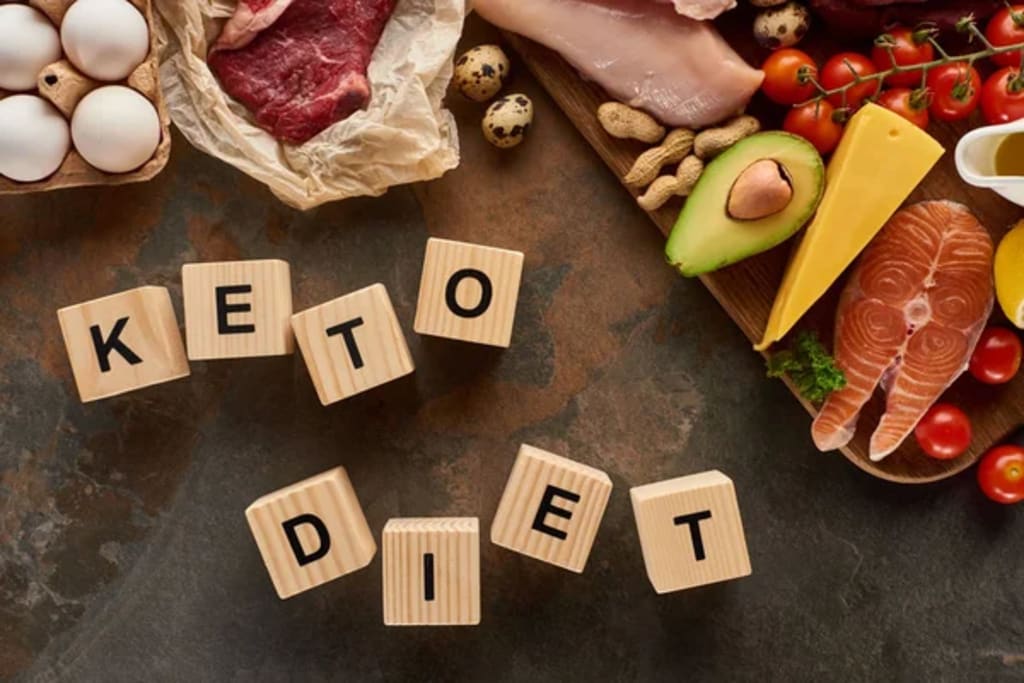 As the popularity of the ketogenic diet continues to grow, so does the need for informative and practical resources to help individuals adopt this lifestyle. The Ultimate Keto Meal Plan offers just that, providing a comprehensive guide to help people succeed on the keto diet through meal planning and preparation.
The book begins with an introduction to the ketogenic diet, explaining the underlying principles behind it and its potential benefits. It also provides tips for getting started, such as setting realistic goals and tracking progress. The author, Amanda C. Hughes, then dives into the specifics of the diet, including which foods are allowed and which should be avoided. She also provides information on how to calculate macronutrient ratios and adjust them to fit individual needs.
One of the standout features of The Ultimate Keto Meal Plan is its emphasis on meal planning. Hughes provides detailed instructions on how to plan meals for breakfast, lunch, and dinner, as well as snacks and desserts. She includes a variety of recipes for each meal, ensuring that there is something for everyone. The recipes are easy to follow and include nutritional information, making it simple to track daily intake.
Throughout the book, Hughes stresses the importance of meal prep to make sticking to the diet easier. She provides tips on how to batch cook meals and store them for easy access throughout the week. This not only saves time but also helps individuals stay on track by ensuring that healthy meals are always readily available.
In addition to the meal plans and recipes, The Ultimate Keto Meal Plan includes a wealth of other helpful information. Hughes covers common pitfalls to avoid when starting the diet, such as not drinking enough water and not getting enough electrolytes. She also provides guidance on how to eat out while on the keto diet and offers suggestions for keto-friendly snacks to keep on hand.
One aspect of the book that sets it apart from other keto resources is its focus on sustainability. Hughes acknowledges that sticking to any diet can be challenging in the long-term, and provides practical advice on how to maintain motivation and stay on track. She encourages readers to find healthy swaps for their favorite comfort foods and experiment with new recipes to keep things interesting.
Another benefit of The Ultimate Keto Meal Plan is that it is suitable for anyone, regardless of their level of experience with the keto diet. Hughes provides clear explanations and breaks down the information into manageable pieces, making it accessible to beginners. At the same time, she includes advanced tips and recipes for those who are more experienced with the diet.
While there is no doubt that The Ultimate Keto Meal Plan is a valuable resource for anyone following the keto diet, there are some limitations to consider. For example, the book is focused solely on meal planning and preparation, so readers looking for more detailed information on keto-specific topics such as ketosis or the science behind the diet may need to look elsewhere.
Additionally, the book is geared towards a predominantly American audience, which may pose a challenge for readers living in other parts of the world. Many of the recipes call for ingredients that may not be readily available in other countries, and the measurements are given in cups and ounces rather than metric units.
Despite these limitations, The Ultimate Keto Meal Plan is an excellent resource for anyone looking to adopt a ketogenic lifestyle. It provides all the information necessary to understand the diet, plan meals, and stay motivated. With its easy-to-follow recipes and emphasis on sustainability, it is an invaluable tool for long-term success on the keto diet.
Reader insights
Be the first to share your insights about this piece.
Add your insights