The Season of Selfishness
Christmastime represents the pinnacle of egoism to Zevon Perell.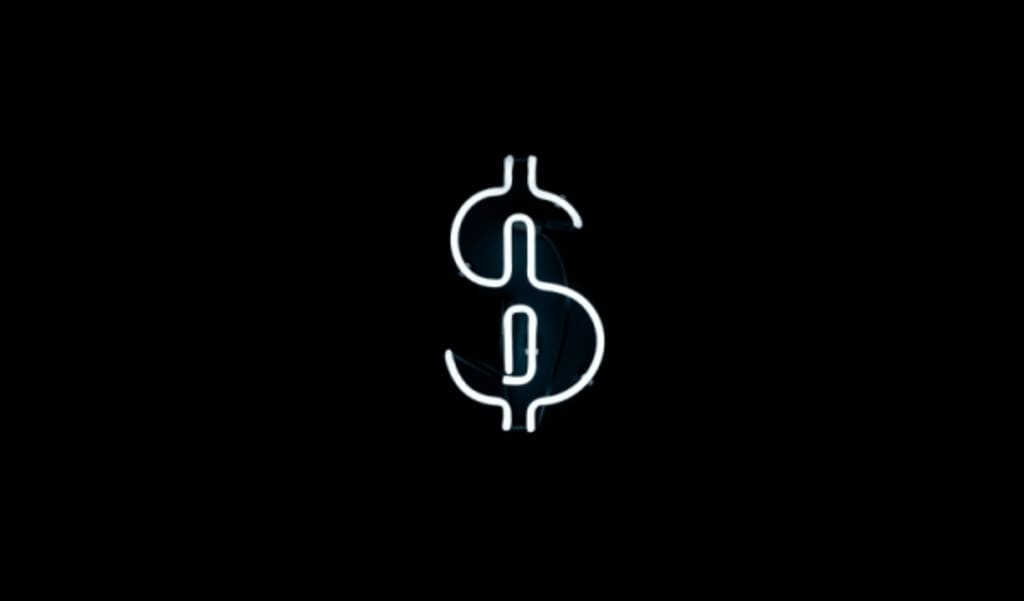 The twenty-second day of December brought an unusual warmth to the city of Wilmington, Delaware, at least for the winter season. Zevon Perell enjoyed the unseasonable climate. He had just reached the floor of his hedge fund, Perell & Power Capital. He stood at six feet four inches and possessed the skin color of embers. His business partner was Gerty Power, a five foot five inch lady with the skin color of sandstone and hair dyed the color of the waters of Aruba.
"Good morning, Z," Gerty said. "Merry Christmas."
"Yes, good morning to you and merry Christmas."
"We've got the percentage points that we wanted on the Crucial Concepts deal."
"That's what I like to hear."
"What are you doing for Christmas?"
"I'll be spending it with my family. You?"
"Again, I'll be with my fiancé in Alapocas."
"I see. Enjoy your feast that you plan to prepare."
"He's doing the cooking."
"...Okay, I see you're resting up and letting the man plan the meal."
Gerty laughed and passed Perell in the hallway.
Just then three snaps appeared on Perell's smartphone. The people who snapped them had done so in early March. The pictures showed in one, a man with broken arms in casts with thumbs up; another depicted the first check from a woman's bank that she established; and the final snap illustrated sick children being fed and clothed.
"I'm going to leave the office, Gert'. For the day."
"Okay. I'll keep things running."
Perell entered his white V12 powered sports car. His wealth spoke for him. But he had to speak to the children. He peered at the console and asked the computer to draw up the number to each child's parents related to the snaps. He made it a conference call.
"Hello, Mr. Perell," the mother and two fathers chimed.
"Merry Christmas to you all. I just wanted to see if I can take Tyquisha, Carver, and Cyntoia out on the town for some cheer."
"I don't have a problem with it," said Tyquisha's father, Branford Fellows.
"I'm game," said Da'tyia Knoll, mother of Carver.
"Sure," Jameson Victor, Cyntoia's father said.
He stopped by the high school in the South Bridge section of Wilmington, Delaware. He parked the automobile along the side of the school. "Merry Christmas Mr. Perell, is there anything that I can help you with?" asked an office assistant to the school.
"I wanted to see if Tyquisha Fellows, Carver Knoll, and Cyntoia Victor can be excused for the rest of the day.
"I'll just have to check with their parents…"
Perell held up his smartphone. The parents waved at the assistant as she made an announcement for the three students to report to the principal's office.
Perell pressed a button and opened up the scissor door to allow the children entry into his speedster with four leather seats. Fourteen-year-old Carver Knoll sat in the front seat and sixteen-year-old Tyquisha Fellows and fifteen-year-old Cyntoia Victor sat in the most comfortable of plush seats in the rear.
He turned to Tyquisha and said as he sped off, "Now you see, your father paid me, with interest, the loan that he had asked for to have his arms mended. He came through on that promise and I am affording you and your family the tidings of a happy lender. Because of his honesty and integrity, he and you and your mother and siblings will be able to enjoy a bountiful Christmas."
He then turned to Carver. "For your mother's steadfastness, she opened up Resolution Bank to become a lender herself. She paid all of her dues on time and accepted the risk that goes with having money lent to you just as I accepted the risk in lending it. For her efforts to create her own bank, I am pleased to trade with you and your mother and father the benefits of a Christmas bonus."
He then turned to Cyntoia who had a friend in the hospital. "I have a special place in my mind for sick children. They didn't ask for the disease that developed in their bodies. It is because of their bravery and resilience that I am cutting a check for two hundred and fifty million dollars to help support the Wilmington Children's Hospital." For a man worth at least twenty billion dollars, this was not a drop in the bucket, but a sincere way of showing his concern for the health of young people.
"I know that there is no Santa Claus but are you Santa Claus?" Cyntoia blurted out.
"No, but I recognize that the spirit of Santa Claus, of justice, of trading with those who deserve it. All three of you deserve it for aiding your parents and being studious at school and for being selfish. Now, I don't mean trampling over the next child to have your way or throwing a temper tantrum. I mean pure, clean selfishness that springs from a mind bent on creation. Your productiveness is a sign that your ego is intact. For having benevolence for those who have been afflicted with diseases and disorders, you have shown yourselves worthy. All of you children have taken the time to inform me of the problems that your parents ran into earlier this year. In that time, I responded to your requests and also made it clear that I would help the stricken children, too. Christmastime is the season of selfishness because it relies on the fact that if you are virtuous, you will be rewarded. And if you show nothing but vice you get nothing—"
"Or a lump of coal!" Carver said.
"Yes, but I wouldn't mind a piece of carbon that has so many applications."
They all laughed. The high-horsepower sleigh glided over the pavement with might and ease. The quartet stopped at the Wilmington Children's Hospital. Perell went up to the staff and welcomed his three young egoists to join in lighting the tree. He had in his possession a tree topper unlike most. This was not an angel or even a star. It was the sign of the dollar. With a ladder, Perell placed it on the tree and counted down for the tree to be lit.
"Three, two, one!" The staff and children exclaimed. The lights illuminated the space and sent a jolt of joy through the veins of all involved.