The Original Story Of Thumbelina
How a movie can ruin a story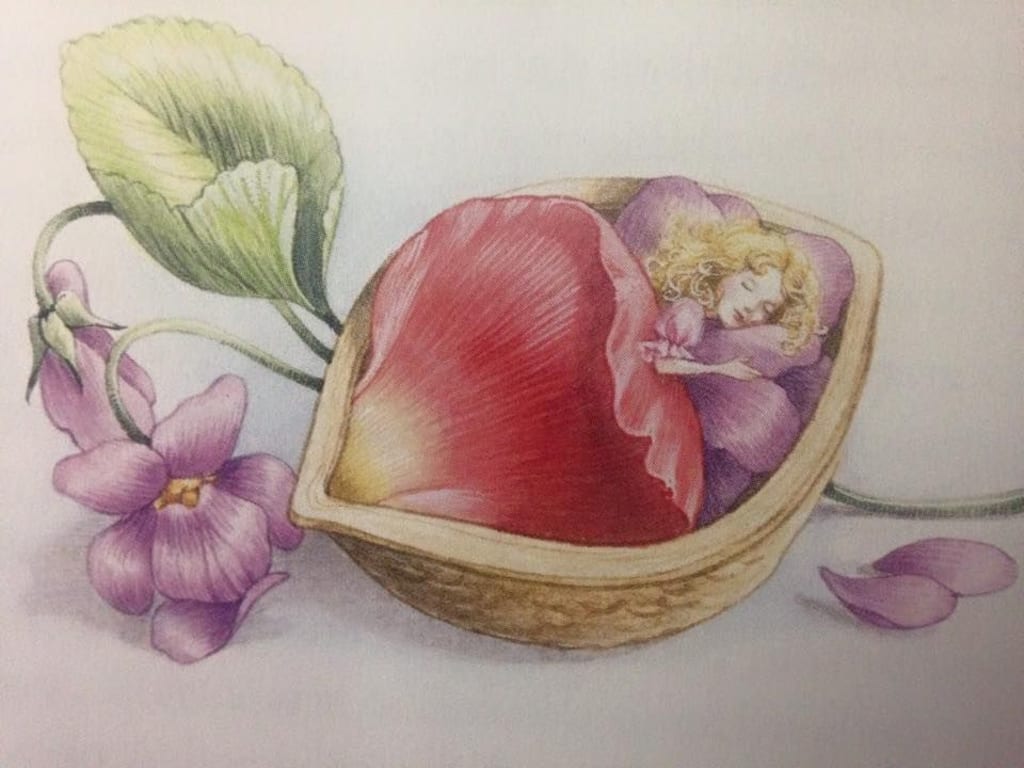 Every night, without fail, I snuggled up in my blanket and opened the red book with golden seams of bedtime stories. I had a vast choice of wonderful stories like Rumpelstiltskin, Goldilocks and Snow White. However, I'd always go back to my favourite of them all, Thumbelina.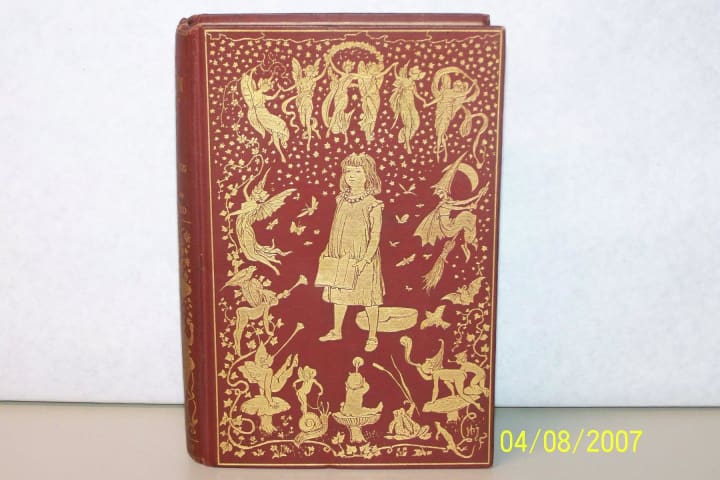 The story of Thumbelina follows the adventures of a tiny woman the size of a human thumb (hence the name) who was hatched from the inside of a tulip. One night, when she is sleeping, a frog comes along and takes her away to become a wife for her son. Thumbelina resists every attempt made by the frog and her son. She successfully escapes with the aid of a fish and a butterfly. However, Thumbelina is then captured, again, by a stag beetle but doesn't stay with them long as his friends expressed a dislike for her and she was tossed to the side. She finds herself very lonely and concerned for her safety as winter is about to set in. She comes across a friendly field mouse who offers her shelter and suggests that Thumbelina marry his neighbour, the mole. She, then, finds herself having to reject the pressure of the field mouse's suggestions and runs away with a swallow she helped out. Thumbelina comes across a distant land where she finds a tiny flower prince who is a perfect match for her and they marry. Thumbelina becomes 'Maia' (a nymph) and accompanies her new husband on his travels from flower to flower.
Reading this as a small child, it made me imagine the world of Maia's and, at one point, I wanted to be like Thumbelina. I would imagine myself finding my flower prince when I was lonely and would think of people that weren't very nice to me as the frogs, moles and beetles of my life.
Hans Christian Anderson, the author of Thumbelina, made loneliness a very common theme in his tales. In the ending, a bluebird is revealed to have been watching Thumbelina from afar and has fallen in love with her. Once Thumbelina finally marries in the end, the bird flies away to a house and tells the man her story. In my research about this, it is thought that Hans could have been the person the bird was talking too or he could have been the bird himself. People have speculated that he could be both as his biography reveals that he was a man who knew the pain of unrequited love and hopelessness. It is said to be a stroke of genius to add such a complex ending and depth to a story which would otherwise follow the fairy tale like narrative.
Read a short version of his Biography here:
In 1994 the movie adaptation was released and in recent years it has come under fire and controversy. The film doesn't follow the true story except for the basic characters which thankfully I never watched. However, the movie of Thumbelina has come under fire because people have made the connection that she would have only been three days old when meeting her fairy-tale prince and eventually marrying him. There have also been comments online which express anger of the main character, Thumbelina, being weak, whiny and unlikable.
My final thoughts on Thumbelina are that I see a lot of myself in the original character that Hans Christian Anderson created. As a woman who has left behind and "escaped" people who wanted me to do things I didn't want to do and then finding the person I want to be with, I think that the original tale is actually quite beautiful and can be interpreted differently from whoever reads it. I deciphered a tale of love and happiness for a tiny woman who otherwise felt lonely and pushed aside.
About the Creator
I like to write about true crime and do small investigations. I also write fiction sometimes
Reader insights
Nice work
Very well written. Keep up the good work!
Top insights
Compelling and original writing

Creative use of language & vocab

Easy to read and follow

Well-structured & engaging content

On-point and relevant

Writing reflected the title & theme
Add your insights