The marvelous -- Helen Keller
The marvelous -- Helen Keller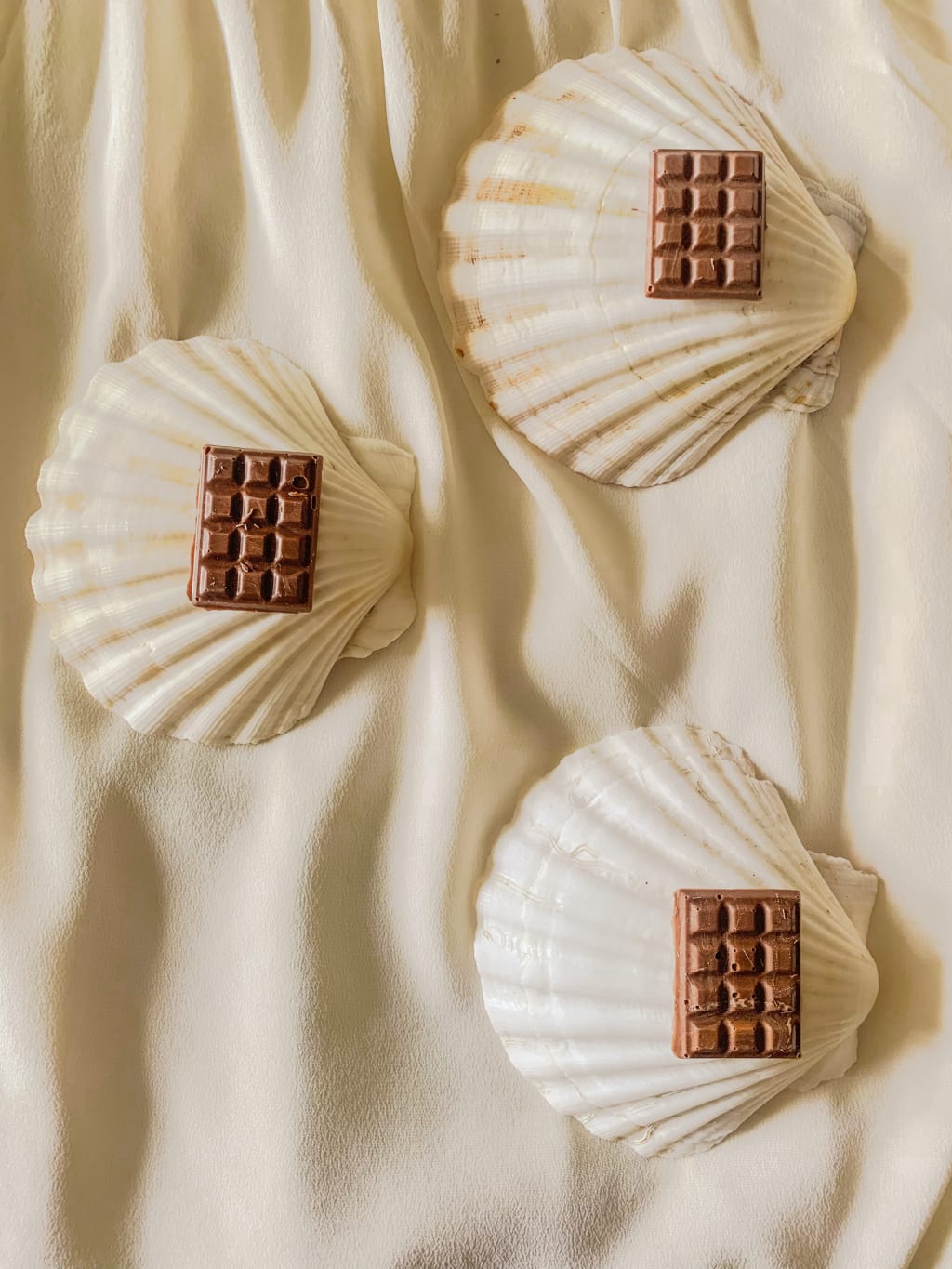 "The day my teacher, Anne Sullivan, came to my house was the most important day of my life. She freed my spirit."
Helen Keller's parents were overjoyed when she was born on June 27, 1880. She was a healthy, bright child who could say "tea" and "hello" at six months and was walking on her first birthday. Flowers were blooming in the yard, birds were singing, and curious little Helen spent the first 19 months of her life happily.
But the good times were always short-lived. Helen, one and a half years old, suddenly had a high fever. Doctors diagnosed her with acute gastric congestion and brain congestion and declared her dead. After a few days, Helen's fever was miraculously gone, but when she opened her eyes she found the darkness in front of her eyes, a feeling of horror and grief that she never forgot. From then on, she began to live in the dark and silent world.
Being deaf and blind, Helen was doubly lonely. As she grew older, her desire to express her thoughts and feelings grew stronger than a few monotonous gestures were enough. Every time people didn't understand her, she lost her temper, and the desperation of not being able to communicate made her kick, cry, roll and yell until she was exhausted. Until the age of seven, Helen was a spoiled, violent, willful little girl.
In March 1887, Anne Sullivan came to Helen's house, which became the most important day in Helen's life. It was she who helped Helen change from a small animal into a human.
At the beginning of their meeting, when Helen caught hold of the DOLL Sullivan had given her, she began to spell "d-o-l-l" in Helen's palm. Helen followed but did not understand the meaning of the word. One morning Helen was grabbing at other people's food, as was her custom. When she caught the sausage on Sullivan's plate, Sullivan held her hand down. Helen began to lose her temper, rolling on the floor and fighting with the teacher... She was determined to let Helen form a good life habit.
After three or four days, Helen's attacks decreased and she began to pay attention to her surroundings, mimicking her teacher by spelling inexplicable words into her hand each day. One day two weeks later, as Helen dipped her hand into the cool running water, Sullivan took her hand and spelled "water" in her wet palm. Helen struggled to pull her hand away. Sullivan clung to it, writing "water" again and again. Suddenly Helen stopped struggling like an electric shock, holding her breath as she absorbed the words in her hands. "Water" from the palm of her mind, imprinted on the heart. For an instant, her face lit up with insight. Turns out everything has a name!
At the beginning of the chaos, Helen's life seemed to wake up from a dream. She sat on the ground laughing, Shouting, and pounding the ground with her fist. She eagerly asked Miss Sullivan to teach her more words quickly, she wanted to know the world again. That day, she learned 30 words, and in a month she learned nearly 400. Then she learned to read...
"To get real talent, you have to climb strange mountains and dangerous peaks. I slipped several times, fell, and couldn't climb up, but I was encouraged with every bit of progress I made. My heart became more and more eager, I climbed bravely, and gradually saw the wider world."
Miss Sullivan was a great educator. She was patient and interested in Helen's education. She did not control anything, and she always explained vividly with a nice story or a poem. She took Helen to nature to learn, and guide Helen to touch and experience animals, and plants. Helen asked no questions, and Miss Sullivan answered no questions.
This way of learning allowed Helen to gain too much. The biggest gain was that she found herself and began to enjoy the freedom of her heart. Locked in the dark, the girl is no longer alone. She learns to communicate and participate. In six months, Helen was writing in Braille to the children at the Perkins School for the Blind.
Helen is a lively and enthusiastic girl with many hobbies. She loved field walks and outdoor sports and learned to row and swim as a child. She likes to sail a boat and fight the wind and waves. She also likes to go boating on moonlight nights. She also likes knitting, playing chess, and playing blind solitaire. She did everything with gusto and spoke to others with more vividness than a healthy person could feel.
Reading was Helen's greatest pleasure. She learned, she felt the world, she was hungry, and she reread every braille book she could get her hands on. She helped her translate a lot of books that were not in Braille into sign language. When the teacher's hands were too tired to stop, Helen even worried to touch the print on the book by herself...
Physical defects cannot stop an indomitable heart. Little Helen announced that she was going to go to Harvard University to compete with normal girls.
To that end, she left a school for the deaf for two years and enrolled at Cambridge High School for Girls. She attended class with her every day, wrote what the teacher said in the palm of her hand with infinite patience, looking up new words for her after class, and read and reread textbooks and notes.
At 19, Helen entered Radcliffe College at Harvard University. In college, many textbooks were not available in Braille, and she had to rely on others to spell the contents into her hands, so she spent much more time preparing her lessons than other students. While other students were playing and singing outside, she was preparing for her lesson. The long-term hard study, let her master a lot of knowledge and a superior memory, she has the power to change her fate.
"The world is good, even darkness and silence. No matter what kind of circumstances, we must continue to work hard and learn to be satisfied."
"My body is not free, but my heart is."
Helen, who was deaf and blind since childhood, had no problems with her vocal cords, but she could not learn to speak because she had never heard or seen others speak. For Sally, Helen found an expert who taught her to use her hands to feel the changes in the shape of someone's mouth when they speak, as well as the differences in the way they inhale and exhale through the nose to learn pronunciation. The first time she uttered the words "it's warm" in a coherent way, she realized that a new power had freed her from the chains of her soul and the silence of death.
Accompanied by Teacher Sullivan, after repeated hard exercises, Helen stepped onto the podium.
During the first speech, Helen stood on the stage shaking and shouted as loudly as she could. She felt as if she had shot a cannon, but later heard that the noise was as low as a mosquito. But, from then on, Helen could speak and make speeches!
In college, Helen participated in a petition to establish a special committee for the blind, and after graduation, she became increasingly busy. As one of the leaders of the American Foundation for the Blind, Helen and Sally spent three years traveling to 123 cities across the country, speaking to more than 200,000 people to raise money. To this end, she went to the White House to visit President Coolidge and other important people. Her efforts were supported by many people and yielded brilliant results.
At the age of 21, Helen published her first novel My Life in cooperation with her teacher. In the following 60 years, no matter how busy she was, she never put down her pen and finished 14 books. When a fire destroyed the notes, letters, and most of the manuscripts she had collected for 20 years for "The Teacher," it was a major blow to all able-bodied people, and Helen didn't give up. It took her ten years to finish the book. It was her gift to her teacher, and she was very proud of it.
In 1936, at the age of 66, Sullivan passed away from Helen for good. Helen had to face the reality alone. Whenever she was slack and depressed, a voice always sounded: "Helen, the teacher doesn't like you like this." This kind whisper supported Helen to endure the pain and rebuild her life. She worked hard and laughed. "My body is not free, but my heart is."
On the afternoon of June 1, 1968, Helen Keller died in her sleep at the age of 87.
Helen traveled throughout the United States and around the world, dedicating her life to the welfare and education of the blind. She won the praise of people all over the world and received awards from many governments. The famous writer Mark Twain said of her: In the 19th century there are two great people, one is Napoleon, and the other is Helen Keller.