The Love God from Hell's Book on Relationships.
Plus how to score a sample of CBD off him.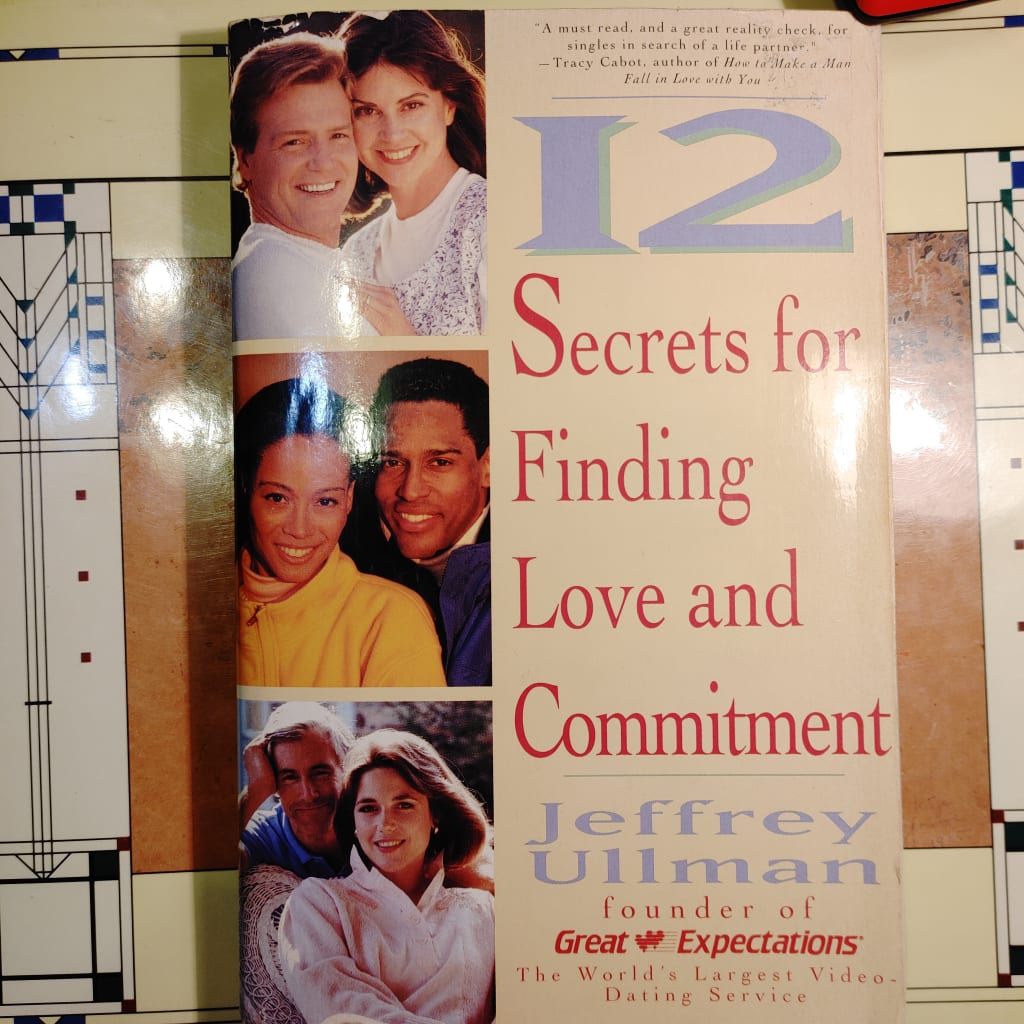 Jeffrey Ullman is the founder of Great Expectations, the world's oldest and largest video relationship service with a network of 50 Membership Centers throughout North America and over 175,000 members. He lives and works in the San Fernando Valley, California.
So reads the author bio to the 1995 relationship guide 12 Secrets for Finding Love and Commitment. Ullman left off the title given to him by the LA Times: The Love God from Hell. I recently wrote an article about Ullman; my thesis being that he was superficial to the point of cruelty, which served him well running a dating service, but badly in regards to actual relationships.
Ullman had some real chutzpah to write a relationship book while he was going through his third divorce. I wanted to know what such a book would be about so I got a used copy off eBay. Here's what I found:
It's an ad
There's not a lot in the book about commitment. The book is mostly about finding love. There are many possible ways to find love but Ullman warns "Romance is different in the nineties." (emphasis his) "Most traditional ways of 'getting together' aren't very realistic options for today's singles. School, religious institutions, family, and friends--when was the last time you met somebody fabulous that way?" Are you still single? It's probably because "You haven't fully accepted the fact that the traditional ways of meeting are out of date and useless. Relationship-minded singles in the 1990s must be more efficient in their search for a life mate." What's the answer? Video dating services! "I won't hide my bias. I think dating companies (like my relationship service) are the most helpful of these singles introduction services because they are efficient and practical. With video dating you get to screen people before you meet them." This is the dominant theme of the book: if you are serious about meeting someone, then you need to sign up with Great Expectations. In fact one of the appendixes is just a list of Great Expectations membership centers and the book itself functions as a 25% off coupon for new members. The best though is when he works the name of his company into the text: "It's wonderful to have great expectations about the person you're in a committed relationship with…" "Without [chemistry], the most appropriate love affair in the world can't possibly live up to your own greatest expectations." (emphasis mine)
By the way, this is what video dating looks like:
Dubious Claims
Ullman does know how to cite sources as he occasionally does so. My favorite is when he cites a poll done by cigarette maker Virginia Slims. More often though he just mentions "research" that supports some claim he's making. Such as "According to a growing number of research scientists, 'chemistry' is an almost perfect word for the sudden rush of feeling that gets you when you meet someone special." Which seems like a nebulous thing for a scientist to say. In the book Ullman mentions:
-New York's leading market research companies
-researchers
-sources
-psychologists
-social psychologists
-experts
-scientifically based
-anthropologists
-behavioral anthropologists
-research
-studies
-recent surveys
What are these sources? Are they actually supporting what Ullman is saying? Do they exist at all? There's no way to know. The book has a lot of truthiness to it. It is filled with claims that seem believable if you don't bother to think about them. The one statement I do believe is when Ullman concedes "I'm not an academic. I'm not a therapist."
The Quotes
Each chapter begins with a quote, there's one by lifelong celibate and awful human being Mother Teresa and one by Jack Welch, the guy who got rich by screwing up GE.
There's a quote attributed to "The Sensuous Woman" and "Current worldwide lament of millions of singles." He also quotes himself, twice. I'm not bothering to include any of the actual quotes here because they're all pretty banal.
The Quizzes
Each chapter includes a 10 question quiz. I've sampled a few of the questions below. Remember, there's no right answers, just Ullman's answers.
Selected Passages
"In 1920, men controlled the overwhelming financial resources of the country. So it wasn't at all surprising that they were the first to use the power of the automobile. In most cases, it didn't take much for a man to persuade a woman to take a ride with him in his exciting machine. After all, the invitation was a double thrill. First it meant that she was sexually desirable. Second, it meant that she could evaluate her new beau by herself, without her family members along to enforce their authority."
"...a young woman who had many dates with wealthy men increased her social status and was therefore made even more desirable to even wealthier men."
"Am I a victim of love?"
"...he asked me to write a chapter for people like him, who can walk into any room, anywhere, anytime, and within ten minutes fall madly in love with the meanest or most inappropriate person in the place."
"They say that sexual attraction makes you find her as sexy as Sharon Stone, as smart as Hillary Clinton, as funny as Jerry Seinfeld, and as athletic as Michael Jordan. True love is when you realize she's as sexy as Hillary Clinton, as funny as Michael Jordan, as athletic as Jerry Seinfeld, and nothing like Sharon Stone in any category."
"There's even something called the 'Tit Stance' for women: their shoulders are tilted slightly back, their breasts protrude, stomach is sucked in and head tilted."
"For example, we wonder if the woman we want to ask out is really a 'Wonder-Cutie,' or one of hell's 'Fatal Attractions' in disguise."
"In many new courtships there's someone who pursues and someone else who gets chased. In general, the person being pursued is the one left most vulnerable after the relationship becomes sexually intimate. That's because in theory the courtship has peaked. After sexual intimacy has occurred, the balance of power tends to shift because the pursuer has been satisfied. The prize has been won. Next the pursuer usually takes a giant step back away from the relationship. That leaves the person who finally surrendered a bit confused and tending to question what he or she did wrong. Actually it was probably nothing."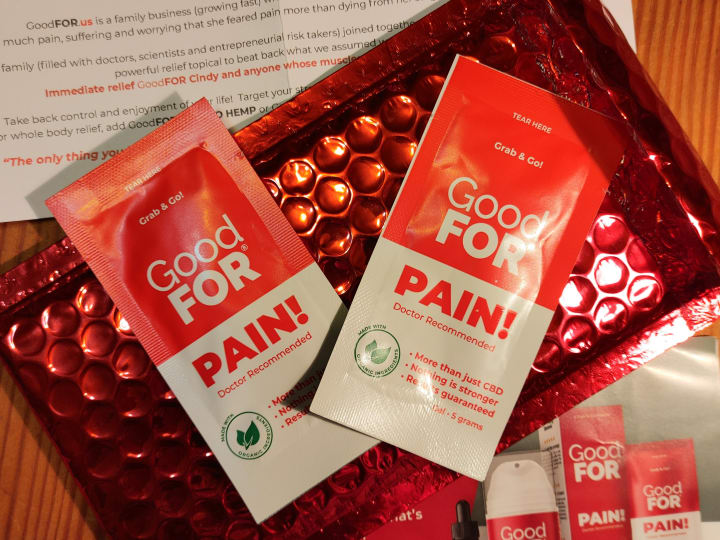 This book's promotion of Great Expectations dating service is now moot as the company no longer exists. Jeffrey Ullman currently works as a salesman of CBD products. I can confirm that he will send you a sample of his product if you go to this site. Whether it's good for anything I can not confirm.
book reviews
Viscount of Hyrkania and private cartographer to the house of Beifong.
Receive stories by Buck Hardcastle in

your feed