The Happy Feint
A Short History by the Marquis de Sade, Adapted for Modern Readers by Tom Baker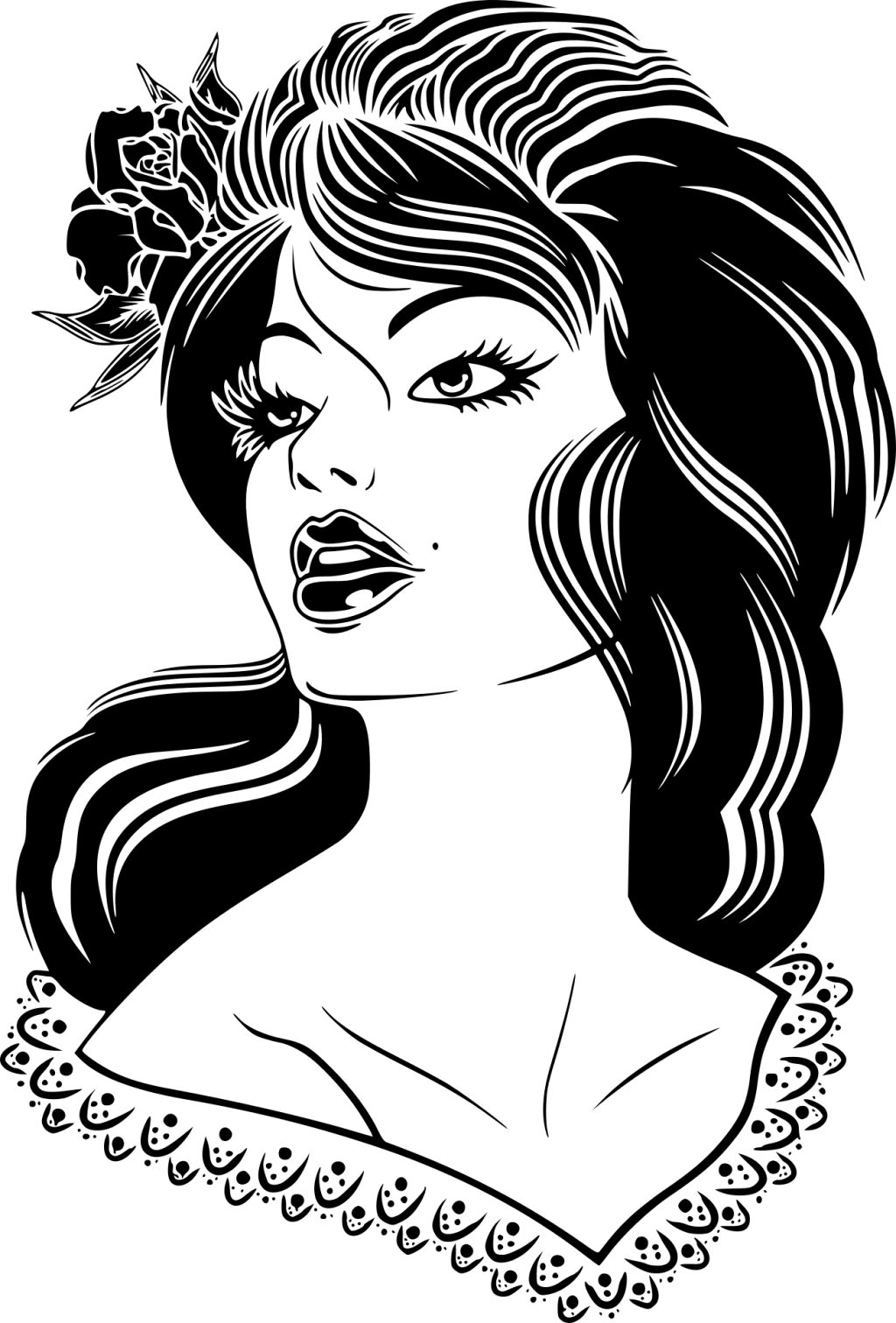 There are plenty of foolish women who imagine that, provided they do not "come to the point" with a lover, that they can without offending their husbands at least, afford a trade in gallantry; and it often results from this way of looking at things more dangerous consequences than if their downfall had been complete. What happened to the Marquise de Guissac, a woman of status from Nîmes in Languedoc, is a sure proof of what we are posing here as a maxim.
Crazy, dizzy, cheerful, full of wit and kindness, Mme de Guissac believed that a few gallant letters written and received between her and Baron d'Aumelas would have no consequences; firstly that they would be ignored and that, if unfortunately they were discovered, being able to prove her innocence to her husband, she would not be rewarded with disgrace.
In this, however, she was mistaken.
M. de Guissac, excessively jealous, suspected the business. He questioned a chambermaid. He seizes from her a letter, but does not find in it, at first, enough to prove his fears correct. He does, however, find much more than enough to further feed his suspicions. In this cruel state of uncertainty, he carried a pistol and a glass of lemonade into his wife's room like a madman.
"I am betrayed, madam!" he shouted to her in fury, "Read this note! This letter, the man who has written it--Oh! I find it vey enlightening, very enlightening indeed! Now, I leave you the choice of your death!"
The Marquise defends herself. She swears to her husband that he is mistaken; that she may be, it is true, guilty of recklessness, but that she is certainly not guilty of any crime!
"You will not impose on me any more, you perfidious slut!" answered the angry husband, "You will not impose on me any longer! Hurry up and choose, or this weapon in an instant will certainly deprive you of the rest of the day!"
The poor, frightened Madame de Guissac decided for the poison, taking the cup and swallowing it.
"Stop," said her husband to her as soon as she had drunk part of it, "you will not perish alone! Hated by you, deceived by you, would you leave me alive, to wonder how else you have dishonored me?" And, in saying this, he swallowed the rest of the chalice.
"Oh sir," exclaimed Mme. de Guissac, "in the dreadful state in which you have just reduced us both, do not refuse me a confessor, and at the same time, let me kiss my father and mother for the last time!"
Now, picture the scene, if you will:
They send forthwith for the people for whom this unfortunate woman asks, and she throws herself into the bosom of those who gave birth to her, protesting again that she is not guilty. But what reproach can be made of a husband who thinks he has been deceived and who punishes his wife, oh so cruelly, only by immolating himself? It is all only a matter of despair, and the tears are flowing from everyone there.
And then the confessor comes...
"In this cruel moment of my life," says the Marquise, "I want to make a public confession for the consolation of my parents and for the honor of my memory."
And at the same time, she accuses herself aloud of everything that conscience has reproached her for since she was born.
The attentive husband, who of course does not hear of Baron d'Aumelas, not at such a time as when his wife dares to use concealment, rises to the height of joy.
"O my dear parents," he exclaims, embracing both his father-in-law and his mother-in-law, "console yourselves, and may your daughter forgive me for the fear I have caused her; she has given me enough anxiety that I have been allowed to give her some of it back. There was never any poison in what we both took, so let her be quiet, let us all be quiet, and let her at least remember that a truly honest woman not only must not do wrong, but must never even let it be suspected!"
To finish:
The Marquise had great difficulty returning from her state; she had so well believed she was poisoned that the force of her imagination had already made her feel all the anguish of such a death! She got up, trembling, kissed her husband, and joy replaced pain.
The young woman, too much corrected by this terrible scene, promised well that she would, in the future, avoid even the slightest appearance of wrongdoing. She has kept her word, and has lived for more than thirty years with her husband, without the slightest reproach from him.